Steve Bannon turned finance career into White House role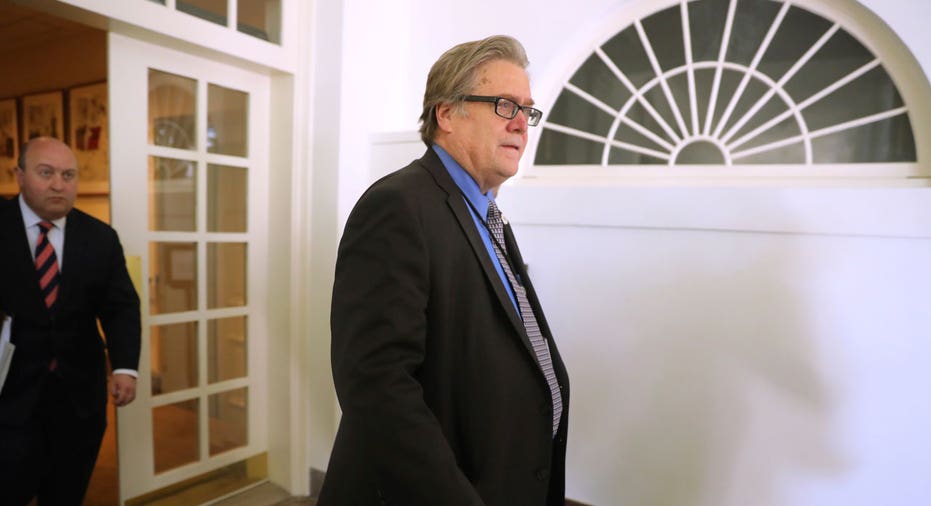 Steve Bannon, President Donald Trump's former chief strategist, had an extensive career in finance and media before reaching the White House.
After serving as an officer in the U.S. Navy, Bannon took a job working for Goldman Sachs (NYSE:GS) as an investment banker. He eventually landed in Los Angeles in the late 1980s, where he helped Goldman invest in the entertainment industry. The Virginia native, who earned his MBA from Harvard University, started his own boutique investment firm in 1990 called Bannon & Co., which mostly invested in media ventures.
In one high-profile move, the firm advised Westinghouse Electric when it sold film company Castle Rock to Turner Broadcasting. Bannon didn't receive a full advisor's fee. Instead, he took ownership stakes in several TV shows, including "Seinfeld," which continues to generate cash through simulcast deals.
Bannon eventually sold his firm to French bank Societe Generale (OTC:SCGLY).
During his time running the firm, Bannon took on new Hollywood projects. He served as an executive producer on more than a dozen films, and he made documentaries about Ronald Reagan and Sarah Palin, among other topics.
Bannon is also known for his role at Breitbart News, a conservative website that he ran following the death of founder Andrew Breitbart.
Trump made Bannon the CEO of his presidential campaign in August 2016. Bannon followed Trump to the White House and served as chief strategist until Friday. A White House spokesperson said Bannon and Chief of Staff John Kelly mutually agreed that the former investment banker would leave his post.