Stephen Curry Is Nike's Worst Nightmare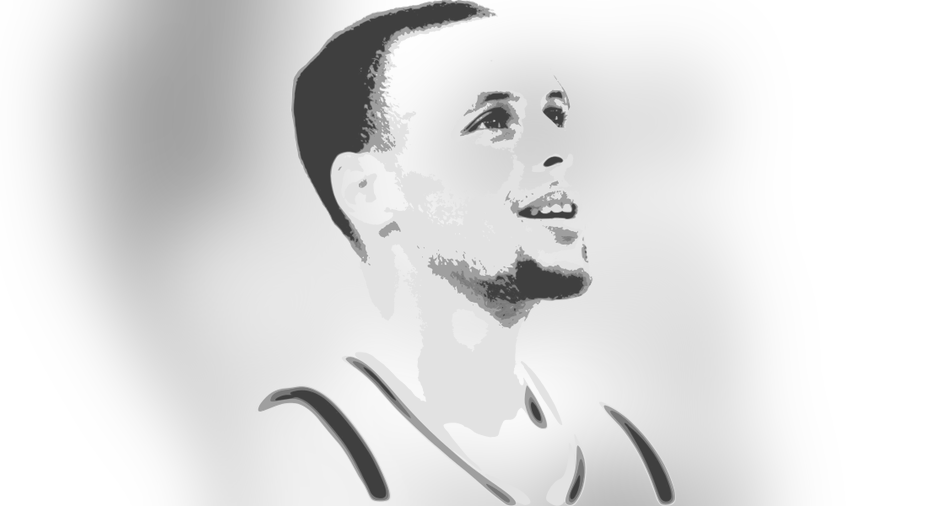 Image source: Putteman, Wikimedia Commons.
NBA star Stephen "Steph" Curry is a generational talent, and Nike is on the outside looking in at what could be the most valuable endorsement in sports. The two-time MVP's partnership with Under Armour has already produced a basketball shoe line that's outselling Nike's LeBron James shoes, and the marketing team-up represents the biggest threat to the Swoosh's basketball dominance in decades.
Curry's Under Armour partnership is changing the game
After winning the NBA Championship and the league MVP award last year, Curry led the Golden State Warriors to a record number of wins in 2016 and earned his second MVP award, becoming the only player in league history to be unanimously selected for the honor. Whereas just a couple of years ago, basketball enthusiasts discussed LeBron James as the premier challenger to Michael Jordan's legacy, fans are now debating whether Curry could become the greatest player in NBA history. This change in the power rankings has significant implications for Nike and Under Armour.
The Golden State point guard's incredible performance and resulting fervor have already translated to big apparel sales -- Under Armour's Steph Curry shoes are currently outselling all basketball shoes except those in Nike's Jordan line and are expected to do roughly $160 million in retail sales in 2016. Meanwhile, LeBron James' 13 shoe is expected to do about $150 million in sales. Nike is still flexing its pricing power, with the LeBron 13 retailing at a suggested $200 price point compared with the $130 sticker price for the Under Armour Curry Two shoes, but the rise of the Golden State star could present a real threat to Nike's long-standing brand association with "the best."
Curry is shooting with a degree of precision that's never been seen before, setting numerous records for accuracy and points scored, and smashing the record for 3-pointers scored in a season, with a staggering 402 shots hit from behind the line. Putting that in context, Curry himself previously held the record, with 286 3-point baskets in his 2014-2015 season. The next player to rank on the season-record 3-point list is Dennis Scott, with 267.
At just 28 years old, Curry could continue to play at a high level for another decade, and he's already proved to be one of the most revolutionary figures in sports. Nike's partnership with Jordan has driven brand strength for decades, and Under Armour looks to enjoy similar benefits and gains in basketball wear now that it has an iconic, game-changing talent under its wing.
Curry is Under Armour's MVP
Nike has historically accounted for roughly 90% of American basketball shoe sales, with the company's Jordan line being far and away the most valuable brand in the category, however a big sales increase for Curry's shoes and an analysis of sales data from market tracker SportScanInfo as reported by Deutsche Bank suggests that Under Armour is winning market share. Sales of Curry's signature basketball shoes were reportedly up 350% in the first two months of 2016 as compared to the same stretch in 2015, with UA's recently posted 64% annual increase in first quarter shoe sales evidencing strong performance from the Curry Two line. Neither company typically reports isolated sales for its basketball shoes, but, for comparison, Nike's most recent quarterly report shows 16% footwear growth compared to the prior year quarter.
In addition to Michael Jordan and LeBron James, Nike also has shoe lines for NBA stars Kobe Bryant and Kevin Durant. In addition to Curry, Under Armour has Orlando Magic point guard Brandon Jennings signed to a contract, but Jennings doesn't have a signature shoe line at the moment. Under Armour is foregrounding Curry as the centerpiece of its endorsement roster, but the athlete's success with the company has also bolstered UA as a viable partner for other top NBA talent, improving prospects for successful shoe and apparel lines built around new partnerships with league stars. Before Curry left Nike for a deal with Under Armour, The Swoosh had a stranglehold on the most valuable basketball endorsements, with competitors Reebok and Adidas mostlyfailing to court the sport's premier names.
While the emergence of Curry as the biggest active star in basketball poses a challenge to Nike's basketball shoe dominance in America, the Curry-Under Armour partnership likely presents an even bigger challenge in foreign markets.Nike is counting on big growth in China to help drive global revenue from $30.6 billion in fiscal 2015 to $50 billion in 2020, and basketball wear will be crucial to the company's unfolding plans. The NBA is the most followed sports league in China, and an estimated 300 million Chinese play basketball, with interest still growing rapidly thanks to outreach efforts, including a 2015 deal with Internet companyTencent Holdingsto stream games in the country. Having the NBA's most influential player signed with Under Armour sets the stage for a basketball showdown in the market that both companies have pegged as the cornerstone of international growth.
Roughly 12% of Nike's revenue in its last fiscal quarter came from its Greater China segment, while about 11.5% of Under Armour's past quarter revenue came from sales outside North America, so The Swoosh currently has a much larger footprint in China, while UA has more room to grow. Increasing interest in athletics and expectations for an expanding Chinese middle class and greater discretionary spending suggest that both companies will continue to see healthy growth in the country, but Under Armour has more to gain in a brand war, and basketball apparel could be its strongest front.
Last year, Curry's jersey sold more in the Chinese market than that of any other player, and it's likely that the athlete's popularity and merchandise sales will continue on an upward trajectory this year, boosting the already-rising Under Armour brand by association: A recent polling of Chinese consumers indicates that awareness of the Under Armour brand grew roughly 10% in the span of a year, and 82% of respondents familiar with the company reported being more inclined to purchase within the brand than in the prior year.
The next Jordan?
Nike's cache of player partnerships remains very strong, but Under Armour is gaining ground, and the mounting evidence that Steph Curry is the NBA's next Michael Jordan-level talent threatens the association between basketball and The Swoosh.
Curry's emergent performance comes at a time when basketball is reaching its widest audience ever and will encourage many fans to see him as the face of the game -- and that's an association that has billion-dollar value for Under Armour, while being an ongoing thorn in Nike's side.
The article Stephen Curry Is Nike's Worst Nightmare originally appeared on Fool.com.
Keith Noonan has no position in any stocks mentioned. The Motley Fool owns shares of and recommends Nike and Under Armour (A Shares). Try any of our Foolish newsletter services free for 30 days. We Fools may not all hold the same opinions, but we all believe that considering a diverse range of insights makes us better investors. The Motley Fool has a disclosure policy.
Copyright 1995 - 2016 The Motley Fool, LLC. All rights reserved. The Motley Fool has a disclosure policy.