Starbucks Steps Up Expansion as CEO Schultz Preps High-End Market Push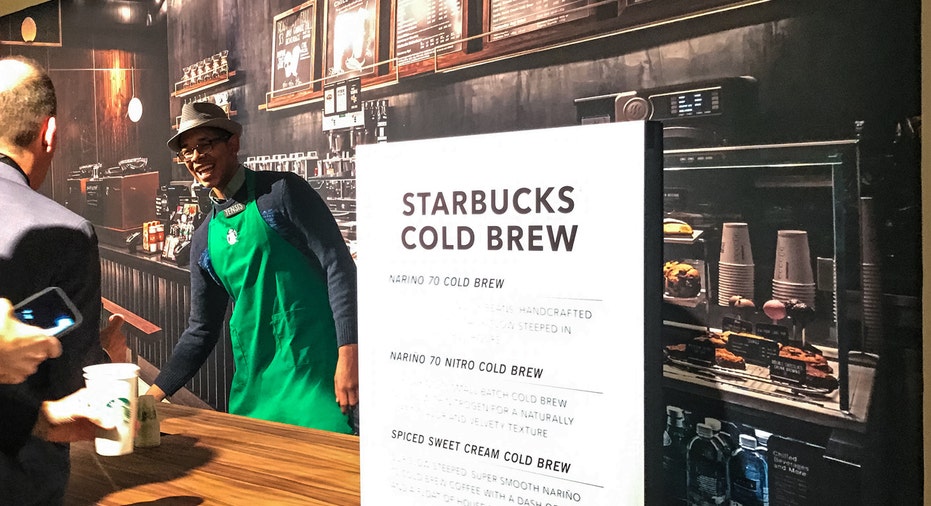 One week after Starbucks (NYSE:SBUX) founder and CEO Howard Schultz surprised investors with an after-the-bell announcement that he will step down from his post, he took the stage Wednesday at the company's investor day in New York to outline an ambitious vision for his company's future.
Over the next five years, the coffee giant looks to achieve revenue growth of 10% alongside profit-per-share growth of between 15% and 20%. While growth among stores open 12 months or longer remained steady in the final quarter of 2016, the rate slowed by four percentage points to 4% from the same period in 2015. The company still expects to see mid- to single-digit comp growth each year as it plans to open 12,000 new global stores by 2021. The dip in same-store sales growth has spooked investors, but Schultz repeatedly said Wednesday he's not worried, citing innovation in the Starbucks pipeline, saying the core business has "never been stronger."
"If Starbucks was a 20-chapter book, I still think we're in chapter four or five," he said to a packed room of Starbucks shareholders before quelling lingering concerns that his transition from CEO to executive chairman meant he was departing the company. "I'm not leaving."
Schultz reiterated his "full confidence" in Kevin Johnson who currently serves as the company's president and chief operating officer, and who will take over as chief executive in April.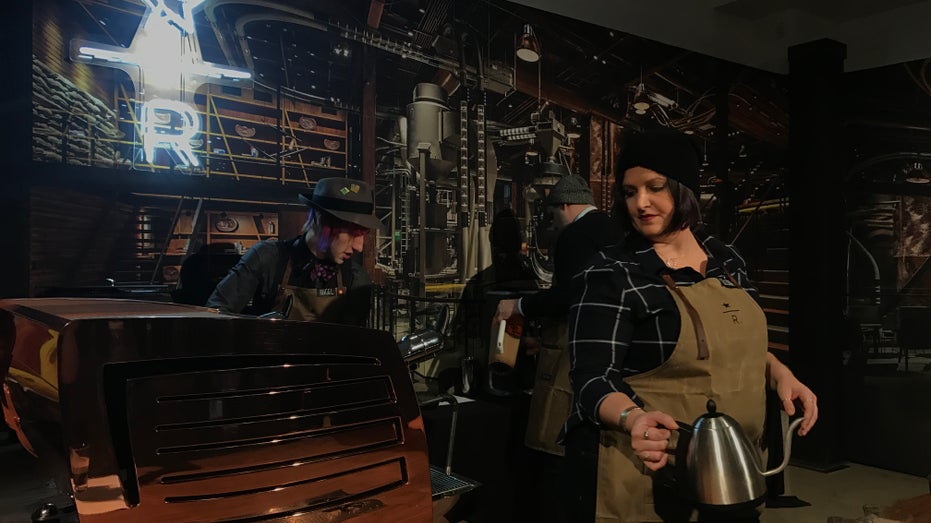 "I want you to know he is going to be CEO. He's got the last word, he's running the company," Schultz said of Johnson.
The soon-to-be-CEO outlined the pillars of the company's next-phase growth strategy, which puts significant focus on building out premium offerings through an expansion of its Reserve coffees and the first-of-its kind Roastery experience. The introduction of its cold brew coffee has led to a bigger customer desire for cold beverages, which Johnson expects will represent about 50% of the company's overall beverage sales by 2021. Alongside focus on those offerings, Johnson explained the company looks to capitalize on the busy lunch rush with new, fresh and healthy food offerings, which he hopes will drive 21% of food sales over the next five years.
It's not just in-store offerings Starbucks is looking to boost: The company is also placing more importance on digital engagement by enhancing its mobile app. While just 40% of the company's stores, though, are able to take advantage of mobile order and pay options, Johnson said there's an effort underway to extend that opportunity to its licensed partners around the globe. Last September, the company rolled out the option for customers to place orders on their smartphones and pick up those beverages and food in store -- a feature fit for on-the-go coffee drinkers who want to skip the in-store lines. Now, the coffee giant is expanding that ability for its 12 million Starbucks Rewards members through voice command order personalization, and more customized rewards, recommendations and opportunities to earn stars, its version of reward points, for purchases.
"I will honor and respect the mission and values that drive this company, will always strive to make the right decision and do the right things for partners, customers and shareholders," Johnson said, reiterating his confidence in the leadership team to carry out the company's five-year plan.
Shares of Starbucks, which are down more than 4% year to date, jumped 2.21% on Wednesday amid a broad market rally.
Focus on Premium to Grab Customer Attention
With Johnson set to take over the c-suite next year, Schultz will shift his focus to growing Starbucks' premium offerings and expansion in Reserve and Roastery experiences.
"I'm going to focus my attention on building a new business within Starbucks which will be complimentary to the core," Schultz said.
Focus for that growth -- which will be on delivering more premium customer experiences and more store capacity -- will remain in North America, where the U.S. has driven double-digit revenue growth. It will also remain on China, a market that is included in the company's fastest growing Asia Pacific region, which is home to 6,400 stores. Starbucks looks to double revenues and store count there over the next five years, and expects Japan to grow its store count to 1,700 after notching 5% comp sales growth over the last two years.
Following the success and feedback of the company's Seattle Roastery, Starbucks has planned to open subsequent cafes that mimic that experience across the world. The next two phases will roll out in Shanghai and New York over the next 18 months, and will each be double the size of the Seattle location. In Shanghai, visitors will be able to purchase artisanal bakery items and sit at a Teavana bar. In the U.S., customers will also be able to try out a 45-foot long spirit and mixology bar.