Starbucks signals U.S. caution on lower profit; closing Teavana stores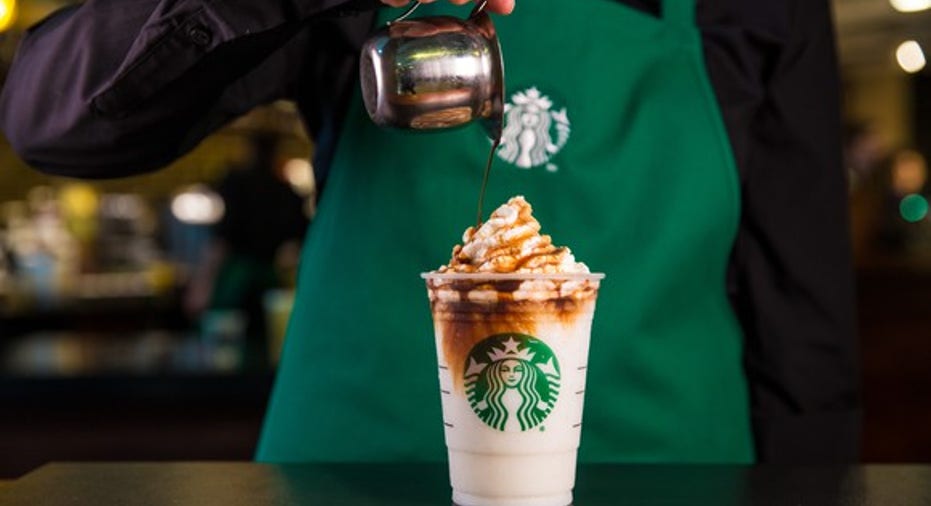 Starbucks Corp on Thursday posted lower quarterly profit, tempered expectations for the current quarter amid softness in the U.S. retail and restaurant industries, and announced plans to close all 379 of its Teavana stores.
Net income fell to $691.6 million, or 47 cents per share, for the third quarter ended July 2. That was down from $754.1 million, or 51 cents per share, in the year earlier quarter.
U.S. restaurants are locked in a bitter fight for market share, battling new competition from non-traditional rivals such as meal kit sellers and convenience stores.
"The combination of trends in the quarter and ongoing macro pressures impacting the retail and restaurant sectors has us a bit more cautious going into Q4," Starbucks Chief Financial Officer Scott Maw said in a statement.
Starbucks is closing all of its Teavana stores after buying Teavana in 2012. It will continue selling Teavana branded products in its stores. (Reporting by Lisa Baertlein in Los Angeles; Editing by Bernard Orr)