Starbucks sets five-year growth targets, to open 12,000 more stores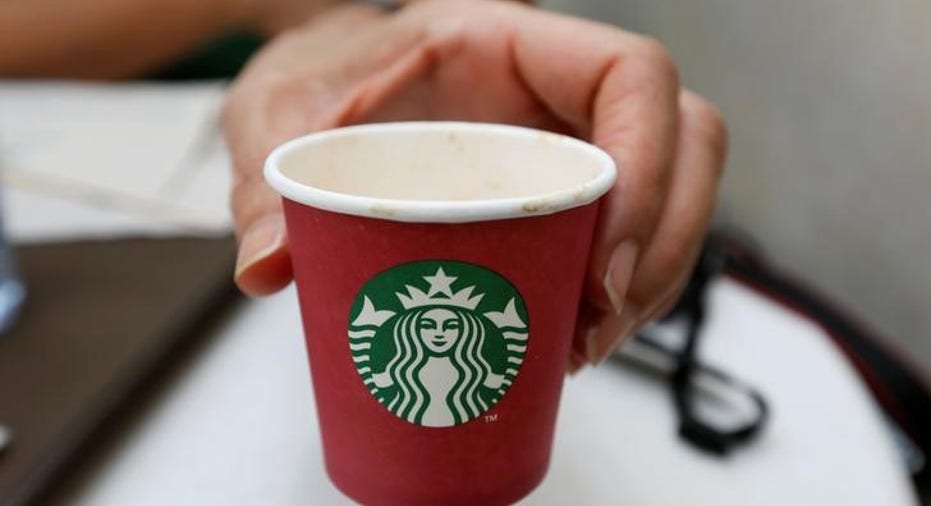 Starbucks Corp set an annual revenue growth target of 10 percent and profit growth target of 15-20 percent for the next five years, and the coffee chain said it planned to open 12,000 stores globally by 2021.
The company also said on Wednesday it would open an outlet of its high-end coffee chain, Reserve Roastery and Tasting Room, in Europe, bringing the number to five globally.
Details of the launch will be announced early next year, the company said.
Starbucks said last week that Chief Executive Howard Schultz would step down to focus on the company's high-end coffee shops.
The company also said it would have Reserve coffee "bars" selling premium coffee in up to 20 percent of its 37,000 stores by 2021, more than it had previously targeted.
(Reporting by Sruthi Ramakrishnan in Bengaluru; Editing by Anil D'Silva)