Starbucks Sales Growth Falls Short, Shares Fall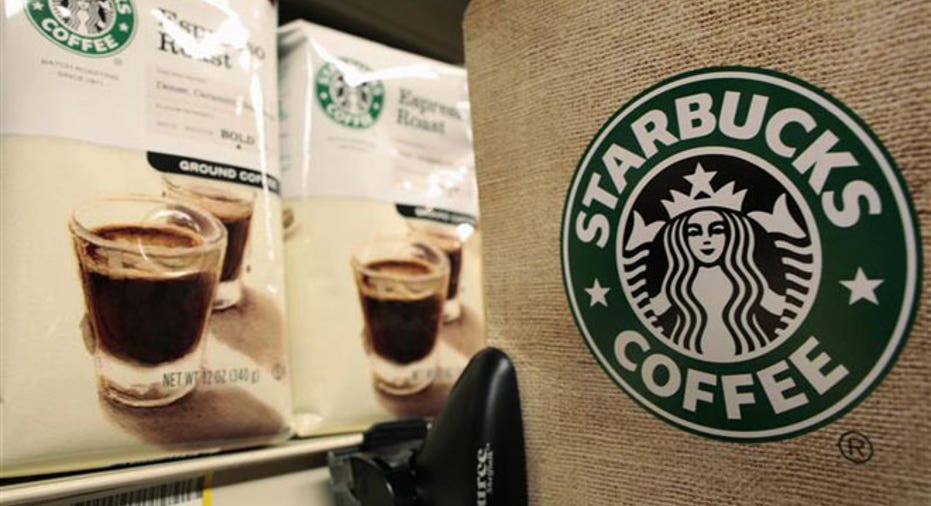 Starbucks on Thursday posted quarterly cafe sales that missed analysts' growth estimates for every region where it operates and issued a disappointing full-year forecast, sending its shares down about 4 percent.
The world's largest coffee chain said global sales at cafes open at least 13 months rose 6 percent in the fiscal second quarter ended March 27, compared with the year-ago period. Analysts had expected an overall same-cafe sales gain of 6.7 percent, according to research firm Consensus Metrix.
Starbucks is one of the industry's best performers, delivering steady growth by entering new markets and finding diverse ways to boost revenue. Even with the sell-off, the stock was trading at $58.20 after hours, near its all-time high of $62.57 on Oct. 1.
Sales at established cafes in the Americas region grew 7 percent, after rising 9 percent in the first quarter. Starbucks, which is investing in mobile ordering and payments to win more business, recently irked some customers by tweaking its popular loyalty program to give rewards based on dollars spent rather than number of purchases.
"We may see some noise in Q3 comps as customers react to the new changes of the program,"Starbucks Chief Operating Officer Kevin Johnson told analysts on a conference call after earnings were released.
Program membership grew 16 percent year-over-year to 12 million in the United States,Starbucks said.
The China/Asia Pacific region (CAP), where Starbucks has expanded aggressively in recent years, posted 3 percent sales growth.
Company executives said Starbucks' China business remains strong even as the economy there cools. The inclusion of results from slower-growing Japan weighed on the results, they said.
Europe, the Middle East and Africa (EMEA) had sales growth of 1 percent. "This was in an extremely challenging consumer, economic, geopolitical environment across the region," Johnson said.
Analysts had expected gains of 4.6 percent from CAP and 3.4 percent from EMEA.
Seattle-based Starbucks narrowed its full-year profit forecast to $1.88 to $1.89 per share, from a previous range of $1.87 to $1.89. Analysts' estimates were at the top end of that range, according to Thomson Reuters I/B/E/S.
Second-quarter net income was $575.1 million, or 39 cents per share, matching the average of analysts' profit estimates complied by Thomson Reuters I/B/E/S. A year earlier, Starbucks had net income of $494.9 million, or 33 cents per share.
(Reporting by Lisa Baertlein in Los Angeles; Editing by Richard Chang)