Starbucks hopes a grab-and-go egg snack will help food sales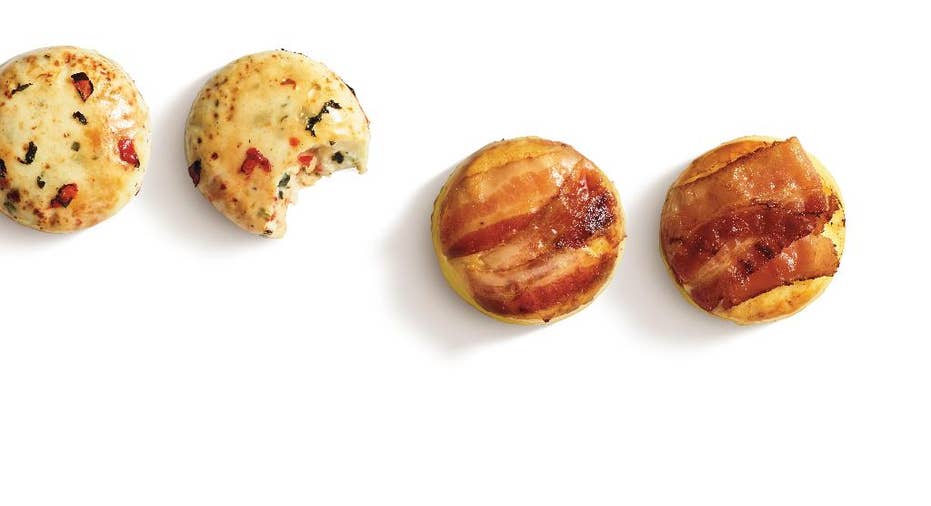 Starbucks will start selling a new bite-sized egg snack next week, the first of a series of new food options that the coffee chain hopes will boost sales.
The new item, called Sous Vide Egg Bites, is a wheat-free portable egg-and-cheese mixture about the size of a golf ball. Starbucks said Thursday it spent three years developing the egg bites for customers who asked for more protein options. The Seattle-based company said customers often ordered breakfast egg sandwiches without the bread, and that its Protein Bistro Box, which includes a hard-boiled egg, apple slices and peanut butter, is a top-seller at lunch.
Later this year, Starbucks Corp. will start selling an organic soup and a gluten-free breakfast sandwich as it seeks to get its latte-sipping customers to buy more food.
Customers will get two egg bites, made with cage-free eggs, for $4.45. A version with bacon will have 310 calories for two egg bites, while another version made with egg whites will have 170 calories for two.
_____
Contact Joseph Pisani at http://twitter.com/josephpisani.