Starbucks 2Q Profit Climbs 20%, But Outlook Soft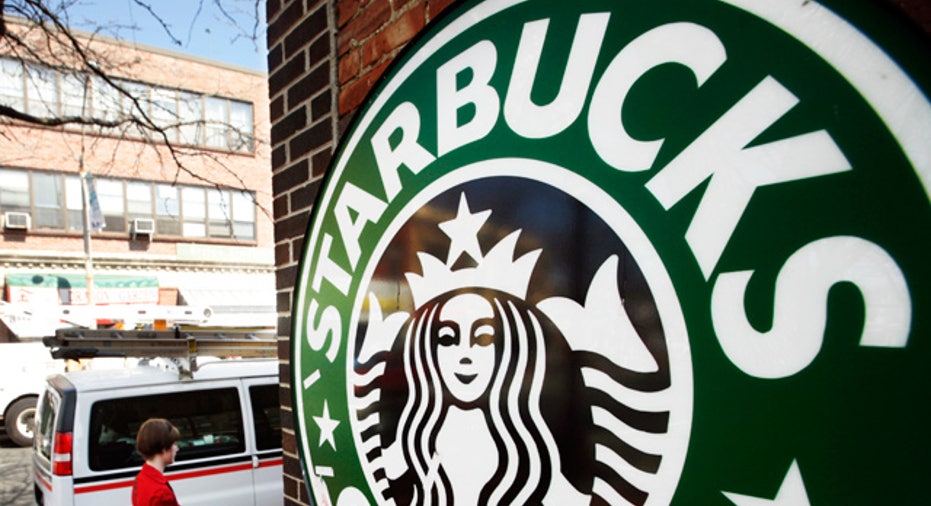 Shares of Starbucks (NASDAQ:SBUX) eased after hours on Wednesday upon the company's release of only tepid second-quarter results and bleak outlook, though its consumer products segment continued to grow as part of its long-term expansion efforts.
The Seattle-based café operator posted net earnings of $261.6 million, or 34 cents a share, compared with $217.3 million, or 28 cents a share, in the same quarter last year, matching average analyst estimates polled by Thomson Reuters.
Revenue for the coffee giant was $2.78 billion, up 10% from $2.5 billion a year ago, virtually matching the Street's view of $2.73 billion. Sales were led across all of its geographical units, with U.S. and international revenues up 6% and 15%, respectively.
"Starbucks' record fiscal second quarter results reflect solid performance and execution across all of our businesses," said Howard Schultz, the company's chief executive. "Our sales, traffic and customer trends all point to the expanding power of the Starbucks business and brand."
Starbucks, which announced last quarter plans to start producing single-cup brewing systems rivaling industry leader Keurig, has been making strides to widen its portfolio away from just traditional cafes.
The company has expanded its presence in grocery stores and announced a deal last quarter with Green Mountain Coffee (NASDAQ:GMRC) that now makes Starbucks the exclusive, licensed super-premium brand on the Keurig platform.
Starbucks prematurely terminated a grocery distribution contract with Kraft (NYSE:KFT) earlier this year in a move that led to a public and costly battle. But with the help of expansion and transition of its packaged coffee and tea businesses to a direct model, the company's global consumer products group saw revenues climb 30% to $204.7 million.
Starbucks' board of directors declared a cash dividend of 13 cents a share payable on May 27 to shareholders of record on May 11.
Looking ahead, the company sees fiscal earnings only in the range of $1.46 to $1.48 a share, narrowly below Wall Street estimates of $1.50.