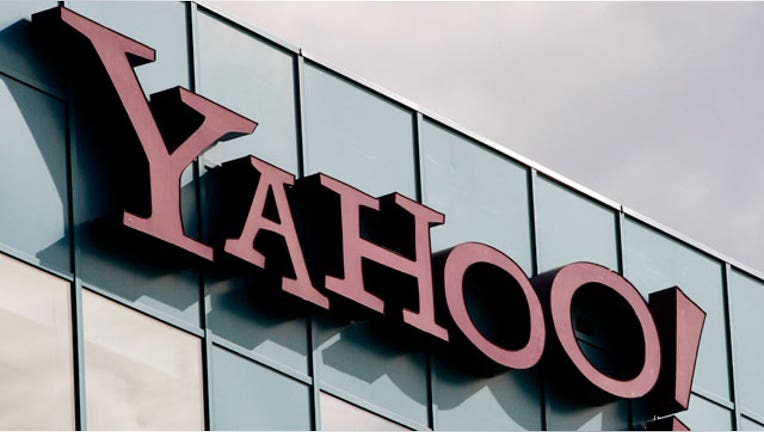 Activist hedge fund Starboard Value LP launched a proxy fight on Thursday to remove the entire board of Yahoo Inc, including Chief Executive Marissa Mayer, who has struggled to turn around the company in her nearly four years at the helm.
Starboard, which has been pushing for changes at Yahoo since 2014 and owns about 1.7 percent of the company, said it would nominate nine candidates for the board.
The proxy fight comes as Yahoo is pressing ahead with an auction of its core Internet business, which includes search, mail and news sites. The faded Internet pioneer has been struggling to keep up with Alphabet Inc's Google and Facebook Inc in the battle for online advertisers.
Yahoo said in a statement it will review Starboard's nominees and respond in due course.
Yahoo and Starboard could still come to an agreement before the company's annual meeting, expected to be in late June. If they can't avoid a proxy fight and the Yahoo board election is taken to a shareholder vote, attention will swing to the large mutual and index funds that own the stock and will carry heavy weight in the final tally.
"We think everyone getting into the stock over the past six months, and most of those easing their way out, will all side with Starboard," said Don Bilson, head of event-driven research at Gordon Haskett, an independent research firm.
BlackRock, Vanguard, State Street and Fidelity own a combined 16.2 percent of Yahoo shares, according to Thomson Reuters data, with Goldman Sachs owning another 4.2 percent.
Yahoo co-founder David Filo - one of the board members Starboard wants to remove - is the company's largest shareholder with a 7.5-percent stake.
Yahoo and Starboard representatives met on March 10 to discuss ways the two sides could avoid a proxy fight, according to people familiar with the matter. But those talks broke down, in part because Starboard was upset by Yahoo's announcement that same day that it appointed two new board directors, these people say.
"We have been extremely disappointed with Yahoo's dismal financial performance," Starboard said in its latest letter to Yahoo, adding that its need to officially launch a proxy fight was "unfortunate."
Starboard said it remained open to discussions with Yahoo and was hopeful that it could reach an agreement to get involved with the company.
Given that Starboard is proposing nine new directors, a settlement prior to the annual meeting would focus on whether or not Yahoo is willing to give up control of the board.
Some Yahoo investors are concerned that a proxy fight could hinder the auction effort, since a buyer would want to know if a stable board and management team is in place before putting in an offer, sources have said.
Starboard said in its letter that one reason for its desire to shake up the board is to ensure that the core business is properly sold, adding that it was concerned with how the process was going so far.
"The same management team and Board that has failed shareholders for years wants shareholders to entrust them with one of the most crucial decisions yet to be made," Starboard founder Jeffrey Smith wrote in the letter, referring to the auction of the core business.
Yahoo's shares, which have fallen about 22 percent in the past 12 months, were down 0.9 percent at $34.49 in early trading on Thursday.
Yahoo launched an auction of its core business in February after it shelved plans to spin off its stake in Chinese e-commerce giant Alibaba Group Holding Ltd.
Starboard's nominees include its chief executive, Jeffrey Smith, and Eddy Hartenstein, the former chief executive of Tribune Co; Bridget Baker, NBCUniversal's former president of TV Networks Distribution; and Rick Hill, the former chairman of Tessera Technologies. Hill, who experienced a Starboard attack when he was at Tessera, has served on several of Smith's director slates since.
In October 2014, Starboard Value LP won its standoff with Darden Restaurants Inc, convincing shareholders to replace the entire board of the Olive Garden parent.
The deadline for shareholders to nominate directors to stand for election at the annual meeting expires on Saturday.
(Editing by Ted Kerr and Nick Zieminski)