Star Wars 'Force Friday II' to unveil new 'Last Jedi' character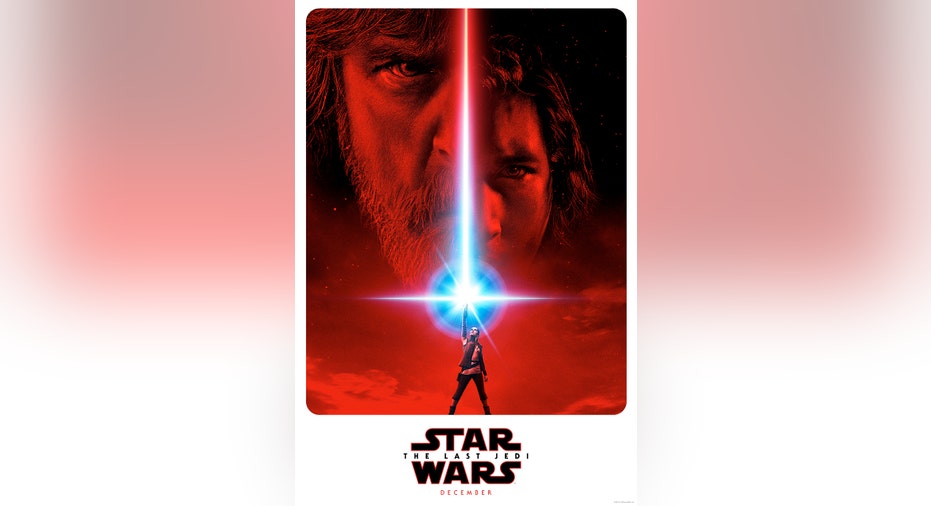 "Star Wars" fans will have a chance to hunt for a new character from the upcoming "Last Jedi" film as part of "Force Friday II," a three-day event that will feature an interactive "treasure hunt" and the release of new toys from the film franchise.
The Walt Disney Company said Thursday that the global event, dubbed Force Friday II, will feature an augmented reality treasure hunt called Find the Force. Using the Star Wars app in the 20,000 participating locations in 30 countries, fans can snap photos of the Find the Force symbol to find old favorites, like Admiral Ackbar, and discover a new character from "The Last Jedi" too.
Augmented reality, which superimposes interactive images onto a person's real-world surroundings using their smartphone or other device, became a sensation with the hit video game "Pokemon Go."
"Star Wars has always championed new technology, and we are excited that augmented reality will allow fans to experience the universe in a whole new way," said Lucasfilm president Kathleen Kennedy in a statement.
It's a departure from the Force Friday blitz in 2015, which featured an 18-hour live-streamed unboxing of the products in promotion of "The Force Awakens."
The first edition of "Force Friday" occurred on Sept. 4, 2015 and proved to be a major boon for the toy industry. "Star Wars" toys raked in more than $700 million in sales that year, more than any other franchise, according to research from NPD Group.
Force Friday II runs from Sept. 1 through Sept. 3. There are 15 total AG characters to find across the three days.
"Star Wars: The Last Jedi" blasts into theaters on Dec. 15. It is the eighth installment in the core "Star Wars" franchise that follows the force-sensitive Skywalker family.
The Associated Press contributed to this report.