Stanley Black & Decker to Buy Craftsman Brand From Sears For $900M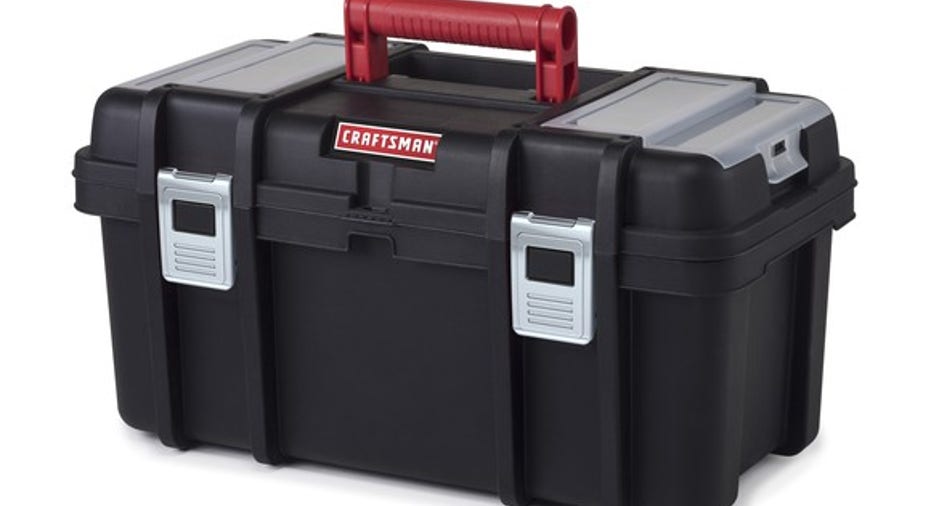 Sears Holdings said it reached a deal to sell its iconic Craftsman brand to Stanley Black & Decker for about $900 million, as the cash-strapped retailer continues to seek ways to whittle down its debt.
Sears will continue to offer Craftsman-branded products though a perpetual license from Stanley Black & Decker, which will be royalty-free for the first 15 years after closing. The deal gives Stanley the rights to develop, manufacture and sell Craftsman-branded products outside of Sears.
Today just 10% of Craftsman-branded products are sold outside of Sears. Stanley Black & Decker said the deal will help boost Craftsman sales in untapped channels.
"We intend to invest in the brand and rapidly increase sales through these new channels, including retail, industrial, mobile and online," said Stanley Black & Decker Chief Executive James Loree. Stanley also recently signed a $1.95 billion deal to buy Newell Brands Inc.'s tools business.
Shares of Sears jumped 8.6% in premarket trading, while shares of Stanley rose 1.7%.
Mr. Loree said the company will expand its manufacturing footprint in the U.S.
"This will add jobs in the U.S., where we have increased our manufacturing head count by 40% in the past three years," he said.
Stanley Black & Decker will pay Sears $525 million at closing, $250 million after three years, and annual payments on new Stanley Black & Decker Craftsman sales for 15 years. The license granted to Sears will remain royalty-free for 15 years, then 3% thereafter.
Stanley Black & Decker expects the sale of Craftsman branded products to contribute $100 million in sales annually for the next 10 years. The deal is expected to increase earnings by 10 cents to 15 cents a share in the first year, increasing to 35 cents to 45 cents by year five and 70 cents to 80 cents by year 10, excluding $20 million of deal-related costs.
Sears CEO Edward Lampert said the deal represents a significant step in the company's transformation to a membership-focused business model. He called Stanley "a great owner that is committed to expanding Craftsman and helping it to reach its potential outside of its current channels," he said.
Write to Anne Steele at Anne.Steele@wsj.com