Standard Chartered Working on Joint Deal with U.S. Agencies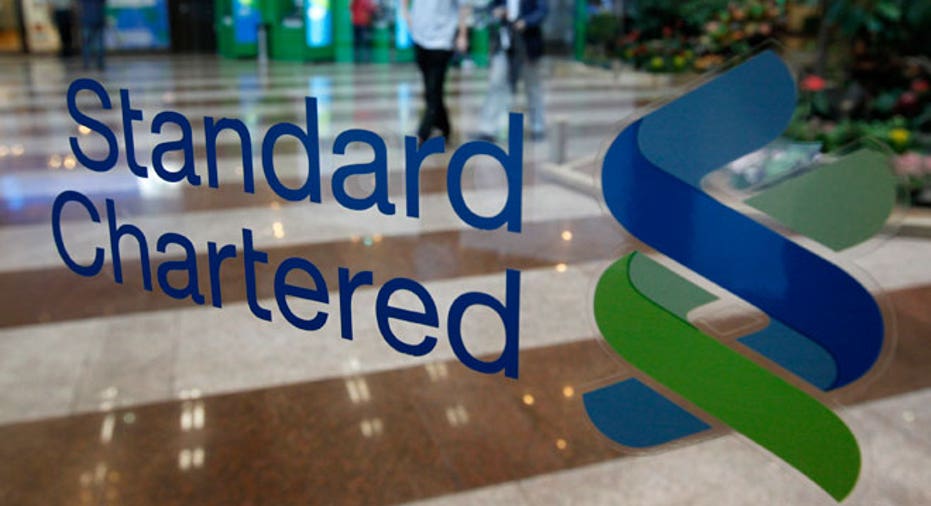 Standard Chartered is pursuing a collective settlement with other U.S. authorities after speedily agreeing to pay $340 million to New York's financial regulator, who broke ranks with early revelations that the bank hid banned Iranian transactions.
Chief Executive Peter Sands, who cut short his holiday in Canada last week to deal with the affair, remains in the United States as the bank continues talks with other agencies to agree a comprehensive deal that removes lingering uncertainty.
"Negotiations are going on between the other agencies, and we are talking to them. It is safe to assume there will now be a collective agreement," the spokesman said, declining to put a timeframe on the process.
Shares in Standard Chartered were up 4.2% at 1,427 pence at 0945 GMT, still 9% below their value prior to accusations being made against the bank on August 6 by New York's Financial Services Superintendent Benjamin Lawsky.
Lawsky said Standard Chartered had hidden Iran-linked transactions with a total value of $250 billion and called it a "rogue institution" for breaking U.S. sanctions.
That prompted a robust defense from Sands against what he called Lawsky's "disproportionate" allegations, but the bank's shares lost over 30% of their value in 24 hours, ramping up the pressure on Standard Chartered to strike a deal.
"I think Standard Chartered wanted to settle because the share price had become destabilized," said one of the bank's 30 biggest investors. "Prior to that, I think they believed they had good legal grounds to resist a settlement of say under $200 million on the basis of the history of these cases."
The affair also took on a political dimension, with some British members of parliament suggesting it was part of a U.S. effort to undermine London as a financial centre.
Lawsky drew criticism from other regulators for jumping ahead of a two-year probe into the bank by the U.S. Treasury, the Federal Reserve, the Justice Department and New York prosecutors.
Britain's finance minister George Osborne made a series of phone calls to his U.S. counterpart last week expressing concern at the way details of the case came out.
Sands flew to New York on Sunday to take personal control of the negotiations ahead of a planned hearing with New York on Wednesday which has now been adjourned pending formal completion of the settlement.
Monday's settlement offered some relief to shareholders, but investors were quick to point out that Standard Chartered still had some way to go before closing the most regrettable chapter in its history.
"Don't forget about the other half of the fine - they haven't settled with the DoJ/OFAC yet," another of the bank's biggest 30 investors told Reuters, estimating a second financial hit of around the same size.
Shareholders remain broadly supportive of Sands.
"I don't think Peter Sands's reputation has been damaged much by the affair. The fact that his robust defense doesn't quite gel with the size of the fine would be the only real concern," said one of the bank's biggest 40 shareholders.
(Reporting by Matt Scuffham; Editing by Will Waterman)