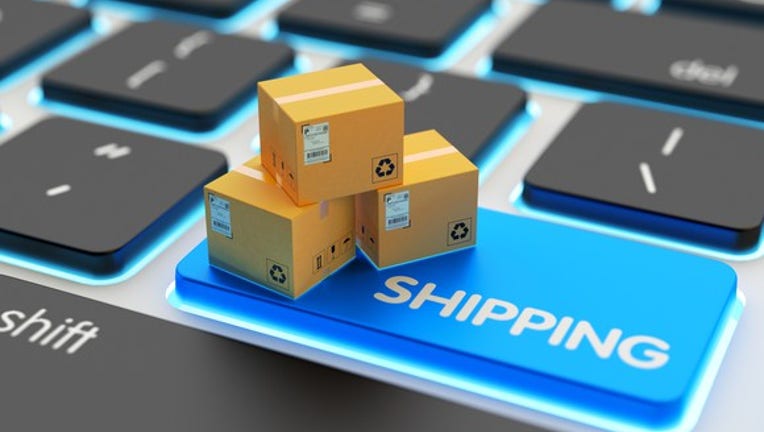 Stamps.com (NASDAQ: STMP) reported sharply higher sales and earnings in the fourth quarter, as the shipping solutions company has become the platform of choice for a steadily growing number of online businesses.
Image source: Getty Images.
Stamps.com results: The raw numbers
| Metric | Q4 2016 | Q4 2015 | Change (YOY) |
| --- | --- | --- | --- |
| Revenue | $105.896 million | $69.876 million | 52% |
| Net income | $29.028 million | ($0.071 million) | N/A |
| Earnings per share | $1.61 | ($0.00) | N/A |
Data source: Stamps.com Q4 2016 earnings release.
What happened with Stamps.com this quarter?
Total revenue leapt 52% year-over-year to $105.9 million, with mailing and shipping revenue jumping 52% to $102.3 million and customized postage revenue rising 34% to $3.6 million.
Helping to drive those results was an 8% year-over-year increase in paid customers to 681,000 and a 42% rise in monthly average revenue per unit to $50.03. Moreover, total postage printed in the fourth quarter was $1.6 billion, a 53% increase from the prior-year period.
The company also continues to improve its profitability metrics, with mailing and shipping gross margin rising to 85.7% versus 84.2% in Q4 2015. And EBITDA (earnings before interest, taxes, depreciation, and amortization) -- adjusted to exclude stock-based compensation expense, acquisition-related charges, and certain other items -- soared 85% to $55.9 million, as the adjusted EBITDA margin increased to 52.8%, up from 43.2% in the year-ago quarter.
All told, non-GAAP net income surged 75% year-over-year to $49.2 million, and non-GAAP earnings per share climbed 74% to $2.73.
What management had to say
In a press release, Chairman and CEO Ken McBride touted the benefits of the company's acquisition strategy:
Looking forward
Stamps.com issued its forecast for 2017, including the following points:
Total revenue of approximately$400 millionto$425 million, up 13% at the midpoint of the range compared to 2016.
Adjusted EBITDA of$200 millionto$220 million, up 20%.
GAAP earnings per share of $4.20 to $5.10, up 13%.
Looking out even further ahead, management believes Stamps.com can grow sales at a 20% annual clip, as CFO Kyle Huebner explained during a conference call with analysts:
"Across all of our products and services, we are realizing synergies in sales and marketing, operations, customer service, and product development, and we believe that we have built a strong platform for pursuing all of our target customers," McBride added. "We are very excited about our opportunities in 2017 and beyond."
10 stocks we like better than Stamps.comWhen investing geniuses David and Tom Gardner have a stock tip, it can pay to listen. After all, the newsletter they have run for over a decade, Motley Fool Stock Advisor, has tripled the market.*
David and Tom just revealed what they believe are the 10 best stocks for investors to buy right now... and Stamps.com wasn't one of them! That's right -- they think these 10 stocks are even better buys.
Click here to learn about these picks!
*Stock Advisor returns as of February 6, 2017
Joe Tenebruso has no position in any stocks mentioned. The Motley Fool recommends Stamps.com. The Motley Fool has a disclosure policy.