S&P's Longest Losing Streak in Nearly 5 Years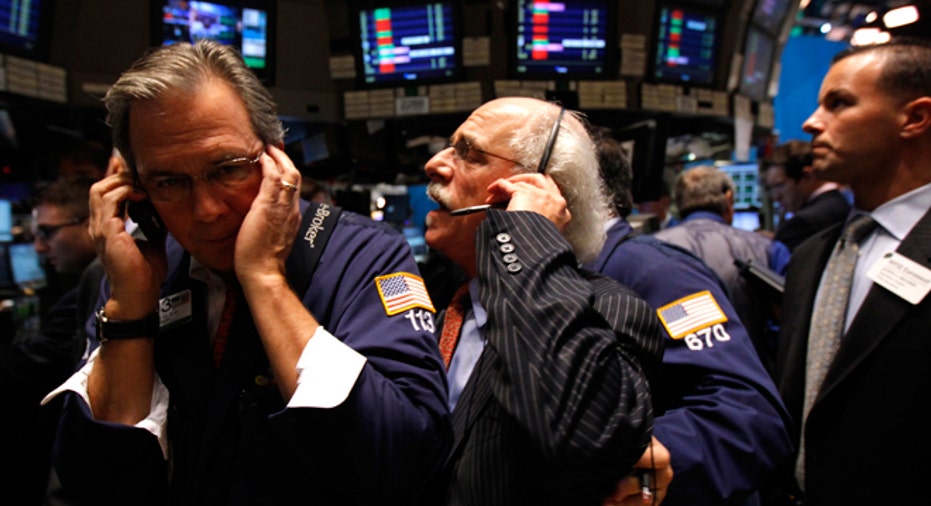 U.S. stocks slipped as the S&P 500 logged its longest string of declines in almost five years.
A tightening U.S. presidential race and falling oil prices have pressured the S&P 500, which has finished lower in every trading session since Oct. 25. The index has fallen more than 2% in that period, a shallower fall than its last losing streak of this length, when it lost nearly 8% in the seven sessions ending Nov. 25, 2011, according to WSJ Market Data Group.
Signs of improved corporate earnings, which some investors hoped would boost major indexes, haven't been enough to shake stocks from their malaise.
The Dow Jones Industrial Average fell 77 points, or 0.4%, to 17960 Wednesday. The S&P 500 lost 0.7% and the Nasdaq Composite declined 0.9%.
Also Wednesday, the Federal Reserve left interest rates unchanged as expected, while sending new hints it expects to raise rates in December.
The prospect of higher interest rates hit yield-sensitive sectors, with utilities, real estate and telecommunications shares in the S&P 500 all declining more than 1%. Those sectors tend to do better when rates are low and investors are seeking dividends and income.
Shares of energy companies fell 1%, falling along with the price of U.S. oil after inventory data showed a much larger-than-expected rise in crude stockpiles. U.S. crude for December delivery slid 2.8% to $45.34 a barrel, bringing oil's decline over four sessions to 8.8%.
Tightening polls in the U.S. presidential race also continued to steer market sentiment.
"It looks to me that the election is the looming concern," said Brian Jacobsen, chief portfolio strategist with Wells Fargo Funds Management. "We got one of the uncertainties out of the way today with the Fed, but clearly the Fed isn't the biggest concern for investors."
Some traders said global investors had grown complacent thinking Hillary Clinton would win easily and are now repositioning for the possibility of a Donald Trump victory.
The CBOE Volatility Index, which measures investors' expectations for stock swings, was on track to climb for a seventh day, the longest such streak since December 2013.
As investors shied away from risk, the dollar fell 0.6% against Japan's yen to Yen103.394, while gold for November delivery rose 1.6% to $1,306.80 an ounce, its biggest gain since September.
Sovereign bond yields, which move inversely to prices, came under pressure. The yield on the 10-year U.S. Treasury note fell to 1.799% from 1.822% on Tuesday.
The Stoxx Europe 600 fell 1.1% for its eighth straight session of declines, its longest losing streak since October 2014. Shares in Asia were red across the board, with Japan's Nikkei Stock Average shedding 1.8% as shares of exporters and banks fell, while Hong Kong's Hang Seng dropped 1.5%.
"I've covered a number of elections in my 20 years, but this has been the most fractious and difficult to watch," said Kully Samra, managing director at Charles Schwab. Still, he said, earnings and U.S. economic data should be more important for the market in the long run, he said, and an election-related selloff could be short-lived.
Investors were also looking ahead to Friday's U.S. jobs report, which could further bolster the case for a December rate rise if it shows continued strength in the labor market.