Sprint Starts to Regain Subscribers, Narrows 4Q Loss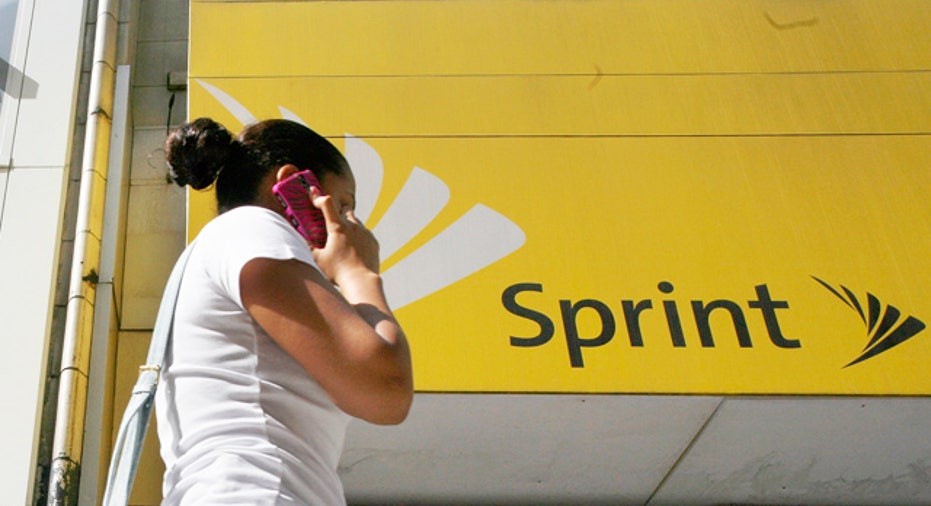 Sprint Nextel (NYSE:S) revealed on Thursday a narrowed fourth-quarter loss, as its 4G devices continued to rake in new customers, leading the company to book its strongest wireless subscriber additions in roughly 5 years.
The Overland Park, Kan.-based company posted a net loss of $929 million, or 31 cents a share, compared with $980 million, or 34 cents a share, in the same quarter last year.
Earnings for the three-month period fell narrowly short of average analyst estimates polled by Thomson Reuters of a 30-cent loss. Much of the losses came from Clearwire (NASDAQ:CLWR) investment write-offs.
Revenue for the wireless carrier was $8.3 billion, up 6% from $7.9 billion a year ago, beating the Street's view of $8.15 billion.
Fueling the sales were the company's best total company wireless subscriber additions and new postpaid additions since the first and second quarters of 2006, respectively. Sprint added roughly 1.1 million wireless subscribers, including 58,000 lucrative contract subscriber, its first contract increase in more than three years.
"I am pleased with the progress Sprint made in 2010 in each of our three focus areas," said Sprint CEO Dan Hesse. "It had been almost five years since we added over a million customers in a quarter, and the annual improvement in postpaid subscriber results of 2.7 million vs. the previous year is unprecedented in the history of the U.S. wireless industry."
The third largest U.S. wireless carrier continued to benefit from its 4G service, offering the most of any other company with 18 4G devices, widening its lead on industry rivals. Despite the head start though, the company continues to face heavy competition from competitors that have begun to boost their 4G networks.
During the quarter, Sprint launched the embedded 3G/4G netbook and notebook, Dell Inspiron Mini and Dell Inspiron, HTC Evo Shift 4G, LG Optimus S, Sanyo Zio and Samsung Transform.
Higher equipment and prepaid Boost service revenues were partially offset by lower postpaid wireless service and wireline revenues, as well as higher subsidy costs from the increased volume of handset sales and associated sales expenses. Earnings were also offset by higher capital expenditures, up to $608 million from $554 million in the year-earlier period and from $462 million in the quarter prior.
Looking ahead, the wireless company said it expects postpaid subscriber net additions to improve in 2011. It also anticipates full-year capital expenditures of roughly $3 billion.