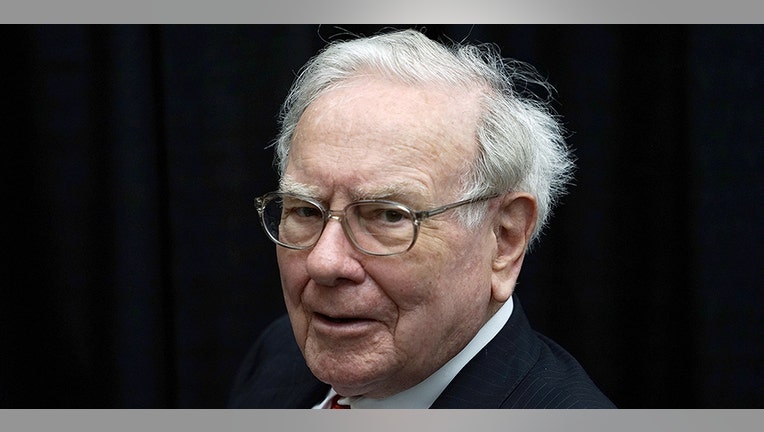 Sprint Corp. Chairman Masayoshi Son has engaged Warren Buffett and cable mogul John Malone in discussions about participating in a deal with the wireless company, people familiar with the situation say.
The Japanese billionaire met separately with the Berkshire Hathaway Inc. boss and Mr. Malone, whose Liberty Broadband Corp. is one of Charter Communications Inc.'s biggest investors, this week at an annual gathering of CEOs in Sun Valley, Idaho, the people said.
The contours of the deal the parties are discussing are unclear. The talks are at an early stage and may not result in an agreement, the people said, but one possibility would see Berkshire put more than $10 billion into a transaction.
Mr. Son, who controls more than 80% of Sprint, has been exploring a merger or stake sale to help the money-losing company compete with its bigger rivals. In recent months, Sprint has also held merger talks with rival T-Mobile US Inc. and discussed a reseller agreement with cable providers, people familiar with the matter have said.
Since late May, Charter and Comcast Corp. have been in exclusive talks with Sprint about buying a stake in the wireless carrier or negotiating a favorable wholesale agreement that would allow them to resell wireless service under their own cable brands. The exclusivity window only lasts a few more weeks, people familiar with the matter have said.
Mr. Malone has been scouting for a deal that would bolster Charter's efforts to add wireless service to its cable TV and internet businesses, people familiar with the matter say.
Charter and Comcast struck a wireless partnership earlier this year, agreeing to seek the other's consent on any wireless deal. Charter would need Comcast's approval to reach any such deal with Sprint or Mr. Buffett, but Mr. Malone's Liberty Broadband Corp. wouldn't if it were to act independently.
Comcast CEO Brian Roberts has been wary of buying into Sprint, people familiar with the matter have said. Comcast has more diversified holdings in entertainment and theme parks, and views the wireless business as an industry under great price competition. It has instead opted for a more cautious approach, using a reseller deal with Verizon Communications Inc. to add wireless to its bundle of services for Comcast customers.
Mr. Buffett has invested in some of Mr. Malone's companies in the past, including Charter and international cable operator Liberty Global PLC. Berkshire Hathaway currently holds 3.5% of Class A shares in Charter and 8.5% of Class A shares in Liberty Global, making it Liberty Global's largest Class A shareholder.
Berkshire held more than $90 billion in cash at the end of the first quarter, and Mr. Buffett has been on the hunt for deals. Berkshire's utility unit agreed earlier this month to buy bankrupt Energy Future Holdings Corp.'s Oncor for around $18 billion, including debt.
An investment from Berkshire, which has purchased a large stake in Apple Inc. but traditionally avoided technology companies, would help Sprint invest in its network and afford price cuts to drive customer growth.
But it could complicate merger talks with T-Mobile and its parent company, Deutsche Telekom AG. Those talks, which restarted this year, were put on hold while Sprint and its parent company, Japan-based SoftBank Group Corp., agreed to the exclusive talks with Charter and Comcast.
Sprint has a market capitalization of about $32.5 billion and more than $30 billion of long-term debt. Shares of Sprint gained 4% to $8.55 in Friday afternoon trading.