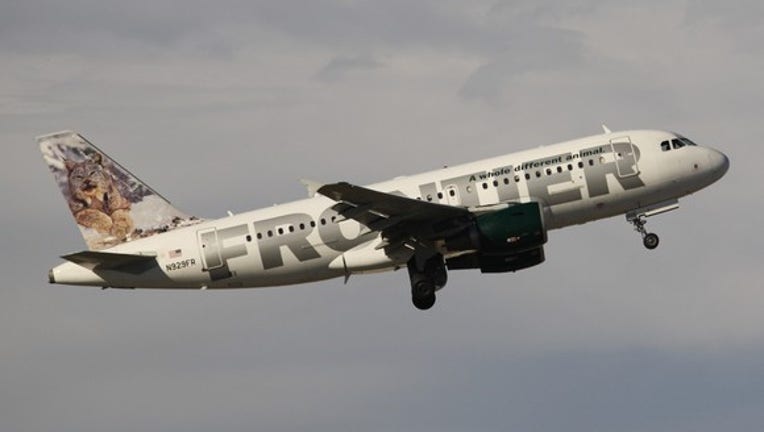 In early 2016, more than a dozen U.S. airlines were battling each other for the chance to begin flights to Cuba's capital city, Havana.
What a difference a year makes. American Airlines and JetBlue Airways (NASDAQ: JBLU) -- the two largest airlines in Cuba -- have cut their capacity there. Last month, ultra-low cost carrier Frontier Airlines and regional airline Silver Airways announced that they would pull out of the Cuban market entirely.
On Friday, Spirit Airlines (NASDAQ: SAVE) followed suit, becoming the third airline to drop service to Cuba this spring. This move should help JetBlue and Southwest Airlines (NYSE: LUV), Spirit's direct competitors on the Fort Lauderdale-Havana route.
Spirit Airlines will drop its Fort Lauderdale-Havana route at the end of May. Image source: Spirit Airlines.
Too much competition
Last year, U.S. airlines were allowed to begin offering scheduled service to Cuba for the first time in more than half a century. Under the new bilateral U.S.-Cuba aviation treaty, U.S. carriers may operate no more than 20 daily flights to Havana. This encouraged "land grab" tactics by airlines that saw Cuba as a promising growth market.
In the long run, U.S.-Cuba travel demand has huge upside. But for now, there are still major restrictions on travel to and from Cuba. As a result, there hasn't been nearly enough demand growth to offset the huge influx of new supply.
Airlines have been especially disappointed by their results on routes between South Florida and Cuba. The South Florida region is home to more than 1 million Cuban-Americans, creating a huge potential "visiting friends and relatives" travel market. But competition on the Miami-Havana and Fort Lauderdale-Havana routes has been fierce from day one.
Indeed, the U.S. Department of Transportation awarded carriers 12 daily flights to Havana from Miami and Fort Lauderdale (11 on Saturdays), spread across six airlines. For now, at least, it seems like this is more than the market can handle.
Fare levels are depressed and costs are high
In pulling out of the Miami-Havana market, Frontier Airlines noted that overcapacity had forced fares down to extremely low levels. Meanwhile, it is very expensive to operate in Cuba, for a variety of reasons.
Frontier Airlines is also canceling all of its flights to Cuba. Image source: Pixabay.
Spirit Airlines has faced the same issues. In theory, it should have benefited from Frontier's decision to exit the South Florida-Havana market. However, full-service airlines' fares are so low that it's impossible for Spirit to undercut them and still make money.
For example, Spirit is selling tickets for a weekend trip to Havana at the end of April for as little as $177 roundtrip. That's an extremely low fare for such a last-minute booking. In fact, it's even lower than it seems. Of that $177, Spirit only gets to keep $64 -- the rest goes to various government taxes and fees. That's not nearly enough to break even.
Yet JetBlue is offering flights on the same days for just $206 roundtrip. Given that JetBlue tickets include free checked bags, free snacks, free drinks, free TV, and more legroom, it's a wonder that Spirit can sell any tickets when the price difference is so small.
Good news for JetBlue and Southwest?
Spirit's decision to drop its two daily Fort Lauderdale-Havana flights should help JetBlue and Southwest, its two competitors on that route. Between Spirit exiting the market and JetBlue's decision to use smaller aircraft on its flights to Cuba, total capacity on the Fort Lauderdale-Havana route will be about 40% lower in June than it is today.
This doesn't mean that the Fort Lauderdale-Havana market will suddenly become lucrative for JetBlue and Southwest. Overcapacity will probably remain a problem for a while, but at least it should be a more manageable problem.
JetBlue Airways and Southwest Airlines both seem willing to be patient with their routes to Cuba. After all, the market still has plenty of potential, notwithstanding the slow start. With both ultra-low cost carriers (Frontier Airlines and Spirit Airlines) exiting the market for good by early June, other airlines like JetBlue and Southwest shouldn't have to incur as heavy losses in the next couple of years as they wait for demand to improve.
10 stocks we like better than Spirit AirlinesWhen investing geniuses David and Tom Gardner have a stock tip, it can pay to listen. After all, the newsletter they have run for over a decade, Motley Fool Stock Advisor, has tripled the market.*
David and Tom just revealed what they believe are the 10 best stocks for investors to buy right now... and Spirit Airlines wasn't one of them! That's right -- they think these 10 stocks are even better buys.
Click here to learn about these picks!
*Stock Advisor returns as of April 3, 2017
Adam Levine-Weinberg owns shares of JetBlue Airways and Spirit Airlines and is long January 2019 $10 calls on JetBlue Airways. The Motley Fool recommends JetBlue Airways and Spirit Airlines. The Motley Fool has a disclosure policy.