Spirit Airlines Beats Expectations Again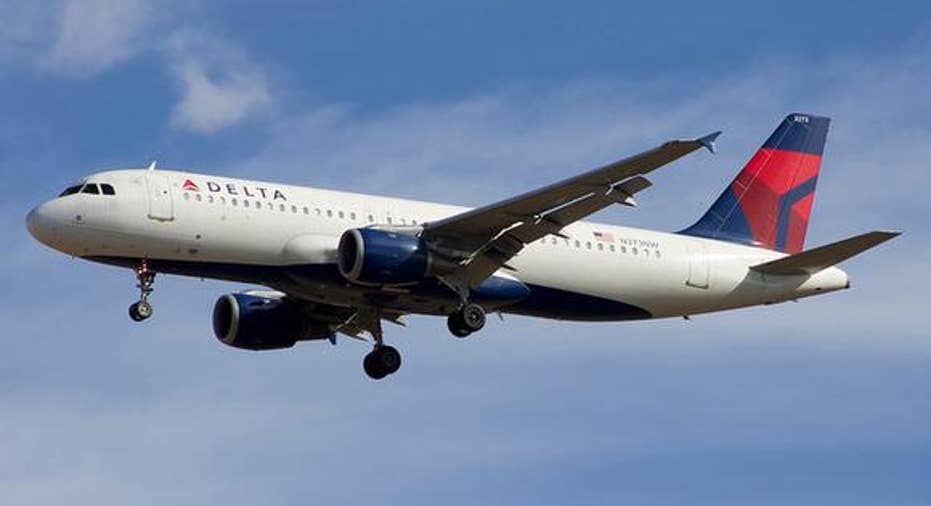 After being forced to cut its guidance on multiple occasions from late 2014 through 2015, Spirit Airlines has returned to its winning ways. In January, the company dramatically boosted its Q4 margin guidance, offering hope that the unit revenue declines seen throughout 2015 were starting to moderate.
On Monday, Spirit offered up more evidence of a turnaround in unit revenue. It still has to make up a lot of ground to return to unit revenue growth, but revenue came in ahead of expectations for a second straight quarter, leading to a better-than-expected operating margin in Q1.
Spirit boosts its guidance againIn Q1 2015, Spirit Airlines achieved a remarkable 22.7% adjusted operating margin during what is traditionally the weakest quarter for the airline industry. However, revenue trends weakened throughout 2015 as airline capacity grew faster than demand and industry giants like Delta Air Lines and American Airlines started matching Spirit's low fares.
Spirit's unit revenue fell steeply in 2015. Image source: Spirit Airlines.
As a result, when Spirit provided its Q1 guidance back in February, it projected a profit decline. The company's operating margin forecast of 19%-20.5% was nothing to sneeze at, but it implied that earnings would be down about 10% year over year.
Fortunately, revenue trends improved over the course of the quarter. Total revenue per available seat mile (TRASM) still fell about 14% year over year, but management had warned in February that TRASM could fall 16%, in line with Spirit's Q4 unit revenue decline.
As a result, Spirit now expects to post a 21.5% operating margin when it reports earnings next week. That will still be down a bit compared to last year. However, this will be offset by higher revenue. The net result should be earnings equal to or better than last year's results.
Looking aheadIn this week's investor update, Spirit reiterated that "fares in our markets remain low": something that the company has stated repeatedly in the past six months. Thus, investors shouldn't expect a miraculous revenue recovery in the next quarter or two. Nevertheless, I do expect substantial sequential improvements going forward.
One source of improvement will be easier comparisons. Spirit's TRASM fell 9.9% year over year in Q1 2015, but the TRASM declines accelerated to 17.5% by Q3.
These declines reflected -- at least in part -- the increase in price-matching activity at American Airlines and Delta Air Lines during the course of 2015. While price-matching appears to be here to stay, the year-over-year impact will be much smaller by the second half of 2016.
Second, operational snafus related to unusually severe weather last June cost Spirit $5 million of revenue in Q2. The storms also drove up costs by $15 million. Under new CEO Bob Fornaro, Spirit Airlines is laser-focused on improving reliability, which should hopefully allow it to avoid similar problems this year.
Third, numerous airlines -- including American and Delta -- have estimated that industry capacity growth will slow noticeably as the year progresses. This should lead to better unit revenue trends.
Delta's domestic unit revenue is on the verge of returning to growth.
In fact, in the domestic market -- which represents most of Spirit's capacity -- Delta recently stated that fares for advance bookings have turned positive on a year-over-year basis. Most of the international markets that Spirit serves (such as Mexico and the Caribbean) are also seeing relatively favorable revenue trends. This bodes well for Spirit's performance in the months ahead.
Keeping profit moving in the right directionThanks to a relatively easy comparison, Spirit is likely to project modest margin expansion for Q2 in its guidance next week. Profit growth will be tougher in the second half of the year. Spirit expects non-fuel unit costs to rise in Q3 and Q4, and it will probably have a smaller benefit from fuel cost savings then.
Still, based on the projections from Delta and American for slowing industry capacity growth, Spirit's unit revenue trends may improve dramatically by the time the peak summer season rolls around. That would keep earnings moving steadily higher.
Spirit Airlines stock jumped 6% on Tuesday following the bullish investor update. But given Spirit's massive growth opportunities and its still-modest valuation of 12 times trailing earnings, there's clearly a ton of upside left here for investors.
The article Spirit Airlines Beats Expectations Again originally appeared on Fool.com.
Adam Levine-Weinberg owns shares of Spirit Airlines and is long Jan. 2017 $40 calls on Delta Air Lines, long Jan. 2017 $30 calls on American Airlines Group, and long June 2016 $30 calls on Spirit Airlines. The Motley Fool is long Jan. 2017 $35 calls on American Airlines Group. The Motley Fool recommends Spirit Airlines. Try any of our Foolish newsletter services free for 30 days. We Fools may not all hold the same opinions, but we all believe that considering a diverse range of insights makes us better investors. The Motley Fool has a disclosure policy.
Copyright 1995 - 2016 The Motley Fool, LLC. All rights reserved. The Motley Fool has a disclosure policy.