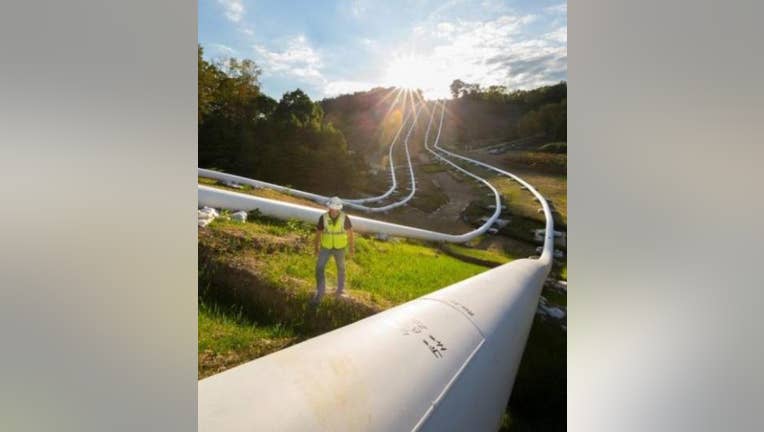 Source: Spectra Energy Partners.
Over the past year, almost all energy stocks, even supposedly stable midstream MLPs whose cash flows are supposed to be immune from commodity prices, have suffered. This has served as a painful lesson that income investors need to be careful which pipeline operators they select for their portfolios.
To look at how to separate the wheat from the chaff when it comes to comparing midstream MLPs, let's use the example of Spectra Energy Partners , and its general partner Spectra Energy Corp. . Spectra Energy'slatest earnings release is a perfect illustration ofthefour most important factors dividend lovers need to focus on to maximize the chances ofboosting both their portfolios'yield, and long-term returns.
Tough market conditions for GP; record year for MLP
Source: Spectra Energy Q4 earnings presentation.
As you can see from the respective full-year results, the ongoing oil crashwas a lot harder on the general partner than on the MLP. That's because Spectra Energy Partners benefited fromcompletion of some majoroil and gas transmission projects, which resulted inrecord results where it matters most to income investors: the annual payout, and DCF growth to make it sustainable.
Spectra Energy Corp., though suffering declining results, mainly because of weakness in its NGL business and a declining Canadian dollar, still beat management'sguidancefor 2015 DCF by 7%.This performance resulted in a coverage ratio 8.3% stronger than previously forecast.
More important for long-term investors is management's 2016-through-2018 guidance. Because of $6 billion in growth spending Spectra plans to complete over the next three years, management is confident that it can achieve substantial DCF growth of 6% for the GP and 8.7% for the MLP, respectively.
Perhaps as impressively, management's assumptions of an average gas and oil price of $2.5 per MMBTU and $45 per barrel through 2018 seems not just reasonable, but it may prove conservative. Management also believes it can maintain a sustainableDCR for Spectra Energy Corp. and Spectra Energy Partners of 1.1 and 1.2, respectively, over the next three years.
Solid distribution growth profile compared with peers
Sources: Q4 earnings presentation, management guidance.
Spectra Energy Corp. and Spectra Energy Partners are among my favorite midstream operators because of some of the best distribution profiles in the industry. This means that the currently generous yield is more likely to survive and even grow during this oil crash, especially compared with competitors such as Kinder Morgan that are scaling back shareholder payments to clean up the balance sheet.
However, while a midstream MLP's payout profile is certainly an important quality indicator, investors always need to be skeptical of management guidance and ask themselves whether forecasts of strong, sustainable distribution growthare realistic.
After all, Kinder Morganrecently hadguidance of sustainable 10% annual dividend growth through 2020, projections that died when Kinder was forced to slash its dividend 75%.
Backlog without good access to growth capital is worthless
Sources: earnings presentations, GuruFocus, Morningstar.
The final piece of the quality midstream MLP puzzle is adequate access to growth capital, which primarily depends on a strong balance sheet and high equity valuation.
While Spectra Energy Corp.'s leverage ratio is nearly as high as Kinder's, fortunately forinvestors, over the next three years about 70% of spending will be undertaken by theless levered (and more profitable) MLP.
Bottom lineIt can be harddeciding which high-yield midstream MLPs represent an undervaluedincome opportunity and which are cheap for a reason.By focusing on the highest-quality pipeline operators such as Spectra Energy Corp. and Spectra Energy Partners, --whohave strong payout profiles, large growth runways, strong balance sheets, and continued equity capital access-- you can maximize the chances of locking in bothhigh-yields and market spanking total returns once energy prices finally recover.
The article Spectra Energy Earnings Show Why You Should Consider This High-Yield Stock originally appeared on Fool.com.
Adam Galas has no position in any stocks mentioned. The Motley Fool owns shares of and recommends Kinder Morgan and Spectra Energy. Try any of our Foolish newsletter services free for 30 days. We Fools may not all hold the same opinions, but we all believe that considering a diverse range of insights makes us better investors. The Motley Fool has a disclosure policy.
Copyright 1995 - 2016 The Motley Fool, LLC. All rights reserved. The Motley Fool has a disclosure policy.