Specialty Drug Sales Bolster Teva Pharmaceutical Industries' Q1 Results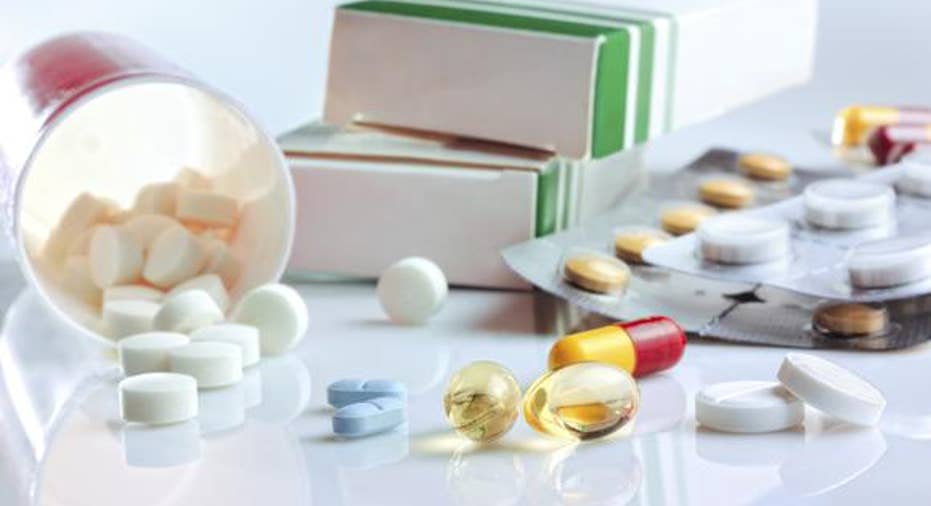 It's been a rough year so far for many generic-drug makers. Teva Pharmaceutical Industries is no exception. Shares of the Israel-based pharmaceutical company were down over 20% year to date prior to Teva announcing its first-quarter results before the market opened on Monday. Did those results change the story for Teva? Here are the highlights.
Teva results: The raw numbers
| Metric | Q1 2016 Actuals | Q1 2015 Actuals | Growth (YOY) |
| --- | --- | --- | --- |
| Sales | $4.81 billion | $4.98 billion | (3.4%) |
| Net income from continuing operations | $570 million | $446 million | 27.8% |
| Earnings per share | $0.62 | $0.52 | 19.2% |
Data source: Yahoo! Finance.
What happened with Teva this quarter?Currency fluctuations contributed significantly to Teva's lower year-over-year revenue. The company estimated that revenue would have decreased by 1% excluding the impact of the foreign exchange volatility.
Lower generic drug sales also made a big dent in the company's revenue comparisons. Teva's generic drug revenue fell 17% year over year to $2.2 billion. Loss of exclusivity for the company's generic versions of Nexium and Pulmicort made a huge impact, causing a decline in sales of $427 million.
The good news for Teva, though, came from its specialty drug business. Specialty drug revenue for the first quarter was $2.2 billion, a 10% jump over the prior-year period. Sales for Teva's biggest moneymaker, Copaxone, increased 9% compared to the first quarter of 2015 to just over $1 billion. The company's respiratory drugs, ProAir and QVAR, both experienced impressive year-over-year sales growth of 40% and 37%, respectively.
What management had to sayTeva's president and CEO,Erez Vigodman, expressed optimism about the company's results. Vigodman said:
Looking forwardTeva expects revenue for the second quarter of 2016 to come in between $4.7 billion and $4.9 billion. Non-GAAP earnings per share for the second quarter are projected to be between $1.16 and $1.20. It's important to note, however, that while Teva's second-quarter guidance includes the impact of the Rimsa acquisition, the numbers don't reflect the pending buyout of Actavis Generics from Allergan .
The deal with Allergan holds the potential to transform Teva. Gaining access to Allergan's current generics lineup and pipeline would help Teva reduce its dependence on Copaxone. In addition, the acquisition would give Teva more economies of scale to compete in the low-margin generic-drug industry.
Teva won European approval for the Allergan deal in March. That approval did come at a price, though. Teva will have to divest some of Allergan's generic drugs in some countries while divesting some of its own generics in other countries. U.S. regulators haven't yet approved the acquisition, but Teva expects that will happen in time for the deal to close in June 2016. If all goes well with the buyout of Actavis Generics, Teva will soon look like a different company.
The article Specialty Drug Sales Bolster Teva Pharmaceutical Industries' Q1 Results originally appeared on Fool.com.
Keith Speights has no position in any stocks mentioned. The Motley Fool recommends Teva Pharmaceutical Industries. Try any of our Foolish newsletter services free for 30 days. We Fools may not all hold the same opinions, but we all believe that considering a diverse range of insights makes us better investors. The Motley Fool has a disclosure policy.
Copyright 1995 - 2016 The Motley Fool, LLC. All rights reserved. The Motley Fool has a disclosure policy.