Spanish company catches Clinton, Trump with pants down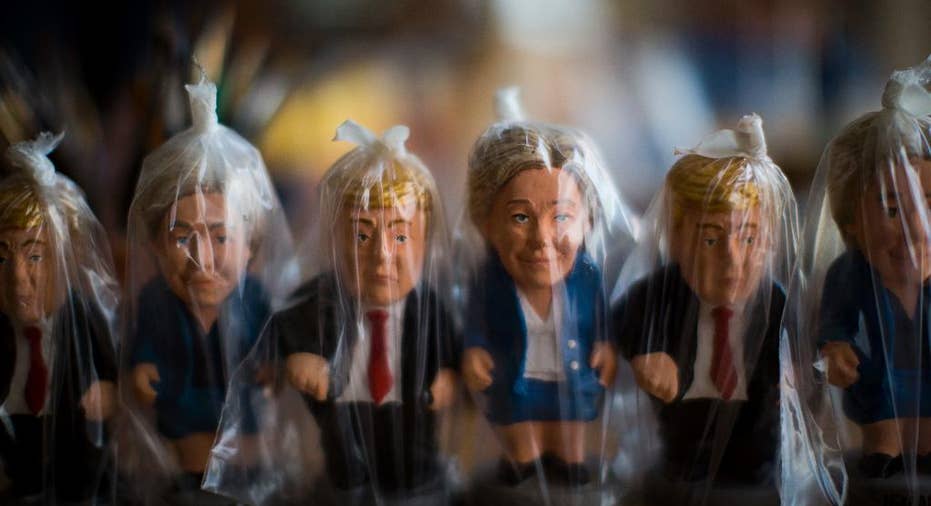 A curious Christmas tradition in the Catalonia region of Spain has caught Hillary Clinton and Donald Trump with their pants down.
A Catalan company that makes ceramic "Caganer" figurines for nativity scenes has created specialty versions of the two candidates for the White House. Caganers traditionally depict a squatting peasant with his trousers dropped to reveal a bare backside.
At Christmas in Catalonia, the miniature figures are placed alongside Mary, Joseph and baby Jesus. The cheeky tradition isn't meant to be blasphemous, but rather a source of luck and prosperity in the new year.
An online company that has produced figures of the U.S. presidential rivals says customers were searching for a likeness of Trump in recent months, so one was created. Caganer.com gave a Clinton figurine that was previously in production a makeover for 2016.
The origin of the Caganer is uncertain, but it is believed to date from the 18th century. More recently the figurines have come in the image of all manner of famous characters living and dead, fictional and real.
Pope Francis, Barack Obama, Britain's royal family, Fidel Castro, Russian President Vladimir Putin, tennis star Rafael Nadal and Sesame Street's Elmo and Ernie all have been rendered in the same compromising position.