Spam Leads Hormel Foods' 3Q Higher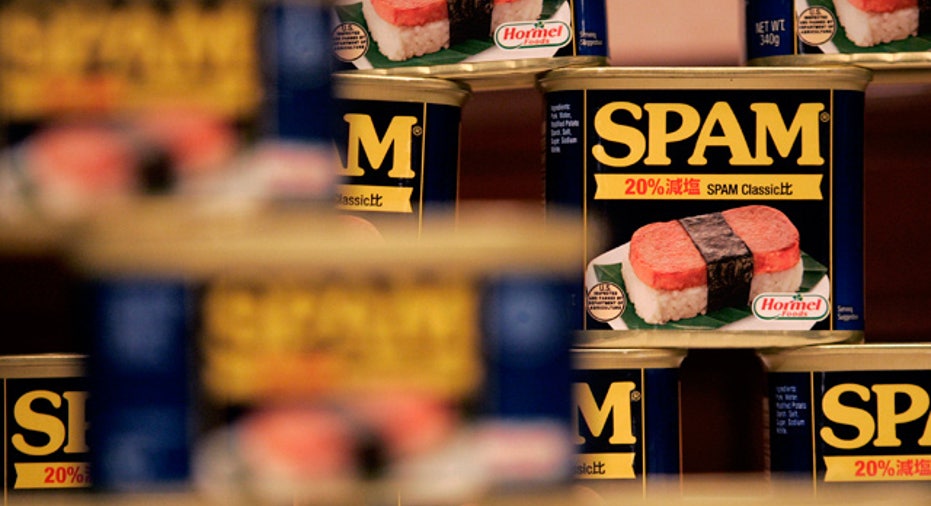 Hormel Foods (NYSE:HRL) reported stronger third-quarter earnings and sales in line with Wall Street expectations on Thursday, led by sales of Spam.
The Austin, Minn.-based meat processor reported net earnings of $111.2 million, or 41 cents a share, compared with a year-earlier profit of $98.5 million, or 36 cents. The results met average analyst estimates in a Thomson Reuters poll.
Sales for the three-month period fell 5% to $2 billion from $1.9 billion in the same 2011 period, matching the Street's view. Volume was boosted 4% with the help of stronger Spam sales that lifted Hormel's grocery division, as well as improved demand for its Hormel and Natural Choice deli meat products.
"All five segments reported increased earnings, led by our grocery products segment," Hormel CEO Jeff Ettinger said in a statement. "Our strong sales growth across multiple segments demonstrates that our products are connecting well with consumers."
While higher feed costs and lower commodity meat prices offset some of the gains, Jennie-O Turkey sales during the quarter climbed 7%, led by turkey burgers, which boosted the unit's operating profit by 12%.
Looking ahead, the company said it believes strong performance in the third quarter will give it momentum in the current quarter and put it on track to achieve its earlier-provided fiscal 2012 guidance of $1.79 to $1.89 a share, bracketing the consensus of $1.85.
Shares of Hormel ticked up 1.4% Thursday afternoon to $28.82.