S&P Upgrades Google Stock Just Days After 'Sell' View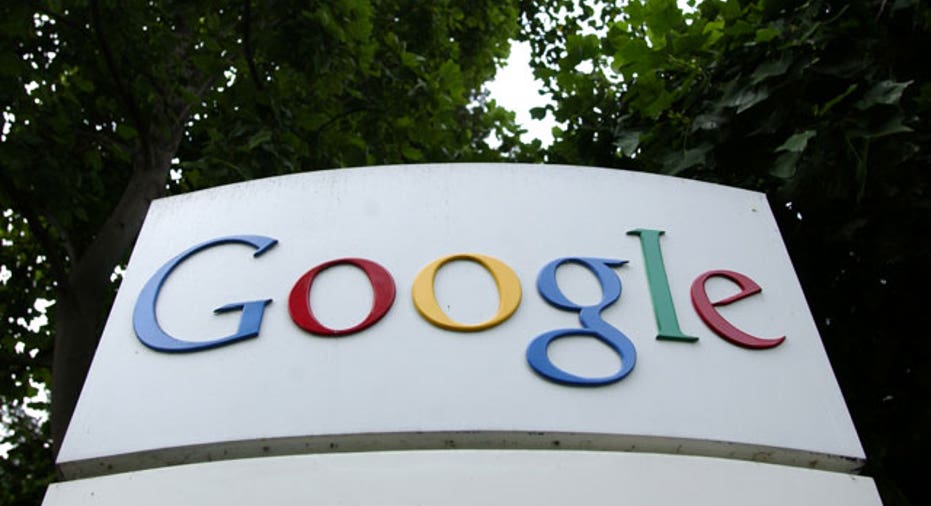 Recommendations to unload Google Inc (NASDAQ:GOOG) stock are extremely rare on Wall Street. But the latest "sell" rating for the Internet company was so fleeting it existed for just three trading days.
Standard & Poor's upgraded Google's stock on Monday, giving it a "hold" rating, reversing its much-debated downgrade the prior week.
S&P had slapped Google with a Sell rating -- the only such bearish call on the Internet giant's stock among almost 40 analysts tracked by Thomson Reuters I/B/E/S -- after a surprise August 15 announcement that it will buy Motorola Mobility Holdings Inc for $12.5 billion.
As with other investors and industry commentators, S&P voiced concern about Google's plans to enter the smartphone manufacturing business, which could weigh on its financials and create conflicts with the other handset vendors who also license Google's Android software.
Shares of Google have fallen more than 10% from their closing price before the deal was announced, trading just a whisker below $500 in the afternoon, compared to the Dow Jones Industrial Average's roughly 3% drop during the period.
But while several analysts adjusted targets on Google's stock price following news of the deal, no other firm appears to have downgraded Google's stock, according to Thomson Reuters data.
Scott Kessler, the head of technology sector equity research at S&P, said the sell-off in Google's stock following the Motorola news had brought its share price down to the $500 target that he set for Google when he downgraded the stock.
"It's very hard for us to say sell this stock when it's trading below its target price," Kessler told Reuters in an interview on Monday.
The fact that the back-to-back Google downgrade and upgrade came from S&P Equity, whose parent's unprecedented downgrade of United States sovereign debt this month roiled global markets and prompted discussion, made the move all the more striking.
Kessler acknowledged it was unusual to see a stock's recommendation change so quickly. But he said the move was consistent with S&P's approach to equity research.
"If we made a change to our fundamental commentary or the target price, that would understandably be a little curious," he said.
Google, the world's No.1 Web search engine, has 14 "strong buy" ratings, 20 "buy" ratings and 5 "hold" ratings, according to Thomson Reuters data. Google has no other "underperform" or "sell" ratings according to Thomson One (S&P's research is not included in Thomson One).
Although S&P raised its recommendation on Google's stock a notch, Kessler said the firm's views of Google have not changed much.
"We still have a lot of questions and concerns about this proposed acquisition and the impact it's going to have," he said.