S&P Suffers Longest Losing Streak Since 2008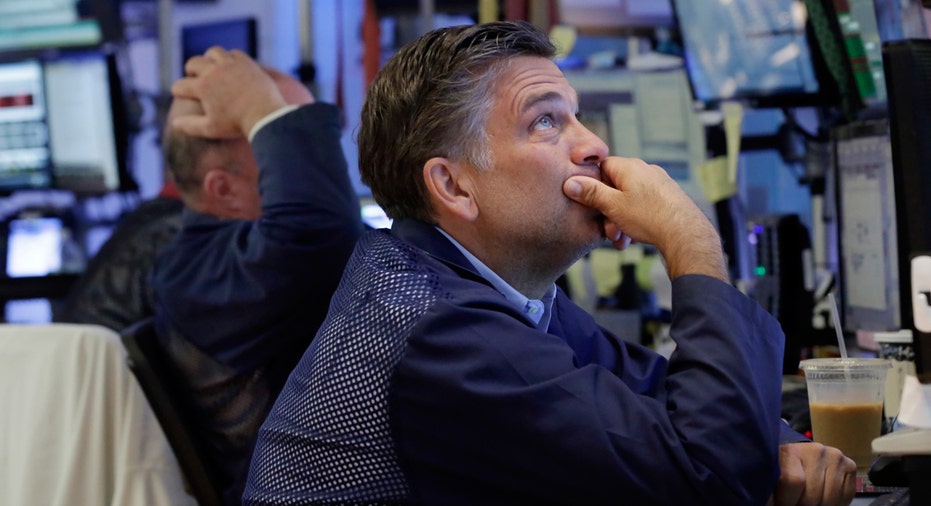 The S&P 500 fell for an eighth straight session Thursday, its longest stretch of declines since October 2008.
The index has fallen nearly 3% since Oct. 25 as polls have tightened in the U.S. presidential election. Still, that decline is much milder than the 23% the S&P 500 lost in its previous eight-session losing streak during the financial crisis, according to WSJ Market Data Group. The index slid 5.3% over two sessions following the U.K.'s vote to leave the European Union in June.
Some investors and analysts said ongoing jitters and the need to reposition in case of a surprise outcome next week, as happened in the U.K., were prompting the extended drift lower.
"There's obviously a lot of angst going into the election," said Erik Davidson, chief investment officer at Wells Fargo Private Bank. "The lessons of the Brexit vote are still pretty recent, so I think people are a little cautious about what the markets have priced in and what could happen."
The CBOE Volatility Index, which measures investors' expectations for stock swings, moved higher for seven sessions through Wednesday and was up 14% Thursday.
"What's going on with politics is at the forefront of investors' minds," said William Hamlyn, investment analyst at Manulife Asset Management. "Markets don't like uncertainty, and that's driving things at the moment, " he said.
The S&P 500 fell 0.4% on Thursday. The Dow Jones Industrial Average fell 29 points, or 0.2%, to 17931. The tech-heavy Nasdaq Composite fell 0.9%.
Facebook shares slid 5.7% despite surging profits after the social-media company warned of a slowdown in advertising growth. The tech sector was among the biggest decliners in the S&P 500, falling 1%.
Oil prices fell for a fifth straight session, losing 10% over that period in crude's worst stretch since Feb. 11, when prices hit a 2016 low. U.S. crude for December delivery fell 1.5% to $44.66 Thursday.
The British pound got a boost after a U.K. court ruled that the British government would need Parliament to vote on Brexit before it could officially start the separation process from the European Union. The pound was recently up 1.2% at $1.2453.
"The pound thinks it means either a 'softer' Brexit or it increases the probability that we don't actually leave the EU, but I think that's probably wishful thinking," said Alan Clarke, head of European fixed-income strategy at Scotiabank.
Sterling also got a bump after the Bank of England left its interest rates unchanged as widely expected and played down the chances of a further rate cut, while raising its inflation forecasts.
Investors pulled back slightly from government bonds. The yield on the 10-year U.S. Treasury note rose to 1.811% from 1.799% Wednesday. Gold for November delivery lost 0.4% to $1,302.10 after two sessions of gains, when uncertainty over next week's U.S. election stoked demand for havens.
The Stoxx Europe 600 rose 0.01 point, ending eight consecutive sessions of losses. London's FTSE 100 index, which tends to move inversely to the pound, fell 0.8%.
Asian shares were mixed, with Japanese markets closed for a holiday. The Shanghai Composite Index advanced 0.8%, while the Hang Seng fell 0.6%.