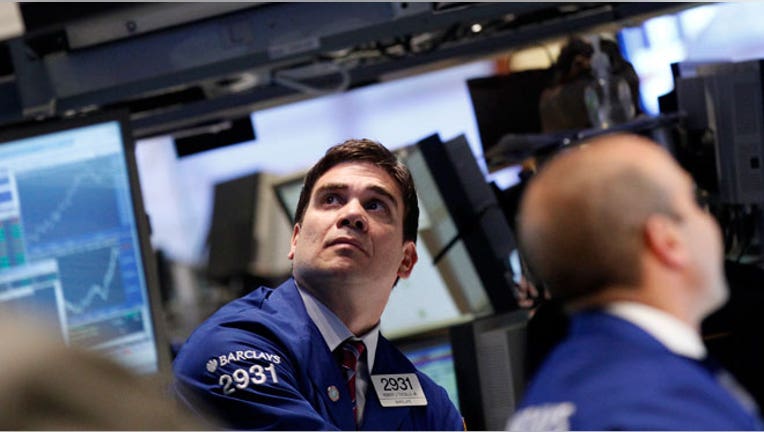 FOX Business: Capitalism Lives Here
The S&P 500 tilted lower on Thursday, snapping a seven-day winning streak that sent the broad-market index surging some 3.4%.
Today's Markets
The Dow Jones Industrial Average fell 26 points, or 0.17%, to 15301, the S&P 500 dipped 5.7 points, or 0.34%, to 1683 and the Nasdaq Composite declined 9 points, or 0.24%, to 3716.
Wall Street's long rally came to what was an anti climatic ending on Thursday. The mild losses were driven by uncertainty over when, and how, the Federal Reserve will begin paring back its bond-buying programming in addition to mixed corporate news and blurry economic data.
The Labor Department said the number of Americans Filing for first-time unemployment benefits fell to 292,000 last week from 323,000 the week prior, sharply lower than expectations the number would rise to 330,000. It was the lowest level since April 2006, but the Labor Department said much of the drop was due to computer upgrades in two states which have prevented full processing of claims.
"It should be said that the ongoing drop in initial claims has not shown its normal relationship to job growth," Dan Greenhaus, chief global strategist at BTIG, wrote in an email to clients. "This relationship bears watching but its hard to believe that claims can keep declining indefinitely without a commensurate pickup in job growth."
Analysts have been paying especially close attention to information on the labor market as the Fed crafts its plans to begin paring back its vast bond-buying program. Economists expect the central bank to cut back its purchases by $10 billion to $75 billion a month at its September meeting.
A separate report from Labor showed U.S. import prices were unchanged in August compared to expectations they would rise 0.4%. Export prices, meanwhile, fell 0.5%, missing expectations they would rise 0.1%.
On the corporate front, Hilton Worldwide filed for a $1.25 billion initial public offering. The move would bring the hotel operator back to public markets after Blackstone Group's (NYSE:BX) record leveraged buyout. Lululemon Athletica (NASDAQ:LULU) came under heavy pressure after the make of yoga apparel revealed a worrisome forward guidance.
In commodities, U.S. crude oil futures climbed $1.04, or 0.97%, to $108.60 a barrel. Wholesale New York Harbor gasoline rallied 1.9% to $2.763a gallon. Gold tumbled $33.20, or 2.4%, to $1,331 a troy ounce.
Foreign Markets
The Euro Stoxx 50 fell 0.03% to 2862, the English FTSE 100 rose 0.07% to 6593 and the German DAX climbed 0.03% to 8498.
In Asia, the Japanese Nikkei 225 edged lower by 0.26% to 14387 and the Chinese Hang Seng ticked up by 0.07% to 22954.