S&P nears 2,500 as tech stocks rebound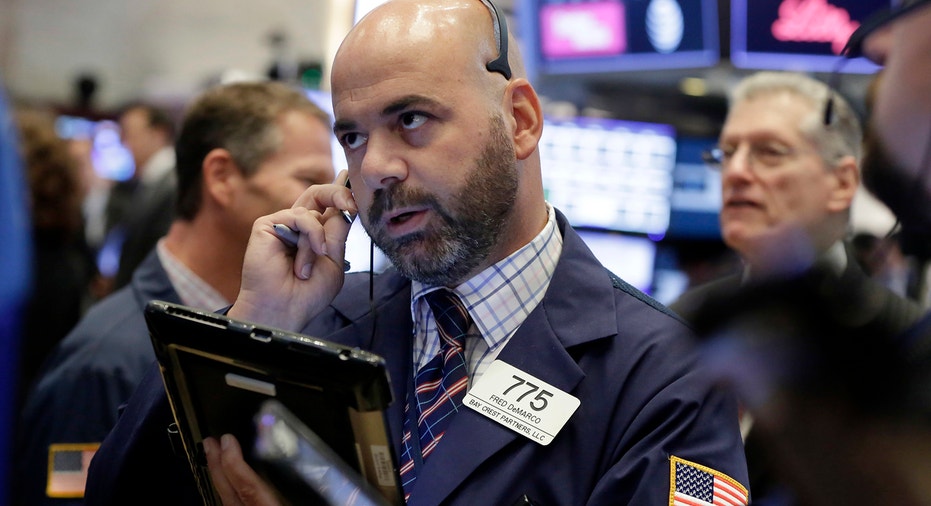 The three major Wall Street indexes inched up to record highs on Friday, with the S&P approaching the 2,500 mark, as technology stocks bounced back after two days of declines.
The technology sector jumped 0.35 percent, powered by an Nvidia-led surge in chipmakers and Apple's 1.33 percent increase, its first gains since the launch of the new iPhones.
The semiconductor index surged 1.6 percent, boosted by Nvidia's near 6 percent jump to a record high after Evercore ISI raised its price target on the stock.
The tech index has been the best performing sector this year, rising more than 25 percent, far outpacing the broader S&P's 11.5 percent growth.
Reports showing an unexpected drop in U.S. retail sales last month and the first drop in industrial output since January, both in part due to the impact of Hurricane Harvey, were also largely shrugged off by the market.
"Investors are keeping an eye on the retail sales data, thinking it maybe transitory and are focusing on growth areas such as technology, which is mostly immune to policy decisions in DC and has avoided all the global noise," said Michael Antonelli, managing director of institutional sales trading at Robert W. Baird in Milwaukee.
The indexes have inched up to several records this year, despite setbacks caused by turmoil in the White House, doubts about President Donald Trump's ability to push through his pro-business reforms, uncertainty over the timing of rate hikes, and lately, tensions over Pyongyang's missile tests.
At 12:40 p.m. ET (1640 GMT), the Dow Jones industrial average was up 39.67 points, or 0.18 percent, at 22,243.15 and the Nasdaq Composite was up 16.92 points, or 0.26 percent, at 6,446.00.
The S&P 500 was up 1.44 points, or 0.06 percent, at 2,497.06. It went tantalizingly close to 2,500, hitting a session high of 2,499.25.
Earlier, North Korea fired a second missile in as many weeks over Japan, drawing criticism from global leaders but barely moving shares as investors await the next catalyst - the Federal Reserve's meeting on Sept. 19-20.
"We're going to remain in this sideways situation for an extended period of time until we get real regulatory reform, real tax reform, some sort of economic push on infrastructure of healthcare," said Phil Blancato, CEO of Ladenburg Thalmann Asset Management in New York.
Boeing hit a record high, powering the Dow for the second day in a row, after a price target hike from Canaccord Genuity and new orders wins.
Among the laggards was Oracle, which sank 6.68 percent, headed for its worst day in more than 4 years, after disappointing forecasts for its profit and cloud business.
Advancing issues outnumbered decliners on the NYSE by 1,592 to 1,190. On the Nasdaq, 1,611 issues rose and 1,189 fell.
(Reporting by Sruthi Shankar in Bengaluru; Editing by Savio D'Souza)