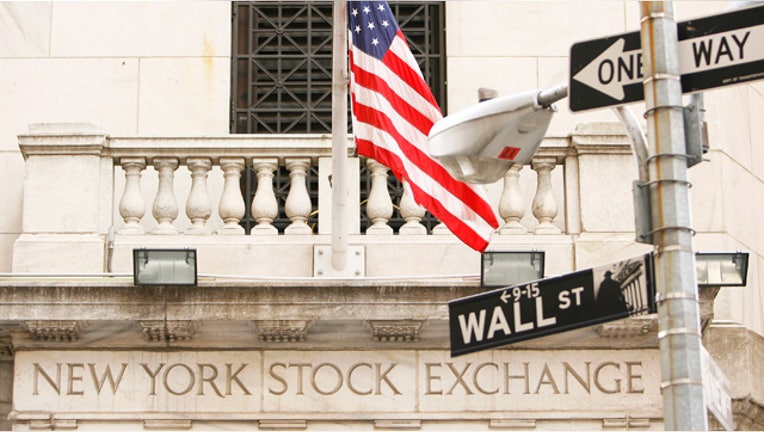 The S&P 500 and the Nasdaq came off their record highs on Tuesday as weak oil prices partially offset the gains in healthcare and technology stocks.
The S&P 500 rose to 2,187.66, breaking its record for the fourth time this month, and the Nasdaq touched an all-time high of 5,238.53, before a 0.8 percent decline in oil took some sheen off the rally.
The S&P 500 index's healthcare index rose 0.34 percent, helped by a 23 percent jump in Endo International after the company's quarterly profit beat estimates.
The information technology index rose 0.23 percent, lifted by a 0.8 percent rise in Alphabet.
"It has been an unloved rally, and one that has not been met by the infamous 'animal spirit'," said Eric Wiegand, senior portfolio manager at the Private Client Reserve at U.S. Bank in New York.
"There is no euphoria that is accompanying this move higher. It has been very measured and somewhat technical in support."
The CBOE volatility index known as Wall Street's 'fear gauge', fell to a one-year low of 11.02, indicating that the markets' appetite for riskier assets was significantly higher.
At 12:43 p.m. ET (1643 GMT), the Dow Jones Industrial Average was up 11.6 points, or 0.06 percent, at 18,540.89.
The S&P 500 was up 2.17 points, or 0.1 percent, at 2,183.06
The Nasdaq Composite was up 14.35 points, or 0.28 percent, at 5,227.49.
Six of the 10 major S&P 500 indexes were higher, led by a 0.4 percent rise in the consumer staples.
Valeant jumped 18.4 percent after maintaining its full-year forecast and saying that it would reorganize its business.
Microchip Tech rose 6.9 percent to $60.54 after the company's first-quarter revenue beat analysts' estimate.
Advancing issues outnumbered decliners on the NYSE by 1,533 to 1,372. On the Nasdaq, 1,475 issues rose and 1,256 fell.
The S&P 500 index showed 26 new 52-week highs and no new lows, while the Nasdaq recorded 91 new highs and 17 new lows. (Reporting by Yashaswini Swamynathan in Bengaluru; Editing by Don Sebastian)