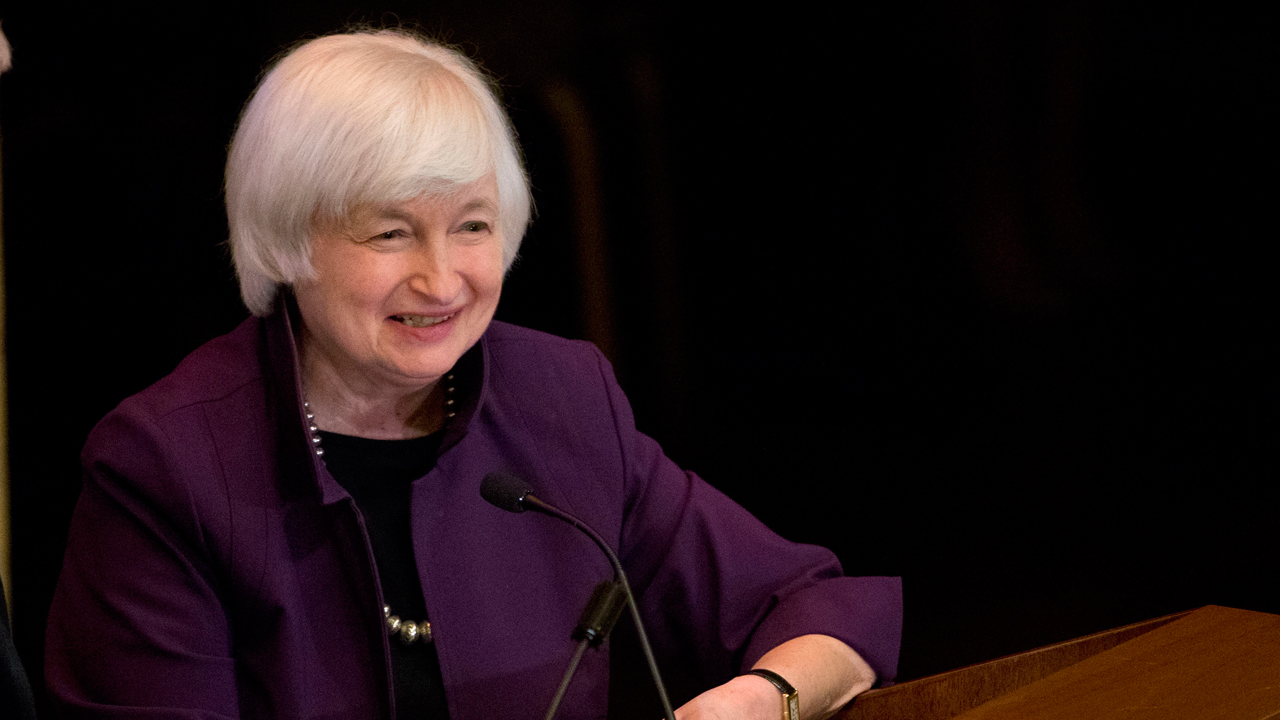 Continue Reading Below
Advertisement
The S&P 500 energy, materials and industrials sectors led the action, while telecom and utilities lagged. The 2% pick up in energy was helped by a 2.2% gain in U.S. crude oil prices. West Texas Intermediate closed the session at $49.75 a barrel, the highest settlement value since July 2015.
During a policy speech at the World Affairs Council of Philadelphia midday Monday, Yellen called the May employment report, which showed a significant slowdown in job creation, "disappointing" and "concerning." However, she said other data on the health of the economy showed signs of strength, and the central bank will continue to monitor incoming data as it heads into its June policy meeting next week.
Bob Doll, chief equity strategist at Nuveen Asset Management, said the market's continued upward momentum in the wake of Yellen's remarks is a positive sign.
---
More on the Economy
Yellen Concerned by Weak May Jobs Report, Remains Optimistic

Despite May Jobs Miss, Opportunities Still Exist in Select Stocks

Sharp Job-Growth Slowdown Creates Fed Conundrum

Fmr. Fed Vice Chair Rivlin: Labor Market is Our Strength

---

"It's great to see that the market is sort of thumbing its nose at the employment report, interpreting it properly. [The data] are not all straight line up, it's a bumpy process, we're in a slow-growth world and I'm not going to get pushed off," he said.

The May jobs report, released by the Labor Department on Friday, showed just 38,000 jobs created last month, far fewer than the 164,000 jobs Wall Street expected. Further, the unemployment and labor force participation rates ticked lower, while the prior two months' job-creation figures were revised down.

While Yellen expressed concern about the low-level of job growth, Doll said if the June non-farm payrolls report shows a more hefty number alongside upward revisions to May's figures, it would be an encouraging sign for the Fed.

"They're ready to go [on rates] and they've been signaling that. The employment number was a fly in the ointment, no question about it," he said.

To that point, Atlanta Federal Reserve President Dennis Lockhart told FOX Business Network's Liz Claman that the jobs miss is likely not indicative of a slowdown in the U.S. economy, and he expects future data to show that.

However, Gateway Chief Investment Strategist David Jilek said the Fed's continued waffling on when to raise interest rates for the first time since December is keeping market volatility elevated. He said investors should prepare for that heightened risk picture to continue with events on the horizon, including a vote on whether Britain should leave the European Union.

But, he said there are ways to deal with it – and investors should focus on diversified asset-allocation strategies.

"We think risk management is important as it has been, but investors should manage risk differently with options strategies because they benefit from higher volatility. Now is the time to be aware of market volatility," he said.