S&P 500 Turns Negative For 2016, Rate Hike Penciled In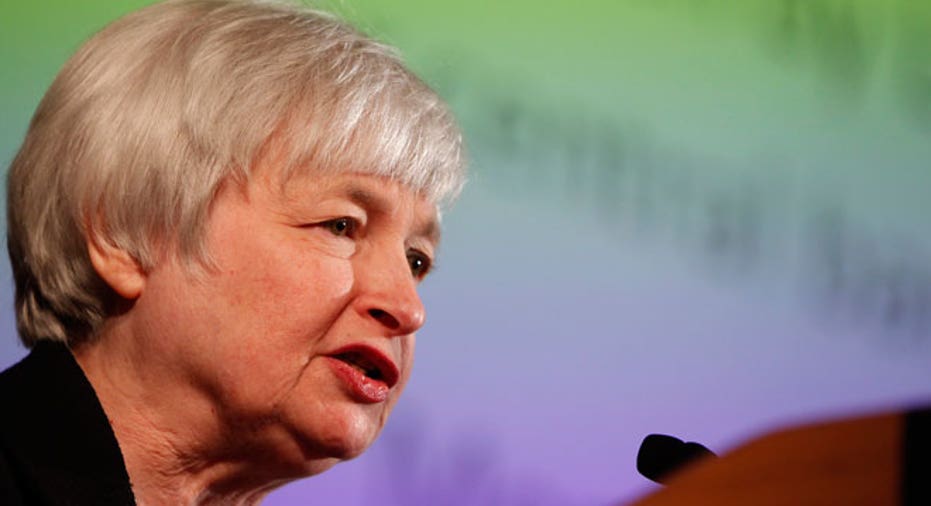 Fed Chair Janet Yellen and her band of FOMC members have helped make the phrase "Sell in May and Go Away" pretty accurate. On Thursday, New York Federal Reserve President Bill Dudley said a summer rate hike was "likely," echoing the tone of the FOMC's minutes released earlier this week.
A steady stream of hawkish Fed speak this week sent the S&P 500 (NYSE:SPY) negative for the year, now down 0.02%, following the Nasdaq Composite (NASDAQ:QQQ), which is off 6%. The Dow Jones Industrial Average (NYSE:DJA) is little changed. Investors now predict a 31% probability that the FOMC will raise rates at the June 15 meeting, according to Fed Fund futures, which tracks the likelihood of changes in monetary policy. The probability for the late July meeting is even higher, nearing 50%.
This week it appeared the Fed unified to send a strong signal to the financial markets that a rate hike is imminent following months of speculation that policymakers had gotten cold feet amid a U.S. economy that is barely growing.
On Tuesday, Federal Reserve Bank of San Francisco President John Williams and Atlanta Federal Reserve President Dennis Lockhart agreed that a rate hike was possible in June. The two appeared together at an event sponsored by Politico.
The messaging from the Federal Reserve may have investors rotating portfolios in the coming weeks. For the year, utility stocks, defensive in nature, have gained 10.6%. Rising interest rates would signal the U.S. economy is on solid enough footing to see growth improve. That could push money into financials. Banks and brokers, which are challenged when interest rates are low, could see improving fortunes. S&P Financials are down 3.5% for the year.