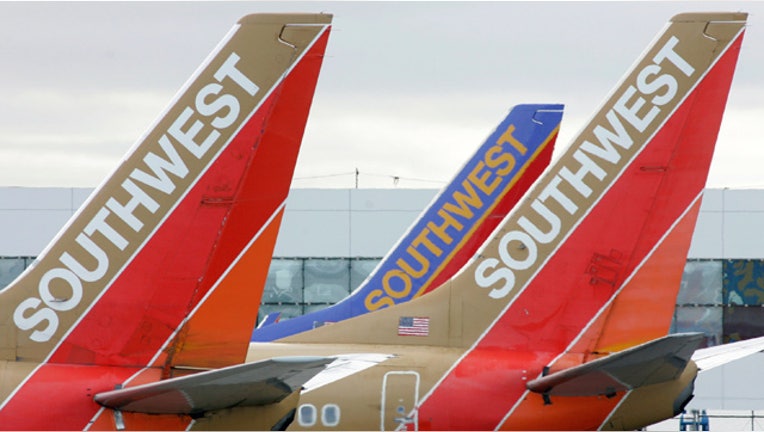 Oct 26 (Reuters) - Southwest Airlines Co on Thursday reported a third-quarter profit that edged past estimates, benefiting from a rise in passenger traffic and revenue.
The Dallas-based carrier said it expects fourth-quarter unit revenue, which compares ticket sales with flight capacity, to be in the range of "up slightly to at 1.5 percent" compared with last year.
The company said it was encouraged by the rebound in passenger booking trends in Houston and Florida and added that "travel demand remains solid."
Major U.S. airlines were forced to cancel thousands of flights because of recent hurricanes.
The fourth-largest U.S. airline by passenger traffic said its unit revenue fell 0.5 percent in the third quarter ended Sept. 30.
While more people booked travel on Southwest in the quarter, fares on average were lower than they were a year earlier.
The airline said its net income rose to $503 million, or 84 cents per share, in the quarter ended Sept. 30, from $388 million, or 62 cents per share, a year earlier.
Excluding items, the company earned 88 cents a share.
Operating revenue rose 2.6 percent to $5.27 billion, pressured by cancellations of 5,000 flights due to the recent hurricanes and earthquakes.
Analysts on an average had expected the company to earn 87 cents per share on revenue of $5.31 billion, according to Thomson Reuters I/B/E/S.
Up to Wednesday's close, shares of the company had risen 14.7 percent this year. (Reporting by Arunima Banerjee in Bengaluru; Editing by Supriya Kurane)