Southwest Airlines stock sinks after fatal plane accident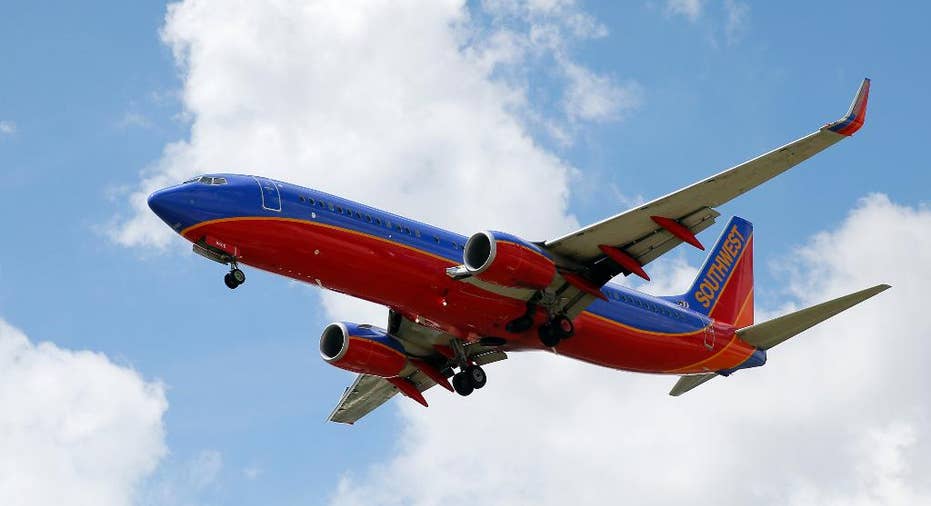 Southwest Airlines shares fell on Tuesday immediately after federal officials said that one person died when an engine of one of the budget carrier's planes apparently blew up in midair during a flight from New York to Dallas.
National Transportation Safety Board Chairman Robert Sumwalt confirmed the unidentified passenger's death in a press conference. The incident marked the first U.S. passenger fatality tied to a domestic carrier since 2009. The NTSB has begun an investigation into the accident.
Southwest Airlines' stock sank by as much as 2% after the NTSB confirmed the passenger's death and finished the day of trading down more than 1% to $54.27.
Flight 1380 made an emergency landing in Philadelphia after the Boeing 737-700 suffered significant damage to one of its engines. Shrapnel from the engine then damaged one of the plane's windows and fuselage. Seven other passengers were injured.
WCAU reported that a female passenger was "partially sucked out" of the plane after the malfunction.
"I just remember holding my husband's hand, and we just prayed and prayed and prayed," passenger Amanda Bourman of New York told the Associated Press. "And the thoughts that were going through my head of course were about my daughters, just wanting to see them again and give them a big hug so they wouldn't grow up without parents."
"We are deeply saddened to confirm that there is one fatality resulting from this accident," Southwest said in a statement. "The entire Southwest Airlines Family is devastated and extends its deepest, heartfelt sympathy to the customers, employees, family members and loved ones affected by this tragic event. We have activated our emergency response team and are deploying every resource to support those affected by this tragedy."