Southwest Airlines Is Finally Touching Down in Cincinnati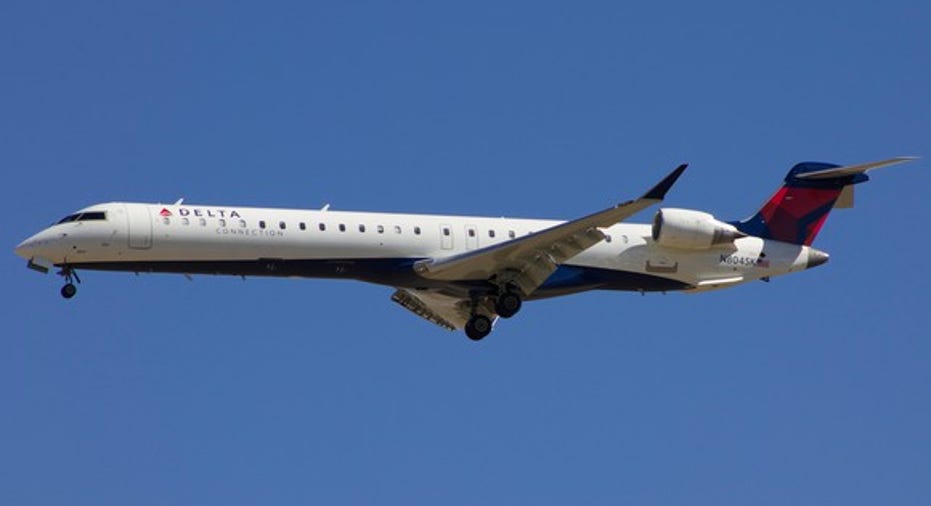 A decade ago, Southwest Airlines (NYSE: LUV) avoided many of the biggest cities in the U.S., preferring to serve smaller, uncongested airports. Since then, Southwest has become much more interested in courting business travelers. As a result, it has added service to key airports in New York City, Atlanta, Boston, Charlotte, and Minneapolis -- just to give a few examples.
Southwest Airlines will add Cincinnati to its route network this summer. Image source: The Motley Fool.
However, there have still been a few glaring holes in Southwest's route map, such as Cincinnati, Ohio. This week, the low-fare carrier finally fixed that, announcing that it will begin flying to Cincinnati in June.
Cincinnati, here we come!
Cincinnati has historically been a fortress hub for Delta Air Lines (NYSE: DAL). As recently as 2005, Delta operated 600 daily departures in Cincinnati, a stunning 94% of the airport's commercial flights. Since then, a string of service cuts have reduced Delta's footprint in Cincinnati dramatically. The carrier now offers fewer than 100 peak-day departures there.
This is making the airport more attractive to other airlines. In the past few years, ultra-low cost carriers (ULCCs) Allegiant Travel and Frontier Airlines have started flying to Cincinnati. Both carriers have been quite successful in serving price-sensitive travelers who previously drove long distances to other airports in search of cheap fares.
Frontier Airlines became Cincinnati's first discount airline in 2013. Image source: The Motley Fool.
This summer, Southwest Airlines will become the third low-fare carrier to serve Cincinnati. It will fly to Baltimore-Washington International Airport and Chicago's Midway Airport with a total of eight daily roundtrips.
Will fliers benefit from the "Southwest effect"?
In many cities, the arrival and growth of Southwest Airlines has driven a decrease in fares and an increase in air travel. This phenomenon has come to be known as the "Southwest effect."Many civic leaders and consumers are hoping that this will occur in Cincinnati, too.
However, with just eight daily flights to two cities, Southwest Airlines isn't likely to have a big effect on pricing. To be sure, Chicago and Baltimore are two of the carrier's three biggest focus cities, so it will be able to offer one-stop service from Cincinnati to most of its more than 100 destinations. But Southwest won't be adding that many seats to the market.
The case of Memphis -- another former Delta hub that historically had very high fares -- might seem to indicate that Southwest can affect industry pricing with a small number of flights. Southwest entered Memphis through its 2011 acquisition of AirTran. It then added a few flights there in 2013 and now offers 10 daily departures to six destinations.
The average domestic fare in Memphis has plunged 25% since the beginning of 2012 -- far faster than the nationwide average. Southwest's presence may have contributed to that decline. But the average fare in Cincinnati declined 28% during that same period with no Southwest flights!
The demise of Delta's Memphis and Cincinnati hubs has led to lower fares. Image source: The Motley Fool.
The average domestic fare in Cincinnati is now quite close to the national average. Travelers hoping for a significant incremental decrease in fares starting this summer may be disappointed.
Ultra-low cost carriers are the new price leaders
Southwest Airlines continues to play a big role in keeping its larger competitors "honest" in terms of pricing. It also remains one of the most customer-friendly airlines in the U.S., with fewer fees and better service than most of its rivals.
However, ULCCs like Frontier and Allegiant are the real price leaders in the airline industry today. While they are far smaller than Southwest, they have lower costs and can therefore stimulate traffic with even cheaper fares. ULCCs have gained enough market share in recent years that legacy carriers like Delta have felt compelled to respond by matching their prices.
Southwest Airlines' entry into Cincinnati will provide another good option for travelers in the region. But it won't create a Southwest effect -- because the Southwest effect already came to Cincinnati a few years ago with the arrival and growth of Frontier Airlines and Allegiant Travel.
10 stocks we like better than Southwest Airlines When investing geniuses David and Tom Gardner have a stock tip, it can pay to listen. After all, the newsletter they have run for over a decade, Motley Fool Stock Advisor, has tripled the market.*
David and Tom just revealed what they believe are the 10 best stocks for investors to buy right now... and Southwest Airlines wasn't one of them! That's right -- they think these 10 stocks are even better buys.
Click here to learn about these picks!
*Stock Advisor returns as of January 4, 2017
Adam Levine-Weinberg is long January 2017 $40 calls on Delta Air Lines. The Motley Fool has no position in any of the stocks mentioned. The Motley Fool has a disclosure policy.