Southwest Airlines Defers Boeing 737s: Bad News for Boeing?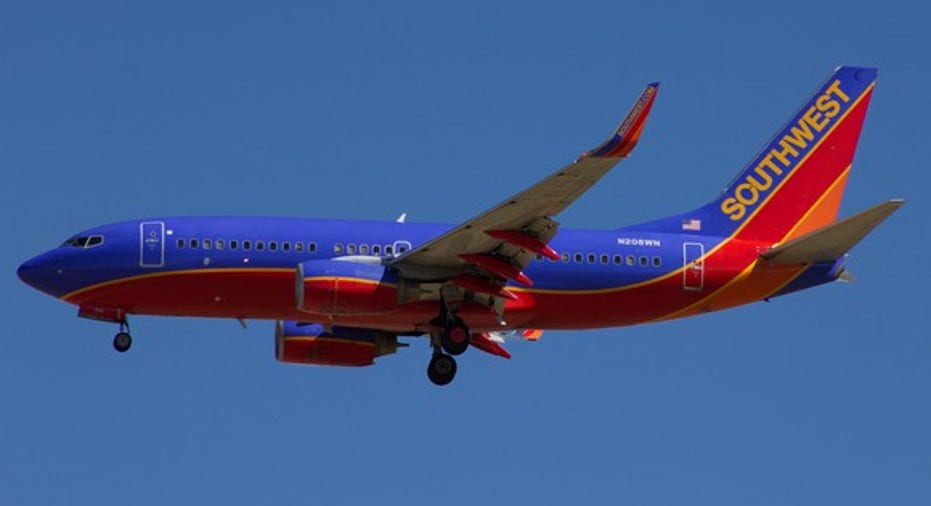 Southwest Airlines is one of Boeing's most important customers. The low-fare carrier has been exclusively flying the Boeing 737for several decades (with only brief exceptions), and now has more than 700 of them in its fleet.
At Southwest's investor day last week, the carrier revealed that it has agreed with Boeing to defer 67 737 MAX deliveries scheduled for the 2019-2022 period until 2023 and beyond. This has added to existing worries about Boeing 737 demand.
Southwest Airlines is deferring 67 Boeing 737 MAX orders. Image source: The Motley Fool.
However, Southwest's order deferral isn't problematic for Boeing. In fact, the investment community's concerns appear to be built upon a misunderstanding of Southwest Airlines' recent aircraft strategy.
Concerns about Boeing 737 demand
Southwest Airlines was one of the first airlines to order the 737 MAX, a new version of Boeing's best-selling product that will offer double-digit fuel efficiency gains. With 200 firm orders, Southwest is one of the two largest 737 MAX buyers, along with Indonesia's Lion Air.
As a result, investors and analysts are sensitive to any signs that Southwest is becoming less enthusiastic about the 737 MAX. The stakes are high because some observers see the 737 MAX as an inferior product relative to the competing Airbus A320neo family.
Indeed, while Boeing has lined up a staggering 3,213 firm orders for the 737 MAX ahead of its first delivery (scheduled for next year), Airbus has seen even stronger demand. As of the end of May, Airbus had 4,568 firm orders for the A320neo family, including a handful that have already been delivered.
Airbus A320neo orders have outstripped Boeing's 737 MAX orders. Image source: Airbus.
To skeptics, the Southwest Airlines order deferral is a sign of two potential problems. First, air travel demand growth could be slower than expected by Boeing and Airbus, which would in turn reduce new aircraft demand. Second, Southwest Airlines could have decided that the 737 MAX doesn't offer enough advantages to offset the lower cost of buying used aircraft.
Southwest's fleet plans have changed
These skeptics are misunderstanding how Southwest has altered its fleet strategy recently. In the past year or so, Southwest's management has decided that it won't be practical for the airline to simultaneously operate 737 Classics (an older version of the 737 built in the 1980s and 1990s) and the 737 MAX.
As a result, Southwest has accelerated the retirement date for its fleet of 737 Classics -- still more than 100 strong -- from 2021 to Q3 2017.
Many of Southwest's 737 MAX deliveries scheduled for 2017-2021 were intended to replace these retiring 737 Classics. Instead, Southwest has had to find 737s that are available now to fill the gap. To some extent, this has meant opportunistically tapping the used aircraft market. But Southwest has also ordered new planes from Boeing, including an order for 33 737-800s announced earlier this year.
As of the end of 2013, Southwest planned to buy 125 737-700s and 737-800s by 2018, including 17 used 737-700s. Between 2014 and 2015, it added 52 new 737-800s and 46 used 737-700s to its fleet. Based on its most recent plans, it will add another 89 new 737-800s and 41 used 737-700s in the 2016-2018 period.
In total, Southwest will bring in 228 737-700s and 737-800s during the 2014-2018 period -- 103 more aircraft than originally planned. Southwest no longer expects to have any fleet replacement needs between 2018 and 2022, hence the decision to defer some 737 MAX deliveries.
Plenty of 737 MAX demand
Southwest Airlines now has firm orders for just 14-15 737 MAX aircraft annually in the 2019-2022 period. That's enough to provide for modest 2% fleet growth each year. Southwest also holds options for additional 737 MAXs during that period -- it just doesn't want to be locked into faster growth.
Southwest Airlines still has big long-term plans for the 737 MAX. Image source: Boeing.
Looking to 2023 and beyond, Southwest's 737 MAX purchases will ramp up significantly. The carrier has hundreds of 737-700s that will be ripe for retirement between 2023 and 2030. It will almost certainly turn to the 737 MAX to replace these planes, meaning that Boeing can look forward to selling 40-50 737 MAXs to Southwest on an annual basis after 2023.
Thus, Southwest Airlines' order deferral doesn't reflect disappointment with the 737 MAX. Furthermore, Boeing won't have any trouble finding other takers for these planes. Near-term demand for the 737 MAX is robust, with delivery slots sold out through 2021, according to Boeing.
The biggest risk to Boeing's 737 output is that its planned production increase from 42 a month today to 57 per month by the end of 2019 will prove unsustainable. However, Southwest Airlines' 737 MAX purchases will ramp up just as demand from other airlines might be moderating. That hardly sounds like cause for concern.
The article Southwest Airlines Defers Boeing 737s: Bad News for Boeing? originally appeared on Fool.com.
Adam Levine-Weinberg owns shares of Boeing. The Motley Fool has no position in any of the stocks mentioned. Try any of our Foolish newsletter services free for 30 days. We Fools may not all hold the same opinions, but we all believe that considering a diverse range of insights makes us better investors. The Motley Fool has a disclosure policy.
Copyright 1995 - 2016 The Motley Fool, LLC. All rights reserved. The Motley Fool has a disclosure policy.