Southern Company Delivers Energetic Earnings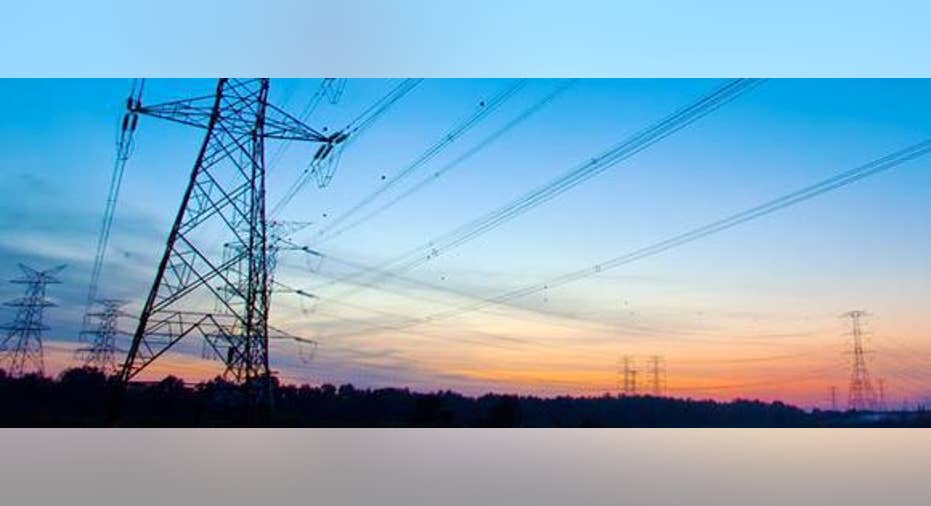 Image source: Southern Company.
Utilities have to respond to Mother Nature, and a warm winter can pose short-term challenges for regulated utility companies. Coming into its first-quarter financial report on Wednesday, utility giant Southern Company had investors nervous about a potential drop in earnings, due in part to winter weather conditions that most people would find pleasant but that ate into demand for the services the utility provides. Southern did see a hit to revenue, but net income held up better than most had expected. Let's look more closely at how Southern Company did and what the utility sees in store for the rest of the year.
Southern Company stays warm Southern Company's first-quarter results were mixed in investors' eyes. Revenue dropped 5% to $3.97 billion, which was far worse than the roughly 2% growth that most of those following the stock had expected. Extraordinary charges for the construction of the Kemper integrated gasification combined cycle project and for proposed acquisition costs pushed GAAP net income downward, but adjusted net income of $532 million was up 3.5% from the previous year's first quarter. The resulting adjusted earnings of $0.58 per share topped the consensus forecast by a nickel per share.
A closer look at Southern Company's results shows why some of the numbers worked out the way they did. Lower non-fuel operating and maintenance costs and positive revenue effects from retail regulated-utility customers offset higher depreciation expenses and negative effects of mild weather. Lower fuel costs were the primary culprit for falling revenue, because much of Southern's business involves passing through its costs at a specified regulated rate that's tied to market conditions. Wholesale revenue also declined 15% to $396 million, contributing to the downdraft on the utility's top line.
Kilowatt-hour sales to retail customers fell 3%, but the company said that a standard weather adjustment would have resulted in growth of 0.4%. Similarly, Residential energy sales were down 7.2% on an unadjusted basis, but Southern reported a 1.4% rise in that measure after making a weather-based adjustment. Commercial and industrial energy sales also eased downward in unadjusted terms but rose slightly after adjusting for weather impacts.
Southern Company's results were pretty consistent across its subsidiaries. Operating revenues at the Alabama Power, Georgia Power, Gulf Power, Mississippi Power, and Southern Power units all fell between 5% and 10%, with Southern Power performing the worst. Earnings were weak everywhere but Georgia Power, which posted a 14% rise in segment net income.
CEO Thomas Fanning celebrated the utility's results. "Southern Company performed superbly in executing its business plan in the first quarter," Fanning said. "We saw positive customer growth, along with strong residential and commercial sales and a robust economic development pipeline." The CEO also noted the strength of the Southern Power competitive generation business in rounding out the regulated utility operations.
What's ahead for Southern?One substantial way in which investors hope Southern can grow is through acquisitions, and the pending merger with AGL Resources has gotten a lot of attention lately. In mid-April, the deal got approval by regulators in the state of Georgia, with the companies agreeing to freezing future increases in base rates through mid-2019. Yet because Southern and AGL cover multiple states, the deal will have to gain approval from a multitude of state regulatory bodies as well as federal authorities like the Federal Trade Commission and the Federal Energy Regulatory Commission. Most of those following the merger believe that the AGL-Southern deal will gain approval, but the timeline could be longer than shareholders would prefer.
Southern Company shares had little response to the news, inching higher by a fraction of a percent in early morning trade following the announcement. The fickle nature of weather promises that Southern will see new conditions emerge in the months to come, and investors should prepare for volatility in short-term results while focusing on the long-term promise of growth from organic and acquisition-based sources.
The article Southern Company Delivers Energetic Earnings originally appeared on Fool.com.
Dan Caplinger has no position in any stocks mentioned. The Motley Fool recommends Southern Company. Try any of our Foolish newsletter services free for 30 days. We Fools may not all hold the same opinions, but we all believe that considering a diverse range of insights makes us better investors. The Motley Fool has a disclosure policy.
Copyright 1995 - 2016 The Motley Fool, LLC. All rights reserved. The Motley Fool has a disclosure policy.