South Texas oil refiners begin assessing damage after Harvey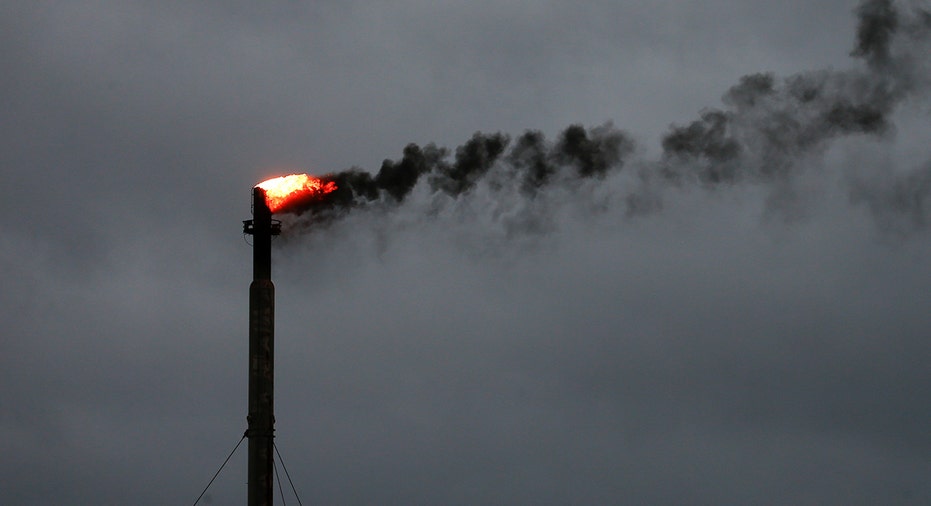 Damage assessments at four Corpus Christi, Texas, area oil refinerieswere underway on Saturday, a first step toward resuming production at the plants with combined capacity of 836,000 barrels-per-day (bpd), according to Gulf Coast refining sources.
The four, owned by Citgo Petroleum Corp [PDVSAC.UL], Flint Hill Resources and Valero Energy Corp, halted operations on Thursday ahead of Hurricane Harvey, which struck the area with 130 miles per hour (209 kmh) winds and heavy rains late Friday.
Together, they account for about 4.4 percent of the nation's refining capacity.
Refineries in Texas City and Houston, well north of Corpus Christi, continued to operate normally through the storm, according to the sources. Houston and Texas City are home torefineries accounting for 12 percent, or 2.2 million bpd, of national refining capacity.
Harvey dumped at least seven inches of rain in the Houston metro area by noon local time (1700 GMT) Saturday and officials were predicting another 20 to 30 inches would fall in the region by Thursday.
A Citgo spokeswoman had no immediate comment about efforts underway at its 157,500 bpd Corpus Christi refinery. Refiners begin assessing damage as soon as it safe for crews who rode out the storm in hardened control rooms to venture outside.
A Flint Hills spokesman did not reply to a message seeking comment about recovery work at its 296,470 bpd Corpus Christi refinery.
Valero confirmed damage assessments were under way at its 293,000 barrel-per-day (bpd) Corpus Christi and 89,000-bpd Three Rivers, Texas, refineries.
The Three Rivers refinery is located about 70 miles (112 kilometers) northwest of the coastal city of Corpus Christi.
The company's other Gulf Coast refineries continue to operate, Valero spokeswoman Lillian Riojas said.
Royal Dutch Shell Plc said its 227,586 bpd Convent and 225,800 bpd Norco refineries in Louisiana and its 325,700 bpd joint-venture refinery in Deer Park, Texas, had not been impacted by the storm.
Marathon Petroleum Corp's 459,000 bpd Galveston Bay Refinery and 86,000 bpd Texas City, Texas refinery, remained in operation, according to the city's Emergency Management office. Marathon spokesman Jamal Kheiry declined to discuss operations at the two plants.
Valero's 225,000 bpd Texas City refinery has also remained in operation, Texas City emergency management said.
Return to production of a shut refinery following a hurricane varies depending on the damage sustained, the amount of water within a plant and the availability of the external power supply.
Restarts are an especially dangerous period when fires and explosions occur.
Harvey is stalled near the central Texas coast and forecast to dump as much as 40 inches (1 meter) of rain in some areas through Thursday, according the National Hurricane Center.
(Reporting by Erwin Seba; Editing by Matthew Lewis and Andrew Hay)