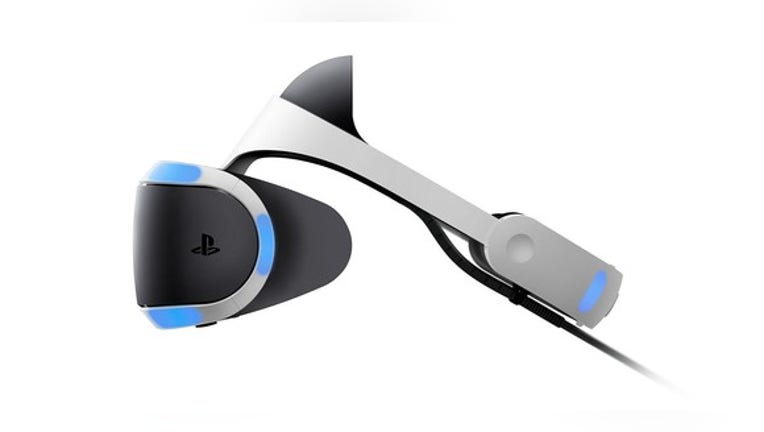 We're in the early days of virtual reality. Facebook (NASDAQ: FB) CEO Mark Zuckerberg thinks the technology will take off in another 5 to 10 years, and chipmaker NVIDIA (NASDAQ: NVDA) said just 1% of PCs sold last year were VR-capable.
But there is one company that's seeing some success. Sony's (NYSE: SNE) PlayStation VR headset that went on sale four months ago has already sold 915,000 units. Sony'sglobal chief executive of Sony Interactive Entertainment, told theThe New York Timeslate last month that,"You literally have people lining up outside stores when they know stock is being replenished."
The company is on track to surpass the company's initial estimates of 1 million sales in six months. And thatnews is not only great for Sony, but is a boon for the rest of the VR market as well.
Image source: Getty Images.
Getting VR off the ground
In the recent past, the viability of VR has been questioned for several reasons and the first is its price. High-end VR headsets cost around $600 and require powerful PCs that can handle all the graphics processing.
That may be one of the reasons why Sony's headset is doing relatively well. At $400 it's not cheap, but for people who already own a PS4, it's still one the cheapest ways to have an authentic VR experience and a guaranteed supply of content (more on that later).
Perhaps as a result of Sony's news, Oculus (which is owned by Facebook) recently announced that it's dropping the price of its Rift headset and controllers bundle from $800 to $600.
Second, a major hurdle has been the lack of availability. NVIDIA released several graphics cards last year that gave laptops VR capabilities, but most consumers aren't looking to buy a computer with virtual reality in mind just yet, so companies aren't as eager to add the capabilities.
That's why Sony's recent announcement is so important. To date, estimates from SuperData Research put sales of Oculus' Rift (owned by Facebook) at 243,000 and the HTC Vive at 420,000. Sony's VR headset easily beats these, and it's likely because the company is tapping one of the most important pillars of VR: software.
Sony has worked with more than 230 developers and content creators to build out games and other VR content for the PS4. Most consumers that own or are buying a PS4 probably aren't getting it just for the VR content, which makes its virtual reality features more of an added bonus. Contrast that with the more expensive Rift or Vive headsets that require expensive computers and have much less content (both for VR and traditional gaming) than the PS4.
There's still a long way to go
The virtual reality market is expected to be worth $70 billion by 2020, and Sony's initial VR headset sales numbers show the technology has true potential. But it'll still be a while before it truly takes off.
About a year ago I wrote that Sony was well positioned to take the lead in VR. That appears to becoming true, but investors should still be a bit cautious with their optimism. It remains unclear whether these headset sales are signs of long-term VR success or just a small amount of pent-up demand among PS4 users.
But what's clear is that Sony is looking ahead to VR. In a press release last year, the company said it had, "...identified virtual reality as an area it believes offers great future potential for the Sony Group in games" and in other areas of its business. And following the modest success of its headset, the company is already planning on releasing a new gun-like controller for VR games in May.
Sony and other VR hardware and software makers are just getting started, and there will likely be more challenges and some pitfalls along the way. But tech investors betting on VR should take Sony's recent headset sales as an early indicator that this technology may truly have staying power.
10 stocks we like better than SonyWhen investing geniuses David and Tom Gardner have a stock tip, it can pay to listen. After all, the newsletter they have run for over a decade, Motley Fool Stock Advisor, has tripled the market.*
David and Tom just revealed what they believe are the 10 best stocks for investors to buy right now... and Sony wasn't one of them! That's right -- they think these 10 stocks are even better buys.
Click here to learn about these picks!
*Stock Advisor returns as of February 6, 2017
Chris Neiger has no position in any stocks mentioned. The Motley Fool owns shares of and recommends Facebook and Nvidia. The Motley Fool has a disclosure policy.