Some lawsuits can proceed over cigarettes touted as natural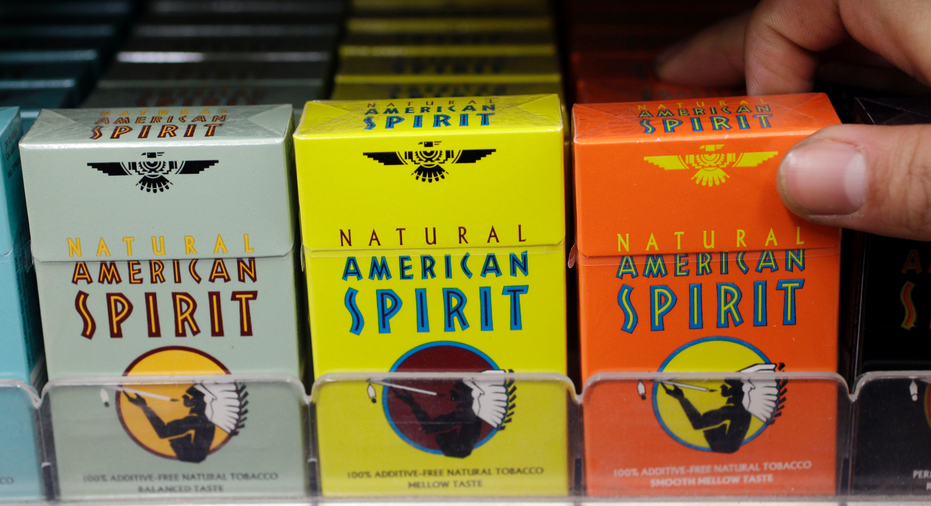 A U.S. judge in New Mexico has dismissed more than two dozen complaints against the maker of American Spirit cigarettes but is allowing others to move forward over a line of tobacco touted as natural.
Scores of plaintiffs from at least a dozen states sued Santa Fe Natural Tobacco Co. and its parent company, Reynolds American Inc., after the U.S. Food and Drug Administration found in 2015 that consumers were misled about risks associated with the products.
In a ruling last week, U.S. District Judge James Browning cited various state laws as he weeded out some complaints that were consolidated in his court, The Santa Fe New Mexican newspaper reported .
Among those were lawsuits filed in California, Colorado, Florida, Illinois, Massachusetts, Michigan, New Jersey, New Mexico, New York, North Carolina, Ohio and Washington state.
Some of the claims he rejected alleged that the company labeled cigarettes as "additive free" and "natural" to try to suggest its products were less processed than other cigarettes. The company still faces legal battles over marketing efforts.
Browning approved sending three lawsuits to a federal court in North Carolina, where operations for Reynolds American Inc. are based. He also ruled that the First Amendment does not shield the company from liability.
In 2002, Reynolds acquired Santa Fe Natural Tobacco Co., which was founded in New Mexico more than three decades ago, for $340 million. Santa Fe Natural Tobacco has declined to comment on the litigation.
In an agreement with the FDA, the company stopped labeling products as additive-free and restricted the use of the term "natural." Santa Fe Natural Tobacco had consistently used those terms along with a logo featuring a pipe-smoking American Indian in a feathered headdress.
It maintained offices in Santa Fe after its acquisition by Reynolds, which reportedly began offering buyouts to employees in advance of its sale this year to British American Tobacco.
___
Information from: The Santa Fe New Mexican, http://www.sfnewmexican.com