Some Bad News for Apple Inc.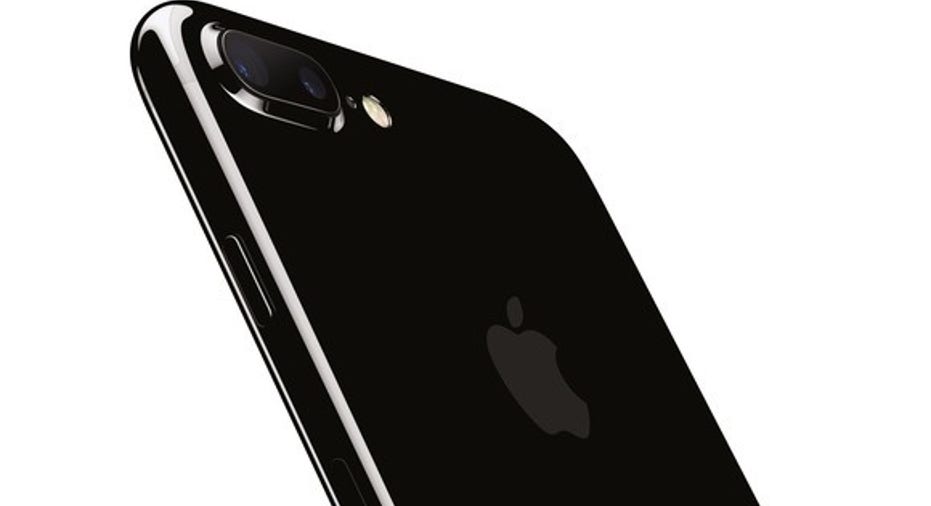 In the fall of 2016, Apple (NASDAQ: AAPL) introduced its next-generation iPhones, branded iPhone 7 and iPhone 7 Plus. These phones included a number of significant enhancements, such as more colorful and color-accurate displays, faster processors, improved cameras, stereo speakers, a solid-state home button, and faster wireless connectivity.
Image source: Apple.
Indeed, aside from the fact that the look and feel of the devices were very similar to the prior two generations of iPhone models, the new devices represented significant upgrades from the prior-generation devices.
The new iPhone models seemed to be off to a good start, with Apple CEO Tim Cook saying on an October earnings call that the company, at the time, had yet to reach supply demand balance for its new phones.
Nevertheless, a recent report from BlueFin Research Partners, by way of Barron's, says that Apple has yet again cut its iPhone products plans, suggesting that the new devices might not be able to keep sales momentum up until the company launches its next-generation iPhones in the fall.
Slashing estimates some more
BlueFin's initial iPhone unit shipment estimates for the March quarter sat at 59 million. That figure, if Apple were still on track to that goal, would have represented solid year-over-year growth from roughly 51 million units shipped in the March-ending quarter of the prior year, though still down from the roughly 61 million units that Apple shipped in the March-ending quarter of its fiscal 2015.
However, the analysts cut their estimates to 53 million last month, according to Barron's, and they're now taking those estimates to just 50 million units. If the analysts are right, then Apple might be looking at another -- albeit modest -- year-over-year decline in unit shipments during the March-ending quarter.
Considering that some of Apple's chief rivals, particularly in China, are posting substantial year-over-year smartphone unit growth -- and it's not all happening at the low end of the market -- it's starting to look as though this product cycle isn't going to be a particularly good one for Apple, either.
All eyes on the next cycle
Apple may have made a mistake in not significantly changing the look and feel of the iPhone models that launched in the fall. There had been rumors before the launches of those devices that Apple was looking to slim down the iPhone models significantly from the ones launched in the prior two cycles, but this ultimately didn't come to pass.
Image source: Apple.
Apple is known to test out multiple different potential models before deciding on the final designs and putting them into mass production. Perhaps Apple found that it would have had to make too many technical sacrifices -- perhaps on battery life, processing power, or something else -- to slim down the phones, ultimately going with devices with a similar look and feel to the iPhone 6 series and iPhone 6s series.
It'll be interesting to see what Apple ultimately launches later this year, but consumers aren't responding to the numerous "under-the-hood" changes that the company introduced with the iPhone 6s and iPhone 7 series devices.
A fresh look and feel for its iPhone devices could be just what Apple needs to get its iPhone business back on a solid growth path.
10 stocks we like better than Apple When investing geniuses David and Tom Gardner have a stock tip, it can pay to listen. After all, the newsletter they have run for over a decade, Motley Fool Stock Advisor, has tripled the market.*
David and Tom just revealed what they believe are the 10 best stocks for investors to buy right now... and Apple wasn't one of them! That's right -- they think these 10 stocks are even better buys.
Click here to learn about these picks!
*Stock Advisor returns as of January 4, 2017
Ashraf Eassa has no position in any stocks mentioned. The Motley Fool owns shares of and recommends Apple. The Motley Fool has the following options: long January 2018 $90 calls on Apple and short January 2018 $95 calls on Apple. The Motley Fool has a disclosure policy.