Solid Trading Volumes and Acquired Revenue Bolster CBOE Holdings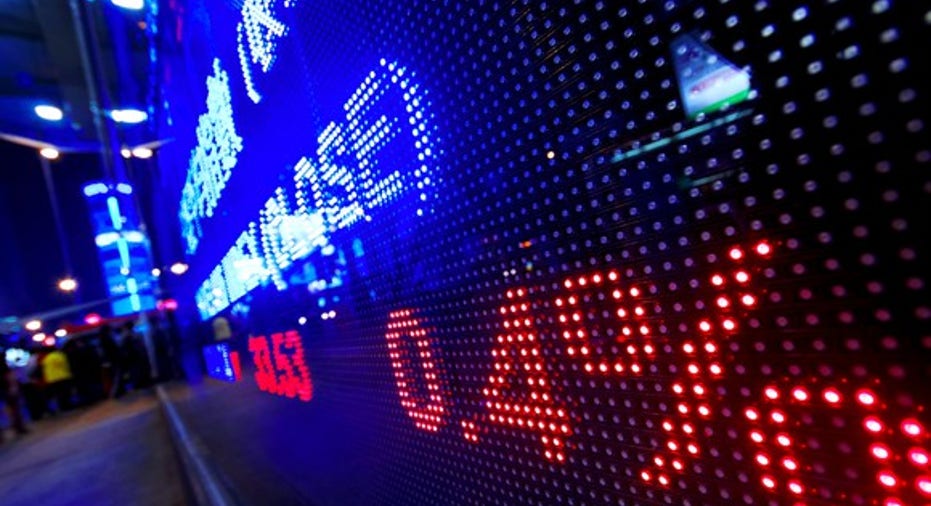 Exchange operator CBOE Holdings (NASDAQ: CBOE)enjoyed healthy trading volumes during the first quarter of 2017, as its earnings report, released on May 11, revealed. Additionally, the completion of CBOE's $4.0 billion acquisition of Bats Global Markets on Feb. 28 provided a material lift to revenue, while broadening the scope of CBOE's markets and trading services.
CBOE Holdings: The raw numbers
Data source: CBOE Holdings, Inc.
What happened with CBOE Holdings this quarter?
Organic net revenue rose $11.1 million to $154.2 million, an eight percent increase, driven primarily by higher net revenue from the company's VIX (Volatility Index) futures products and SPX(S&P 500 Index) options products.
The closing of the Bats transaction on the last day of February added $39.2 million in revenue to CBOE's books in the month of March alone, accounting for 27 percentage points of the company's 35% revenue increase during the quarter.
Despite higher revenue, net income and diluted earnings per share both fell, as seen in the table above. Higher expenses resulted from $65.2 million in acquisition-related expenses, $14.4 million in amortization of intangible assetsthat CBOE acquired in the transaction, and$9.1 million in accelerated stock compensation.
Previously, CBOE reported under a single operating segment. But following the completion of the Bats merger, the combined company now reports under five distinct segments: options, U.S. equities, futures, European equities, and global FX (foreign exchange).Information on segment results which follows was presented by the company on a pro forma basis in its earnings filing.
Options net revenue of $135.1 million improved 2% from the prior year, largely on increased transaction fee income, as well as higher trading volume in SPX options.
U.S. equities revenue of $72.7 million was virtually unchanged from Q1 2016, as non-transactional revenue offset a decline in transaction-based revenue.
Futures revenue soared by 37% to $28.8 million. Average daily volume (ADV) of VIX contracts jumped 18%, while revenue per contract, or RPC, rose by 10%. The $7.8 million increase recorded by the futures segment provided the bulk of CBOE's $11.1 million organic revenue improvement during the quarter. Volatility in equity markets may be declining as of late, yet the appetite for VIX trading continues to swell.
In European equities, a new market for CBOE acquired via the merger, revenue declined 4% to $17.9 million, primarily on U.S. dollar strength versus the British pound.
Global FX, the combined company's smallest segment, booked a revenue increase of 4%, to $10.8 million, which stemmed from non-transactional fees implemented in 2016.
Image source: Getty Images.
What management had to say
CBOE's purchase of former rival Bats took up much of the discussion in the company's earnings conference call with analysts. CEO Edward Tilly discussed deal advantages at length. The following excerpt nicely illustrates what CBOE hopes to extract from the tie-up:
Looking forward
While the Bats acquisition clearly provides a revenue lift to CBOE, it also extends the scale of the company, and makes it a much more formidable competitor to exchange operatorNasdaq, Inc. (NASDAQ: NDAQ), which itself has recently undertaken acquisitions to diversify revenue and expand services.
For now, CBOE must focus on the hard work of integrating Bat's trading platforms and services.If integration proceeds smoothly,CBOE projects that it will realize $50 million in annual cost synergies from the merger in year three (post 2017 closing), and $65 million by year five. Next quarter will be the first full quarter of combined operations, so shareholders are already anticipating feedback on the integration in the Q2 2017 report, as well as a clearer window into full-year prospects for the combined entity.
10 stocks we like better than CBOE HoldingsWhen investing geniuses David and Tom Gardner have a stock tip, it can pay to listen. After all, the newsletter they have run for over a decade, Motley Fool Stock Advisor, has tripled the market.*
David and Tom just revealed what they believe are the 10 best stocks for investors to buy right now... and CBOE Holdings wasn't one of them! That's right -- they think these 10 stocks are even better buys.
Click here to learn about these picks!
*Stock Advisor returns as of May 1, 2017
Asit Sharma has no position in any stocks mentioned. The Motley Fool recommends CBOE Holdings and Nasdaq. The Motley Fool has a disclosure policy.