Solar Shines at Dominion Resources, Inc. This Quarter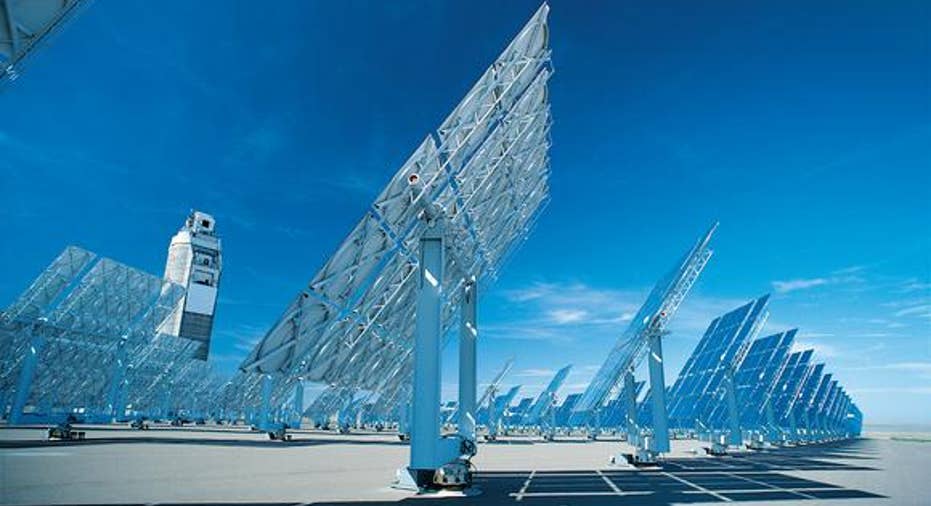 While the milder weather over the past year continues to plague utilities, its impact wasn't quite as noticeable on Dominion Resources' first-quarter results. Although below what the company earned in last year's first quarter, they were in line with its expectations going into the quarter due in part to higher investment tax credits from its solar facilities. That's keeping it on track to meet its full-year guidance, which it reaffirmed this quarter.
Dominion results: The raw numbers
| Metric | Q1 2016 Actuals | Q1 2015 Actuals | Growth (YOY) |
| --- | --- | --- | --- |
| Operating earnings | $572 million | $584 million | -2.1% |
| Operating EPS | $0.96 | $0.99 | -3% |
Data source: Dominion Resources.
What happened with Dominion this quarter?Dominion's results were in the middle of its guidance range:
Dominion's operating earnings were roughly in the middle of its guidance range of $0.90 to $1.05 per share. However, they were down from last year due to milder weather and the absence of a farmout agreement. That said, earnings did benefit from the higher-than-expected renewable energy investment tax credits from the company's solar facilities.
The company completed construction of its Brunswick County 1,358-megawatt natural gas combined cycle facility, placing it into service last week, which was ahead of schedule.
The Cove Point liquefaction project is also on time and on budget. It's now 64% complete and expected to be in service later next year.
What management had to sayCEO Tomas Ferrell, commenting on the company's results, said:
There were two important points Ferrell wanted to get across to investors. First, despite issues with the weather, earnings were in the middle of its guidance range, which shows its ability to execute in less-than-ideal conditions. Second, the company continues to focus on the future, which includes making new investments in clean energy. In particular, it is putting its attention on solar, recently joining forces with Virginia and Microsoft to build a 20-megawatt solar energy plant in that state. This marks Microsoft's first direct partnership with a utility on a renewable energy project to bring power straight to the grid instead of using it for its data centers.
Looking forwardDominion is increasingly turning to solar to power earnings growth, in part to take advantage of investment tax credits on solar facilities. Those tax credits are expected to once again be one of the positive drivers for the company -- it expects second-quarter earnings of $0.65 to $0.75 per share, which is close to the $0.73 per share it earned last year. Also, given that range, the company's in-line first-quarter results, and its expectations for the full year, Dominion is affirming its full-year guidance of $3.60 to $4.00 per share.
The article Solar Shines at Dominion Resources, Inc. This Quarter originally appeared on Fool.com.
Matt DiLallo has no position in any stocks mentioned. The Motley Fool owns shares of Microsoft. The Motley Fool recommends Dominion Resources. Try any of our Foolish newsletter services free for 30 days. We Fools may not all hold the same opinions, but we all believe that considering a diverse range of insights makes us better investors. The Motley Fool has a disclosure policy.
Copyright 1995 - 2016 The Motley Fool, LLC. All rights reserved. The Motley Fool has a disclosure policy.