Solar Companies Aren't Learning From Their Mistakes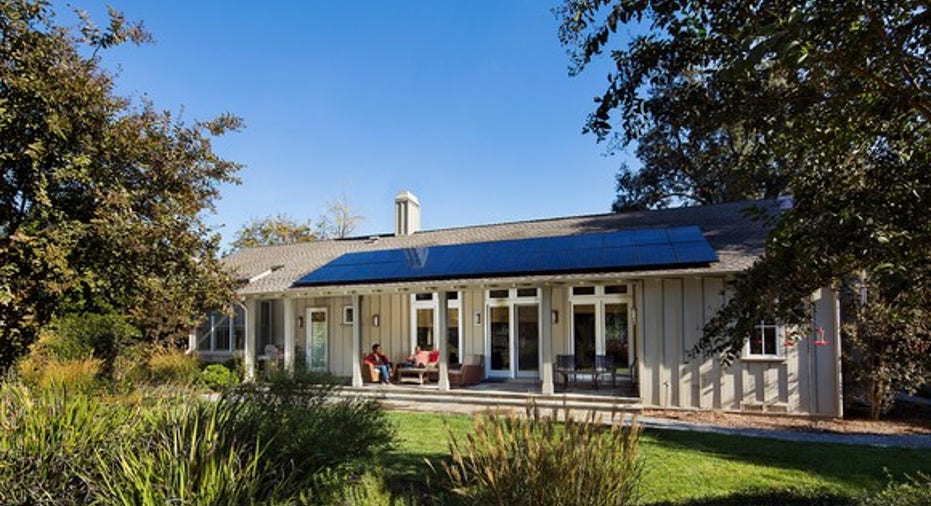 Image source: SunPower.
The solar industry just can't seem to learn from its mistakes. Believe it or not, and as I shall soon expand upon, the major solar players are repeating not only the errors of a year ago, but of 5 years ago. Developers are bidding extremely low, unsustainable prices for energy contracts -- which led to the bankruptcy of SunEdison and Abengoa -- and solar panel manufacturers are expanding faster than industry demand, driving a rush of bankruptcies in 2012.
Instead of the industry maturing and learning how to build a profitable business for the long term, it's driving down the path of pain, and 2017 could be a bad year for solar companies as a result.
We've seen this story before
The first thing to understand is the long history of boom-bust cycles in the solar industry, which has grown from almost nothing in the past 10 years, giving investors and executives illusions of grandeur in their own growth potential.
The first bust happened in 2012 when years of growth in solar module components finally came to a crashing end. The four outputs in solar manufacturing -- polysilicon, wafers, cells, and solar modules -- all eventually became oversupplied and prices crashed. Left in their wake were solar bankruptcies like Solyndra, Suntech Power, LDK Solar, and Energy Conversion Devices. At the same time, solar technologies like thin-film, CIGS, and amorphous silicon all but died.
The misfortune of solar manufacturers became the benefit of solar developers. Cheap solar panels from an oversupplied industry made solar cost competitive, leading to massive growth plans for developers like SunEdison and Abengoa. If you're getting the theme here, it won't surprise you that both companies are now bankrupt because they got too aggressive with their own growth plans.
Nearly every part of the solar value chain has gone through a wave of bankruptcies, not because solar isn't a good technology or cost competitive with fossil fuels. The solar industry's problem is itself. Companies take on too much growth with little to no profitability and eventually the house of cards collapses. And now it's happening again.
The rush to be a solar giant
Even after the disasters that Abengoa and SunEdison have gone through in the past year, developers still appear eager to build projects on razor thin margins and with assumptions of very low debt costs. SunPower (NASDAQ: SPWR) and First Solar (NASDAQ: FSLR) have both scaled back their development businesses because they don't see the risk/reward as favorable in developing projects, particularly in some emerging markets. And SunPower recently complained about new entrants bidding extremely low energy prices to win contracts. The last time we heard those kind of claims was when SunEdison was amassing a huge backlog and we know where that ended.
The same lack of restraint may be happening in manufacturing as well. Canadian Solar (NASDAQ: CSIQ) says it's going to increase module capacity from 4,330 MW at the end of 2015 to 5,800 at the end of 2016. And SunPower is in the midst of tripling its capacity between 2015 and 2019. If 2017 demand is weak, as many in the industry expect, we could see 2012 all over again for solar manufacturers.
Image source: SunPower.
Residential companies might be learning lessons from the past
The one bright spot appears to be domestic residential and commercial solar companies. SolarCity (NASDAQ: SCTY) and Sunrun (NASDAQ: RUN) have said in the last few quarters that they're raising prices and going after higher-margin customers. They're not going to accept low-margin customers just to grow. SunPower has increased its margins and growth plans in residential and commercial solar as well.
Maybe this one segment of the market is going to avoid beating each other up, choosing instead to build a more sustainable foundation for growth in the future.
When will the solar industry learn?
Over and over again, solar companies have been killing one another in search of growth. What's left when the dust settles are a number of bankruptcies and weaker companies, which then have to deal with a new set of entrants ready to make the same mistakes all over again.
Eventually, I think superior technology and bankable projects with low-cost debt will allow leaders like SunPower, First Solar, and Canadian Solar to separate themselves from the field. But that won't happen in the next year as new entrants like utilities move into the solar industry in search of any growth they can find. Maybe a profitable solar industry that's built to last is a mirage on the horizon we'll never quite see in reality.
A secret billion-dollar stock opportunity The world's biggest tech company forgot to show you something, but a few Wall Street analysts and the Fool didn't miss a beat: There's a small company that's powering their brand-new gadgets and the coming revolution in technology. And we think its stock price has nearly unlimited room to run for early in-the-know investors! To be one of them, just click here.
Travis Hoium owns shares of First Solar and SunPower. The Motley Fool owns shares of and recommends SolarCity. Try any of our Foolish newsletter services free for 30 days. We Fools may not all hold the same opinions, but we all believe that considering a diverse range of insights makes us better investors. The Motley Fool has a disclosure policy.