SoftBank Talks With Trump Team About Sprint Merger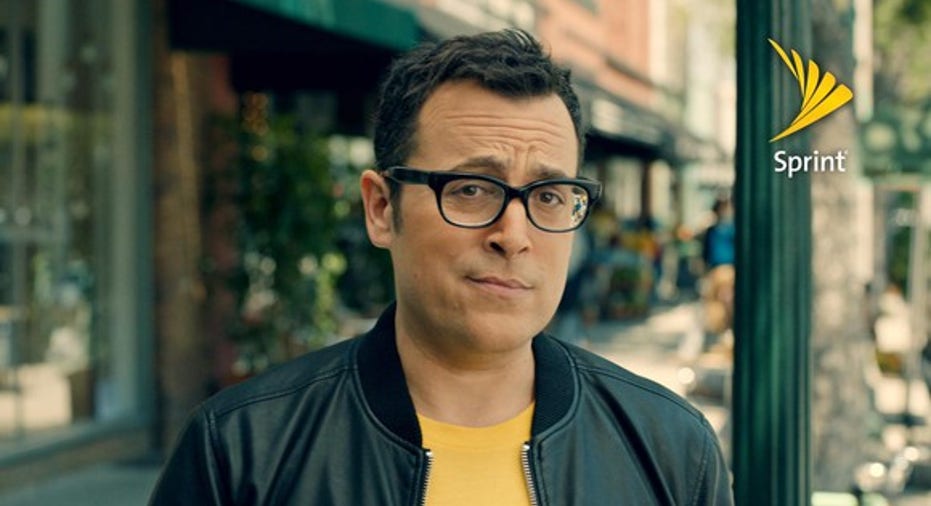 SoftBank (NASDAQOTH: SFTBF) apparently has decided that subsidiary Sprint (NYSE: S) needs to be part of something bigger in order to thrive. That's not a new idea. Sprint previously tried to merge with T-Mobile (NASDAQ: TMUS), only dropping the idea when federal regulators made it clear such a move would not be allowed. With a new administration, however, and an evolving industry, comes new hope.
The previous T-Mobile deal faced opposition from a Federal Communications Commission (FCC), under Obama appointee Tom Wheeler, that did not want to see the nation move from four wireless carriers to three. Wheeler's replacement, Ajit Pai, a Trump appointee, rarely agreed with Wheeler, so it's possible that the FCC under him will be less adamant about there being four major wireless carriers. It's also possible that Pai and Trump would consider the efforts of cable companies including Comcast (NASDAQ: CMCSA) to create their own wireless products would count as added competition.
In the new environment, Softbank has again raised the idea of merging its wireless carrier with T-Mobile, even saying that it would cede control to make that happen, according to Reuters. That, however, is not SoftBank's only possible plan and its leader, Masayoshi Son, an aggressive backer of Trump, has reportedly taken his ideas all the way to the White House.
Sprint has been using the former "Can You Hear Me Now" guy in its ads. Image source: Sprint.
What is SoftBank doing?
Son has reportedly already told Trump that SoftBank would create 50,000 jobs in the United States through its $100 billion technology fund. Sprint has also announced a plan for thousands of new jobs in the U.S. These moves seem clearly made to curry favor with the president.
Now SoftBank has sent several executives to Washington to meet with multiple senior members of Trump's economic team, according to the New York Times, which cited "bankers briefed on the meeting." The issue on the table at the meeting in February reportedly included a potential merger with either Sprint or even a tie-up with Comcast.
The discussions were reportedly broad because, until the current wireless spectrum auction ends in April, wireless companies are not allowed to pursue mergers or even joint ventures. The SoftBank executivesreportedly pushed the idea that the competitiveness of the U.S. economy was at risk because of a lack of technology investment, saying that Son would play a major role in fixing that through its proposed investments.
Although SoftBank has been unwilling to comment publicly on its plans for Sprint, it seems clear from this meeting, and earlier action taken to make it clear it would allow T-Mobile CEO John Legere to run a merged company, that the parent company wants to make something happen.
What's next for Sprint?
Even with a supportive administration and a parent company willing to spend billions to make something happen, a Sprint/T-Mobile deal remains unlikely. While there is strong logic to it in that wireless companies have huge ongoing costs to continue to develop their networks and combined forces would help, the problem is that Sprint and T-Mobile largely operate on different standards and marrying their networks would not be a simple proposition.
A deal with Comcast, which would face its own regulatory hurdles, actually may make more sense. The cable giant could market Sprint to its existing customers and bolster its network with its own extensive network of Wi-Fi hot spots.
Being acquired by Comcast would immediately improve Sprint's position while also keeping the U.S. with four wireless carriers. SoftBank clearly sees how hard it will be for the company -- which has steadily fallen behind T-Mobile in subscribers and consumer perception -- to continue on its own.
It seems likely that if the right deal for Sprint presents itself -- be it T-Mobile, Comcast, or a wild card -- there would be a much stronger chance it gets approved now than there would have been under the Obama administration.
10 stocks we like better than SprintWhen investing geniuses David and Tom Gardner have a stock tip, it can pay to listen. After all, the newsletter they have run for over a decade, Motley Fool Stock Advisor, has tripled the market.*
David and Tom just revealed what they believe are the 10 best stocks for investors to buy right now... and Sprint wasn't one of them! That's right -- they think these 10 stocks are even better buys.
Click here to learn about these picks!
*Stock Advisor returns as of February 6, 2017
Daniel Kline has no position in any stocks mentioned. The Motley Fool recommends T-Mobile US. The Motley Fool has a disclosure policy.