SodaStream Pops and Wall Street Pays Attention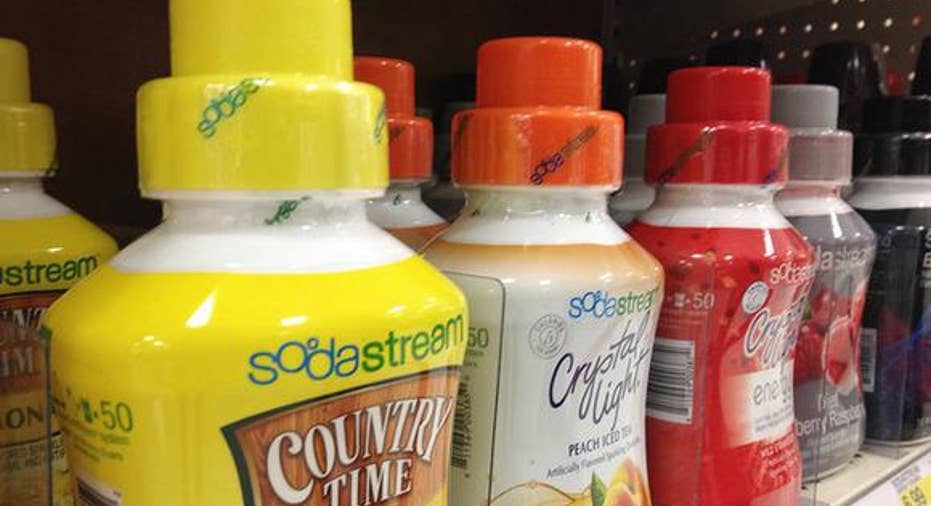 Sleepy and seemingly forgottenSodaStream roared back into investor fancy this week. Between a surprising return to growth in Tuesday morning's quarterly report and an analyst boosting his price target on Thursday, shares of the company behind the namesake maker of sparkling beverages have been fizzing higher this week.
Tuesday's report was an unexpected blowout on every level. Revenue soared 10% to $100.9 million. Analysts were braced for a slight decline. This is the first time that SodaStream posted year-over-year growth after five quarters of declines,accordingtoS&P Global Market Intelligencedata.SodaStream's profit of $0.29 a share blew away Wall Street's target of $0.11 a share.
The welcome surprise didn't just come on opposite ends of its income statement. Growth was already resuming in Western Europe -- SodaStream's largest market accounting for nearly two thirds of its sales. The 15% increase there still represents robust top-line acceleration. However, no one was expecting for its stateside business to turn the corner -- and it did. Revenue in the Americas rose 1% since the first three months of last year.
There was also a nice treat in breaking out its three main product categories. SodaStream's carbonator sales have remained positive during the lull, encouraging proof that folks are still fizzing up still water with their machines. However, sales of starter systems and flavors had been retreating through the past few quarters. That didn't happen this time. CO2, beverage makers, and syrups all experienced an uptick in activity. Folks are buying new machines, and they haven't forgotten that you can make some fresh flavored soda when you don't simply want sparkling water.
SodaStream is a moving target
The strong showing finds Jefferies analyst Akshay Jagdalejuicing up his goal for SodaStream's stock price. He is increasing his price target from $15 to $17. The new price is below where the stock is after shooting higher on Tuesday, and that explains why he is sticking to his "hold" rating.
Jagdale is encouraged by the return to growth, but he is not convinced about its sustainability. After all, SodaStream's first quarter performance of last year was the pop provider's weakest top-line showing in three years at the time. Tuesday's report showed a welcome bounce, but SodaStream's $100.9 million is still well short of what it rang up during the first quarter of 2013 and 2014.
However, every turnaround starts with a step in the right direction. That's what SodaStream did on Tuesday. The increase in sales and better than expected profitability is nice, but what really makes this a report worth applauding is that sales in the Americas as well as soda makers and syrup flavors are also climbing. Growth is the best way to silence knocks that you're a fad, and that's what SodaStream achieved this week.
The article SodaStream Pops and Wall Street Pays Attention originally appeared on Fool.com.
Rick Munarriz owns shares of SodaStream. The Motley Fool owns shares of SodaStream. Try any of our Foolish newsletter services free for 30 days. We Fools may not all hold the same opinions, but we all believe that considering a diverse range of insights makes us better investors. The Motley Fool has a disclosure policy.
Copyright 1995 - 2016 The Motley Fool, LLC. All rights reserved. The Motley Fool has a disclosure policy.