SodaStream International Ltd. Results Sparkle as Beverage Machine Sales Jump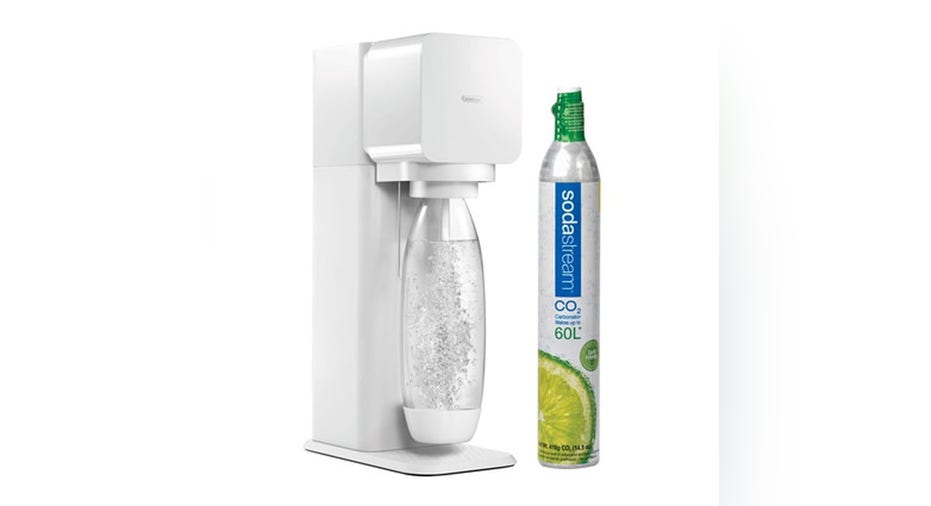 Image source: Getty Images.
SodaStream (NASDAQ: SODA) on Thursday posted earnings results demonstrating that its shift toward a sparkling water focus is resonating with customers around the world. The beverage machine maker logged sales growth across its geographic regions and enjoyed a healthy jump in profits, too.
Here's how the headline numbers stacked up against the prior-year period.
YOY = year over year. Data source: Sodastream financial filings.
What happened this quarter?
Sodastream's 13% revenue growth was powered by a sharp increase in sparkling water machine sales. Gains came from multiple markets, including Germany, Japan, Australia, and the critical U.S. geography.
Highlights of the quarter included:
SodaStream sold 33% more of its beverage machines, for an acceleration over the prior quarter's already strong 31% pop.
Carbon dioxide canister sales rose 9% to 7.7 million, indicating continued growth in machine usage.
Consumable sales growth slowed to 4% from 14%.
By geography, the Asia Pacific region led the way with 43% gains, followed by the U.S. region with 14% and the rest of the world at 9% growth.
Gross profit margin jumped to 52% of sales from 48% last year thanks to efficiency gains from the company's newest production plant.
Major expenses, including marketing, fell as a percentage of sales, which pushed operating margin up to 15% from 9%.
These cost improvements combined with higher sales to produce a huge spike in net income as net margin soared to 12% from 2% last year.
SodaStream switched to a positive free cash flow posture, which helped its cash position improve by $46 million.
What management had to say
Image source: SodaStream.
"We delivered very strong third quarter results highlighted by double digit revenue growth and record high operating income," CEODaniel Birnbaum said in a press release. "Our top-line performance included a 23% increase in sparkling water maker unit sales to 788,000, our highest quarterly figure in nearly two years, underscoring the growing strength of our business."
Executives credited the company's major branding switch for the accelerating sales gains. "We believe that repositioning the SodaStream brand around sparkling water combined with effective marketing programs is setting the foundation for an acceleration in household penetration in each of our geographic regions," Birnbaum said.
Looking forward
SodaStream has solid momentum heading into the critical holiday shopping season. Machine sales are up, and the fact that gains are accelerating means there's good reason to believe the company is on to something with its new sparkling-water-focused marketing pitch. It's also good news that profitability is expanding thanks to the latest manufacturing productivity initiatives.
It appears that SodaStream's recovery is on firm footing after two years of hard effort to turn the business around. A lot is riding on the upcoming holiday quarter, but several data points, including carbon dioxide canister sales, imply steadier growth ahead. And with cash flow turning positive and expenses declining, the overall trends suggest investors should see hefty profit gains as the company works to expand its sparkling water customer base around the world.
10 stocks we like better than SodaStream When investing geniuses David and Tom Gardner have a stock tip, it can pay to listen. After all, the newsletter they have run for over a decade, Motley Fool Stock Advisor, has tripled the market.*
David and Tom just revealed what they believe are the ten best stocks for investors to buy right now... and SodaStream wasn't one of them! That's right -- they think these 10 stocks are even better buys.
Click here to learn about these picks!
*Stock Advisor returns as of November 7, 2016
Demitrios Kalogeropoulos has no position in any stocks mentioned. The Motley Fool owns shares of SodaStream. Try any of our Foolish newsletter services free for 30 days. We Fools may not all hold the same opinions, but we all believe that considering a diverse range of insights makes us better investors. The Motley Fool has a disclosure policy.