SodaStream International Ltd. Earnings: What to Watch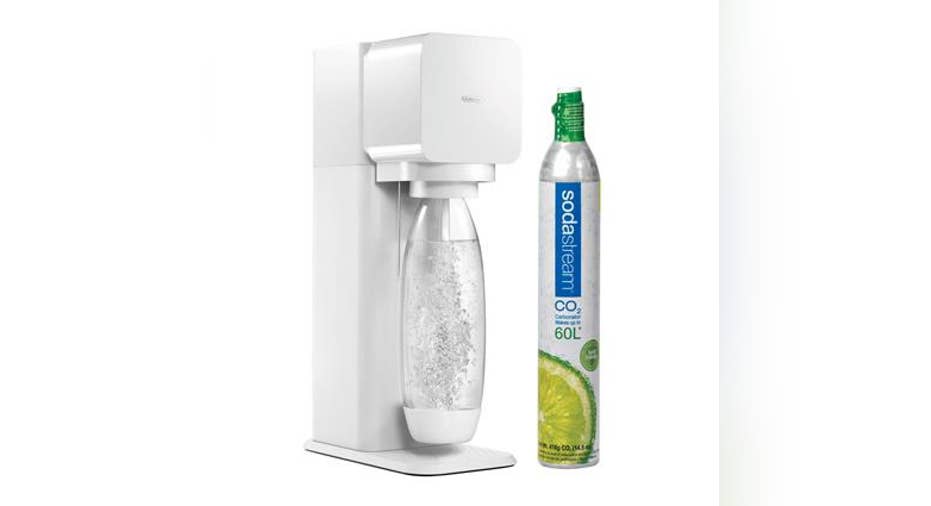 After a year spent preparing to execute a massive branding reboot, SodaStream reported encouraging early progress on that key initiative. The carbonated-beverage machine maker's Q4 revenue was flat after adjusting for the strong dollar, and profitability expanded on a currency-neutral basis.
It's been a few months now since the company switched away from a sugary soda focus to a healthier carbonated-water branding, which management believes has a much brighter future. Here are a few ways for investors to know whether that shift is working when SodaStream posts its Q1 results on May 10.
Finding the right messageSodaStream posted a painful 11% sales decline -- including a 20% drop in the U.S. region -- over the holiday quarter, which doesn't look like much of a turnaround, however, executives sliced advertising spending in half while they were testing different marketing messages around the brand relaunch. On the positive side, the shift helped push operating profit higher in the U.S. market, but only in exchange for much weaker sales.
Image source: SodaStream.
If an advertising pickup helps produce higher demand, then shareholders will know that SodaStream is finally happy with the marketing message it's found. Alternatively, if ad spending remains low (even if it boosts short-term profits), it's likely that the company hasn't yet found an effective way to get through to new and existing consumers.
Improving unit salesManagement gave investors a few reasons to expect sales trends to improve this quarter, at least over the rough numbers SodaStream posted three months ago (in Q4, machine sales dove by 24% and flavor sales fell by 8%).
The company's sales channel should now be operating at something close to normal, following several quarters of SodaStream trimming down its retailer footprint to better match its sales volume and new branding.
Image source: SodaStream.
Executives said in last quarter's conference call that the latest retail growth initiatives include "selectively expanding our retail footprint," while at the same time doubling its sales and merchandising commitment. They'll need to show that these investments are working by logging some retailing wins this quarter.
Additionally, SodaStream has introduced its new flavor lines in more key markets lately. In the U.S., that means the return of Fountain Mist along with a few fresh selections like green tea, Natural Energy, and coconut water. "We're still refining our flavors and adding key flavors," management told investors in February, but these products should help power an eventual return to growth in the key U.S. market.
Consumption ratesCarbon dioxide sales have been a bright spot for the business through all of the upheaval caused by the brand reboot. A good indicator of customer loyalty, CO2 refills hit a record high $27 million of sales last quarter, which translates into about 1.4 billion liters of drinks consumed by SodaStream customers around the world. For context, that's almost three times the volume of sparking water that Perrier sells in a given year.
Investors will want to see those refill numbers keep growing, which would show that the machine user base has climbed from its record 6.7 million-customer mark in Q4. SodaStream sold 7% more carbon dioxide canisters last quarter, but has managed double-digit growth in recent quarters. A fast-growing refill sales figure will be the best evidence that the company is keeping existing customers engaged while finding ways to expand its user base with that new, water-focused message.
The article SodaStream International Ltd. Earnings: What to Watch originally appeared on Fool.com.
Demitrios Kalogeropoulos has no position in any stocks mentioned. The Motley Fool owns shares of SodaStream. Try any of our Foolish newsletter services free for 30 days. We Fools may not all hold the same opinions, but we all believe that considering a diverse range of insights makes us better investors. The Motley Fool has a disclosure policy.
Copyright 1995 - 2016 The Motley Fool, LLC. All rights reserved. The Motley Fool has a disclosure policy.