SodaStream Earnings Soar 129% on Spiking Machine and Refill Canister Sales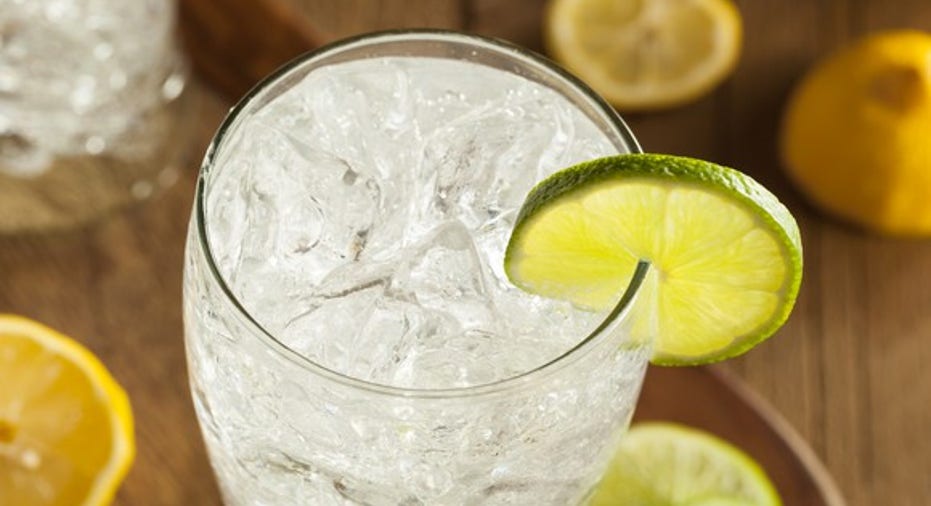 SodaStream (NASDAQ: SODA) posted first-quarter earnings results this week that included broadly improving operating trends. The at-home sparkling water machine producer's sales rose at a healthy clip even as profits more than doubled.
Here's how the headline numbers held up against the prior year:
| Metric | Q1 2017 Actuals | Q1 2016 Actuals | Year-Over-Year-Change |
| --- | --- | --- | --- |
| Revenue | $115.3 million | $100.9 million | 14.3% |
| Net income | $14.7 million | $6.1 million | 141.8% |
| EPS | $0.66 | $0.29 | 129.3% |
Data source: SodaStream's financial filings.
What happened this quarter?
SodaStream's sales turnaround maintained its momentum thanks to strong demand in each of the company's geographic markets. Profitability rose, too, as cost cuts combined with new product launches to push operating income sharply higher.
Image source: Getty Images.
Highlights of the quarter included:
The company sold 34% more starter kits. Increased average prices ensured that revenue from machine sales rose by 37%.
Revenue improved by 12% in the key U.S. geography, by 12% in Europe, and by 28% in the Asia-Pacific region.
Gross profit margin rose 2 full percentage points to 52.7% of sales, with help from the launch of the higher-margin Fizzi machine.
Expenses, including marketing, fell as a percentage of sales so that operating margin jumped to 13.8% from 7.9% a year ago.
SodaStream sold 12% more carbon dioxide canisters to push the base of active users up to 7.6 million.
Cash balances rose to $94 million from $57 million in the prior quarter.
What management had to say
"Our first quarter performance represents a very good start to 2017," CEO Daniel Birnbaum said in a press release. "Sales grew double digits in each of our four geographic regions as investments in marketing fueled strong demand for sparkling water makers," he explained.
Executives were especially pleased with rising consumption figures that point to increased market share. "Gas refill units increased 12% year over year, the strongest quarterly gain in several years as a growing number of households are utilizing our home carbonation system to produce sparkling water," Birnbaum said.
Highlighting a few of the financial wins SodaStream managed, Birnbaum added:
Looking forward
Thanks to those record metrics, Birnbaum and his team are growing more confident that their turnaround plan is working. With its marketing message resonating with customers, SodaStream's main goal now is to continue boosting demand through improved products and better retailing access heading into 2017's critical holiday shopping season.
Investors are likely most pleased with the implications from the company's spiking carbon dioxide canister sales. After all, while cost cuts and efficiency gains promise to boost earnings this year, the long-term profit trajectory will depend on just how actively its customers use its sparkling water machines.
A growing pool of engaged customers will push high-margin, recurring refill sales up to a greater portion of revenue so that overall profitability improves. Right now, rising machine sale revenue is having the reverse affect on earnings.
That's a good problem to have since it implies rising market share. But looking ahead, shareholders will be watching for those machine sales to eventually translate into fundamentally higher usage, producing earnings the company can use to fund the expansion of its brand into more households around the world.
10 stocks we like better than SodaStreamWhen investing geniuses David and Tom Gardner have a stock tip, it can pay to listen. After all, the newsletter they have run for over a decade, Motley Fool Stock Advisor, has tripled the market.*
David and Tom just revealed what they believe are the 10 best stocks for investors to buy right now...and SodaStream wasn't one of them! That's right -- they think these 10 stocks are even better buys.
Click here to learn about these picks!
*Stock Advisor returns as of May 1, 2017.
Demitrios Kalogeropoulos has no position in any stocks mentioned. The Motley Fool owns shares of SodaStream. The Motley Fool has a disclosure policy.