Soda on children's menus could fizz out in New Hampshire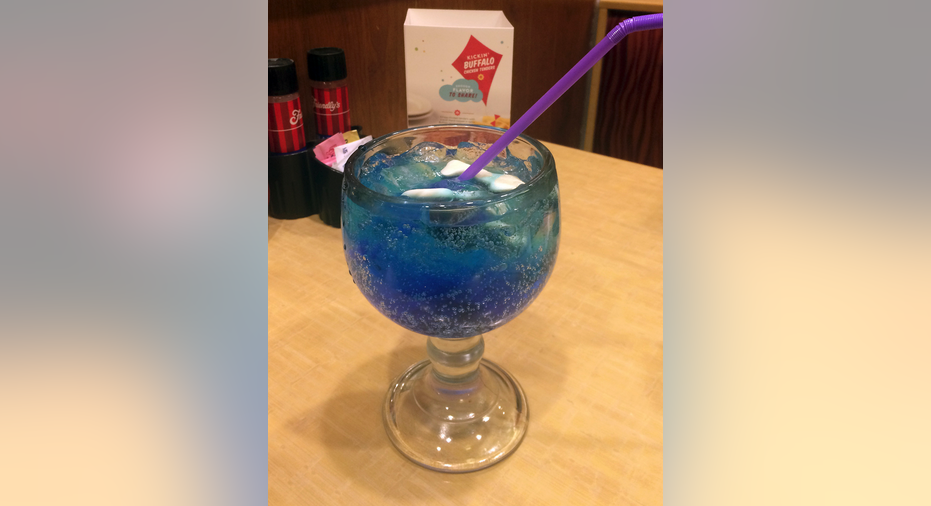 Fewer children will wash down their chicken fingers and fries with soda if a bill limiting beverage choices for restaurant children's meals gets through the New Hampshire Legislature.
The bill would apply to restaurants that serve children's meals that bundle together food and a beverage for one price. Drinks served with such meals would be limited to milk, 100 percent juice or juice combined with water, plain water, or flavored water with no sweeteners. Customers still could purchase soda or other sugary drinks on the side.
One of the bill's sponsors told a House committee Wednesday he realizes opponents will portray it as a move toward a "nanny state." But he took a different view.
"A nanny is a person who cares for, protects and teaches small children, so being a nanny is not necessarily entirely a bad thing," said Democratic Rep. Timothy Horrigan. "If this bill is passed, children will be protected from the unhealthy effects of artificial sweeteners and excessive sugars, and they will learn to develop healthier dietary habits.
The New Hampshire Restaurant and Lodging Association opposes the bill. Mike Somers, the group's president, asked lawmakers to imagine the scene that could ensue when a family orders a meal and is told a child's soda will cost extra.
"This just ends up becoming a PR nightmare for a restaurateur," he said. "We would respectfully ask you to not put this burden on us."
Seven cities in California, the county of Santa Clara, California, and the city of Lafayette, Colorado, all have passed ordinances on healthy default beverages for restaurant children's meals, according to the Center for Science in the Public Interest. Similar statewide legislation is pending in Vermont, Hawaii, Massachusetts and New York.
Restaurants also are slowly moving in that direction, said Hillary Caron, the center's senior nutrition policy associate. In 2013, McDonald's became the first major restaurant company to remove sugary drinks from its children's menu.
At a Friendly's restaurant in Concord — where the beverages offered with children's meals include soda topped with candy — Jim Foley was having dinner with two of his grandchildren Monday. He wasn't a fan of the proposed restrictions.
"Where do we live?" he said, in a nod to New Hampshire's "Live Free or Die" motto. "It should be the parent's choice."
In Manchester, Joe Kelly Lavasseur, a councilmember, said he opposes the bill both as a restaurant owner and father of two boys.
He said he and his wife have debated the relative harm of soda versus juice in terms of tooth decay and decided to allow their children one soda per day.
"I try to limit my own intake of soda, and I don't want my kids drinking soda for every meal, either. But this isn't about a choice for a parent over a child, it's about a choice by the government over the people," he said. "This is what people find crazy about government."
The House committee will at some point vote on whether to recommend the ban. Then the full House would vote on it. Neither of those is scheduled yet.
Vermont's proposal would go a bit further than New Hampshire's in specifying fat content and caloric content of milk and limiting juice servings to 8 oz. A bill in Massachusetts includes those same restrictions, but the law only would apply to chain restaurants.
A bill in Hawaii would make water, milk or juice the default beverage offerings with children's meals, but buyers would be free to request substitutes. New York is considering requiring restaurants that offer toys or other incentives with kids' meals to meet certain nutrition standards, but the bill hasn't been scheduled for a vote and is unlikely to pass.
___
Associated Press Writer David Klepper in New York contributed to this report.