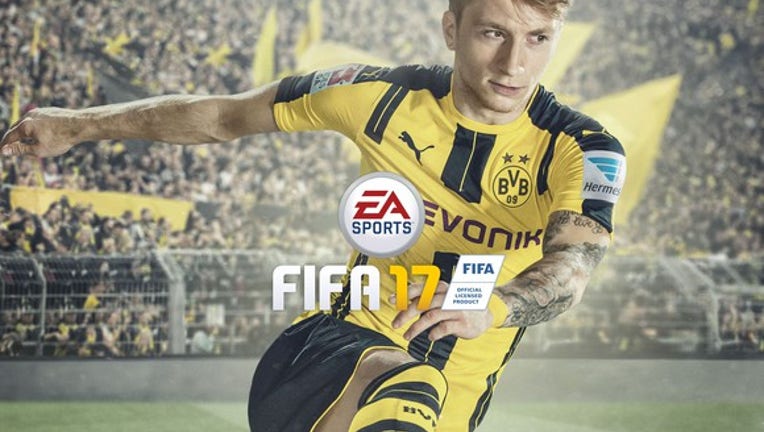 Image source: Electronic Arts.
Electronic Arts (NASDAQ: EA) reported fiscal 2017 third-quarter financial results on Jan. 31. The video game maker saw its sales boosted by strong recent game releases, while improving margins helped to shrink losses.
Electronic Arts results: The raw numbers
Data source: Electronic Arts Q3 2017 earnings press release.
What happened with Electronic Arts this quarter?
Revenue rose 7% year over year to $1.15 billion, driven by strong sales of Electronic Arts' FIFA, Battlefield, and Star Wars franchises.
Impressively, Electronic Arts said that its FIFA 17 soccer game was the best-selling console title in the world in 2016. Battlefield 1 is also off to a strong start, with a player base that's more than 50% larger than that of a previous version of the game in its comparable launch quarter. And Star Wars: Galaxy of Heroes is enjoying solid user engagement, with average gameplay time per player reaching a new high of 155 minutes per day in the third quarter.
Electronic Arts continues to transition toward higher-margin digital distribution of its games, with 60% of its third-quarter total net revenue coming from digital sales, compared to 53% in Q3 2016. That helped gross margin increase to 55.1%, up from 49% in the year-ago quarter.
All told, net loss narrowed to $1 million from $45 million in the prior-year quarter.
Moreover, Electronic Arts strengthened its cash generation, with net cash provided by operating activities coming in at a record $1.115 billion.
"For the first time ever, we generated over$1 billionin operating cash flow in a quarter," said CFOBlake Jorgensen in a press release. "This is a true testament to the innovation we built intoBattlefield 1andFIFA17and the continued strength of our digital live services."
Looking forward
Electronic Arts expects revenue of approximately$1.482 billion in the fourth quarter, with net income of $513 million, or $1.64 per share.
"With the top console games and most-downloaded mobile portfolio in the industry for Q3,Electronic Artsis growing, engaging and exciting a global community of players," said CEO Andrew Wilson. "We will continue to push the boundaries of play, with stunning new titles likeMass Effect: Andromeda, global competitive gaming tournaments and more amazing experiences coming in the year ahead."
10 stocks we like better than Electronic Arts When investing geniuses David and Tom Gardner have a stock tip, it can pay to listen. After all, the newsletter they have run for over a decade, Motley Fool Stock Advisor, has tripled the market.*
David and Tom just revealed what they believe are the 10 best stocks for investors to buy right now... and Electronic Arts wasn't one of them! That's right -- they think these 10 stocks are even better buys.
Click here to learn about these picks!
*Stock Advisor returns as of January 4, 2017
Joe Tenebruso has no position in any stocks mentioned. The Motley Fool recommends Electronic Arts. The Motley Fool has a disclosure policy.