Snoopy joining Sony? Electronics maker buying Peanuts stake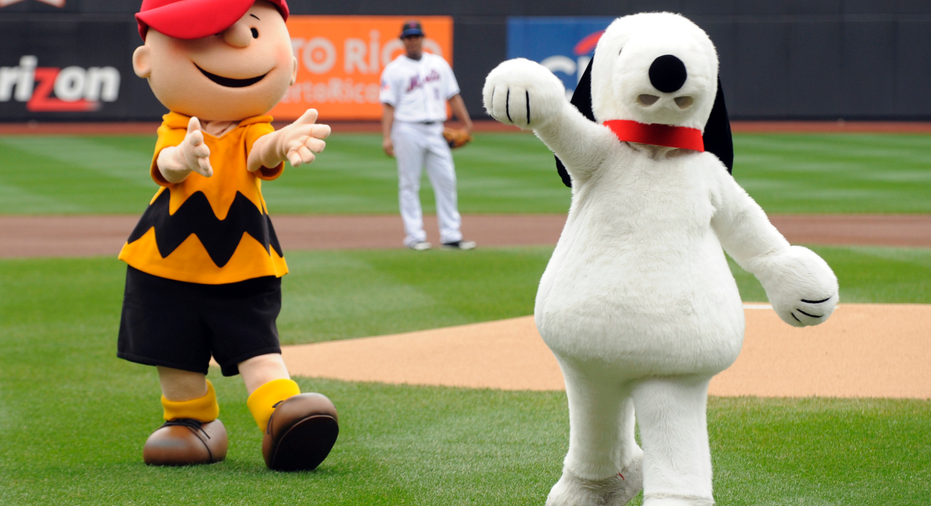 Snoopy may be joining Sony.
Japanese electronics maker Sony Corp. said Monday that it is buying a stake in Peanuts Holdings, the company behind Snoopy and Charlie Brown.
Sony Music Entertainment signed a deal with DHX Media, based in Nova Scotia, Canada, to acquire 49 percent of the 80 percent stake DHX holds in Peanuts.
Under the deal, Sony Music will own 39 percent and DHX 41 percent. The family members of Charles Schulz, the creator of Peanuts, will continue to own 20 percent of Peanuts. The parties hope to complete the acquisition on or about June 30, according to Tokyo-based Sony.
Sony said it sees Peanuts as "world class," and hopes to use its character business expertise to strengthen the brand and push the business to grow. Snoopy and other Peanuts characters are extremely popular in Japan, featured in a variety of everyday goods from T-shirts to plastic chopsticks.
The comic series was translated into Japanese decades ago, becoming an instant hit.
DHX is a leading children's content and brand company, known for Strawberry Shortcake as well as producing children's shows, in addition to Peanuts.
Sony has a range of characters under its wings, including those from its PlayStation video games. Its film division makes the Spider-man movie series.
Peanuts began as a comic, first published in American newspapers in 1950. It's now carried in 2,200 newspapers around the world in 21 languages. In 2020, it will celebrate its 70th anniversary. Schultz, who used to say that all he wanted to do was to "draw funny pictures," died in 2000.
The popularity of Peanuts stems partly from its ability to connect with a wide audience through its poetic portrayal of a children's world, exploring with sensitivity and humor themes such as failure, heartbreak and pursuit of music.
___
Follow Yuri Kageyama on Twitter at https://twitter.com/yurikageyama
Her work can be found at https://www.apnews.com/search/yuri%20kageyama