Snap's shares tumble as user growth fall short of expectations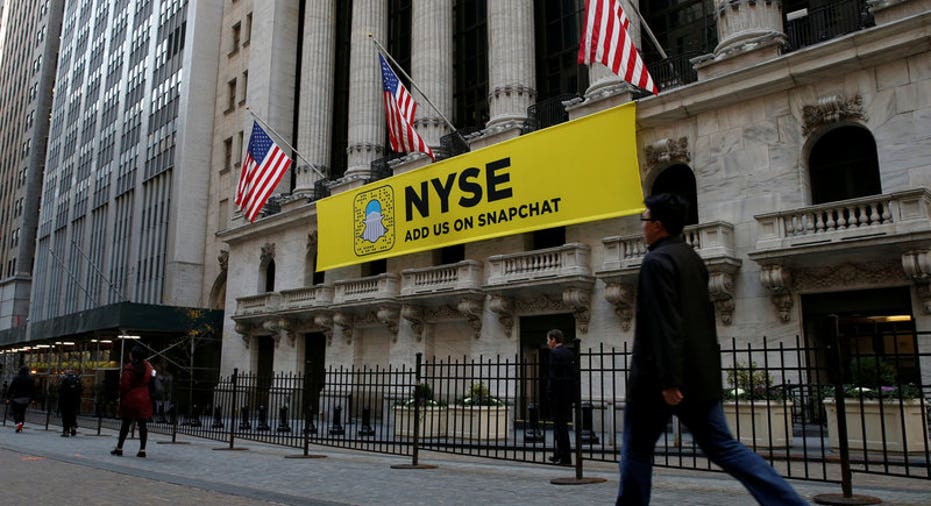 Snapchat-owner Snap Inc (NYSE:SNAP) on Tuesday reported lower-than-expected daily active users for the third quarter, amid stiff competition from Facebook Inc's (NASDAQ:FB) Instagram, sending the company's shares down more than 18 percent in extended trading.
Snapchat's daily active users rose 17 percent year-over-year to 178 million in the third quarter ended Sept. 30, but dropped from the 173 million in the second quarter.
Analysts on average had expected 181.8 million users, according to financial data and analytics firm FactSet.
Snapchat, popular among millenials for its bunny filters and floral tiaras, allows users to chat through a series of disappearing photos and videos. Users can also post images and videos as "stories" - ephemeral posts that can be viewed in chronological order and disappear after 24 hours.
Facebook's Instagram, which has replicated this feature, said in September that it had 500 million daily active users.
As of June, Instagram Stories had 250 million daily users, up from 200 million in April.
Snap's average revenue per user rose to $1.17 in the latest quarter, from 84 cents a year earlier, but missed analysts average estimate of $1.30.
Snap, in its third earnings report since the company went public in March with a $3.4 billion valuation, posted a net loss of $443.2 million, or 36 cents per share, compared with a loss of $124.2 million, or 15 cents per share, a year earlier.
Revenue, a bulk of which comes from advertisements, rose to $207.9 million from $128.2 million.
Analysts on average were expecting revenue of $236.9 million, according to Thomson Reuters I/B/E/S.